George Springer, Danny Jansen return to the lineup as Blue Jays seek series win over Reds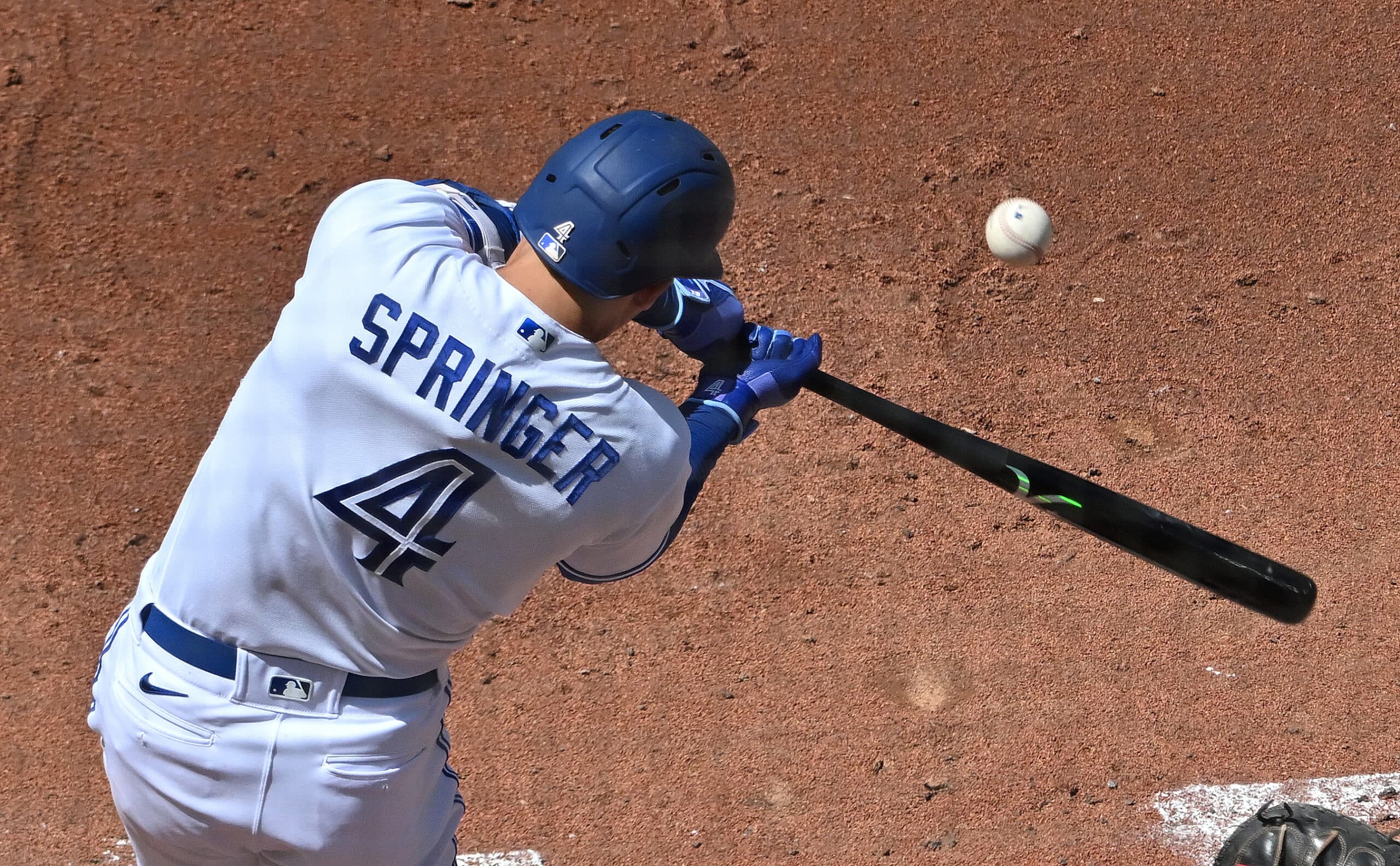 Photo credit:Dan Hamilton-USA TODAY Sports
The Toronto Blue Jays are back at full strength.
After Bo Bichette returned from the Injured List on Saturday, George Springer and Danny Jansen are drawing back into the lineup on Sunday as the Blue Jays look to win their series with the Cincinnati Reds.
Springer had missed the first two games of the series with an undisclosed issue while Jansen hasn't suited up since last weekend's series with the Chicago Cubs after being hit in the hand and suffering a contusion.
The Blue Jays will send Hyun Jin Ryu to the mound while the Reds will counter with Hunter Greene. Ryu stumbled a bit in his first start back in the majors after Tommy John surgery but didn't allow an earned run in his next two outings against the Cleveland Guardians and Chicago Cubs.
Greene, the second-overall pick from the 2017 draft, is coming back from a stint on the 60-day Injured List with a hip injury. The 24-year-old fireballer has a 3.93 ERA over 14 starts this season but hasn't pitched for the Reds since June 17. He allowed one earned run over five-and-two-thirds innings in a Triple-A rehab start earlier this week.
---
First pitch: 1:40 p.m EST
Toronto Blue Jays: 68-56, 8.5 GB, 0.5 WCGB, +55 DIFF.
Cincinnati Reds: 64-60, 3.0 GB, – WCGB, -20 DIFF.
Moneyline: Blue Jays -114, Reds -102
Starting pitchers:
TOR: LHP Hyun Jin Ryu — 1-1, 2.57 ERA, 14 IP, 1.071 WHIP, 5.1 SO/9
CIN: RHP Hunter Greene — 2-4, 3.39 ERA, 73 1/3 IP, 1.350 IP, 12.3 SO/9
Lineups: 
TOR: Whit Merrifield 2B, Bo Bichette, 2B, Brandon Belt DH, Vladimir Guerrero Jr. 1B, George Springer RF, Daulton Varsho LF, Matt Chapman 3B, Danny Jansen C, Kevin Kiermaier CF.
CIN: Stuart Fairchild RF, Matt McLain 2B, Elly De La Cruz SS, Spencer Steer LF, Joey Votto DH, Christian Encarnacion-Strand 1B, Noelvi Marte 3B, TJ Friedl CF, Luke Maile C.
---