George Springer is now dealing with a quad injury after running the bases on Tuesday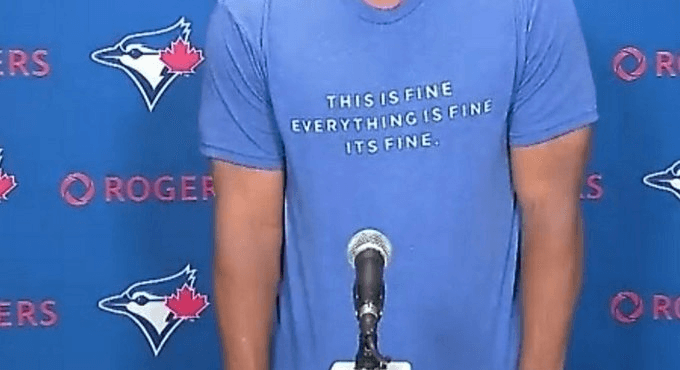 You may or may not be fully recovered from watching Tanner Roark toss batting practice last night, but we've got some bad news.
Apparently, George Springer is dealing with a new injury on top of the oblique issue that ultimately landed him on the Injured List. Springer was running the bases on Tuesday and felt tightness in his left quad. He's already had an MRI but the results are pending.
Uh oh!
The hope, of course, was that Springer would be ready to join the Blue Jays and made his debut on Thursday for the team's home opener against the Anaheim Angels, but that might not happen now. This is obviously shitty news, but it's best the team takes things slow with their $150 million man. There isn't much to be gained by rushing him back.
Elsewhere… Robbie Ray will be the first of the Blue Jays' injured pitchers to return and,
according to Keegan Matheson
, Nate Pearson doesn't appear to be very close behind him. Charlie Montoyo said that Pearson is "progressing" which, uh, isn't a super encouraging update. Again, though, it's better to take things slow with your top pitching prospect and hopeful ace of the future.