George Springer's huge homer caps off an incredible weekend for the Blue Jays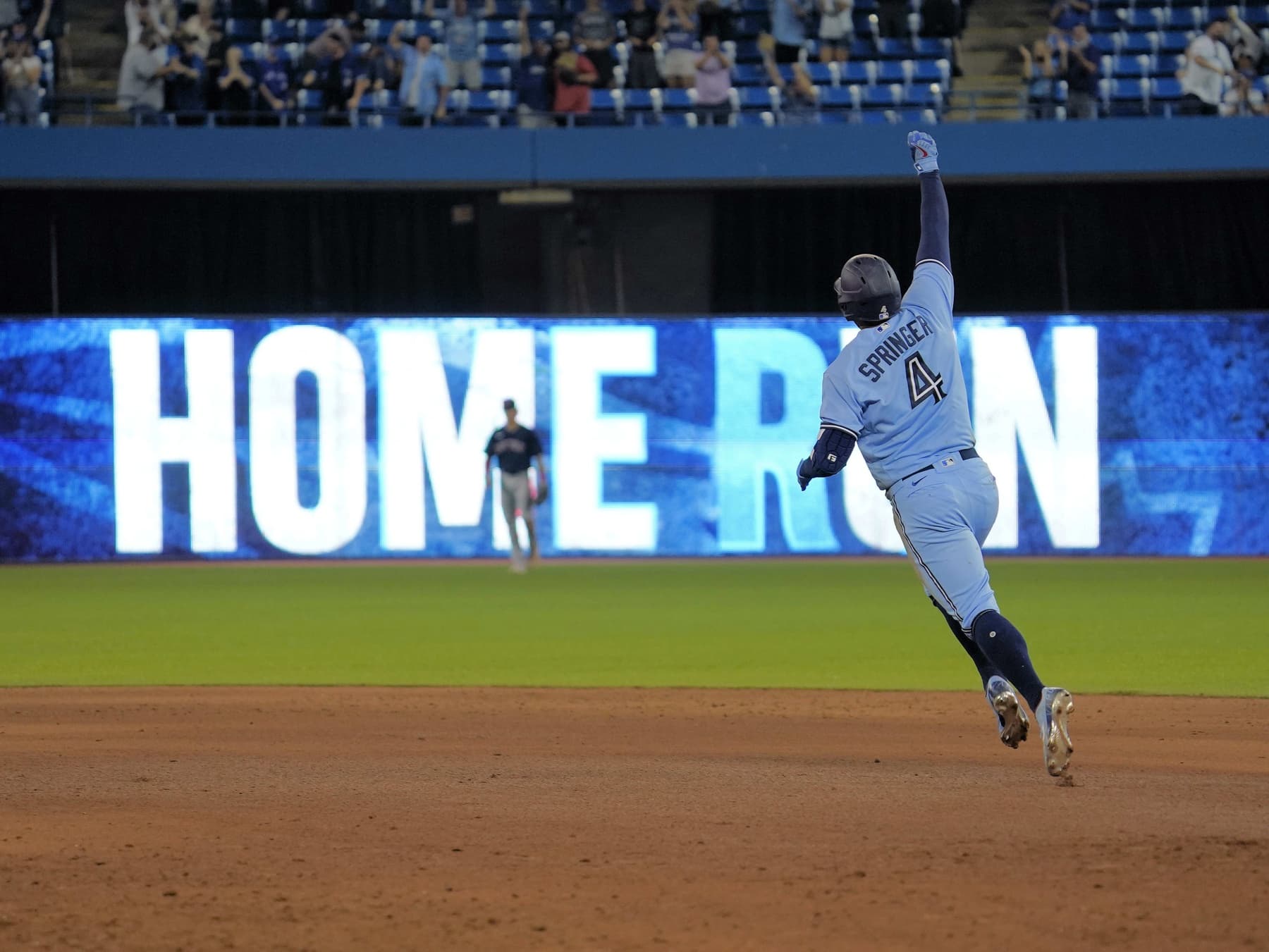 Photo credit:© John E. Sokolowski-USA TODAY Sports
What a weekend.
The Blue Jays' homecoming got off to a perfect start, as the team swept away the Kansas City Royals in a three-game series last weekend. After that, the Blue Jays took three of four against Cleveland, giving them six wins in seven games at Rogers Centre.
Finally, the Red Sox limped into town for a crucial series for Toronto's playoff push. The Blue Jays did not disappoint.
The bats exploded on Friday night in a massive 12-4 win behind a gritty start from Alek Manoah. On Saturday, Robbie Ray pitched a gem and Marcus Semien hit a walk-off to win 1-0 in the first half of the double-header, but the Red Sox squeaked out a win in the nightcap. On Sunday, it looked like the Red Sox were on their way to a split in the series, and then this happened…
The Blue Jays rallied all the way back after going down by a score of 7-2 in the fourth inning. The eighth-inning rally started at the bottom of the lineup when Breyvic Valera hit a single and Reese McGuire drew a walk, setting the stage for Springer to hit arguably the biggest home run of the Blue Jays' season.
Shades of 2015. This dinger reminded me of the one that Russell Martin hit against the Yankees in September. Just listen to the french broadcast and you'll definitely notice the resemblance…
The Rays also won on Sunday, so Toronto still has a lot of work to do to catch them in the American League East standings, but, all in all, taking a massive swing at Boston and beating them when they were down this weekend was huge. With the win, the Blue Jays are now 60-50 and they're only one loss behind the Red Sox in the loss column. Heading into the season, Boston was six games up on Toronto in the standings, but this series cut that lead in half. These are two teams going in completely different directions.
Next up, the Blue Jays will be off on Monday and then they'll travel out west for four games with the Angels, including a doubleheader on Tuesday, and then they'll go to Seattle for a three-game weekend series.
The 9-2 record the team put up over this homestand is pretty much what we're going to have to see the rest of the way in order for the Blue Jays to earn a playoff spot in the outrageously competitive American League. But, as I said earlier, the last week-and-a-half has shown shades of 2015, so it seems anything is possible right now.