George Springer's walk off single completes Toronto's late-game rally in 4-3 win over Detroit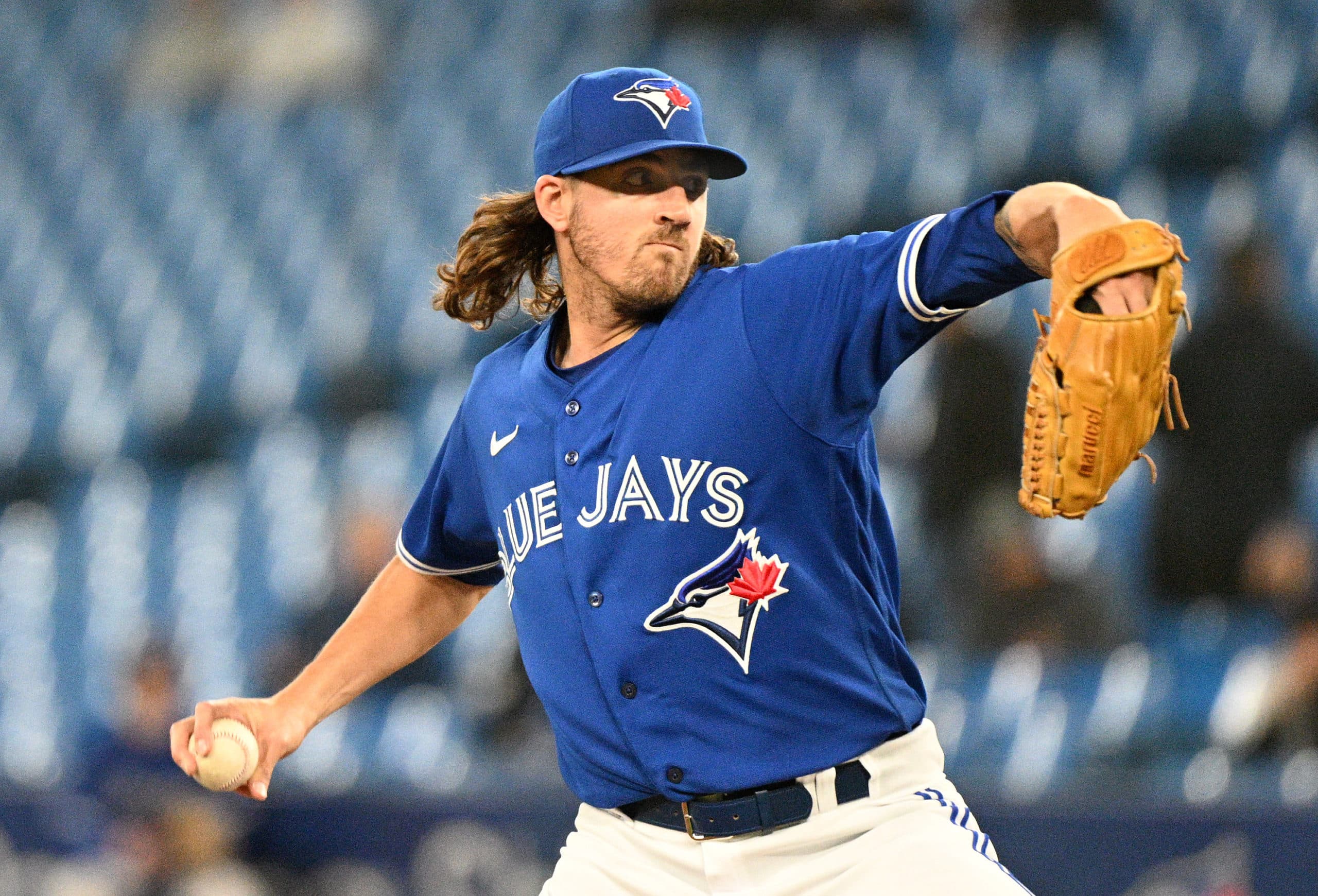 Photo credit:Dan Hamilton-USA TODAY Sports
It wasn't a blowout win in front of a sold out crowd like last night, but the end of the game tonight featured almost as much excitement. After trailing much of tonight's game, the Blue Jays scored three runs between the 9th and 10th inning, including George Springer's walk off single as Toronto defeated Detroit 4-3 in 10 innings.
The 10th inning went about as good as it could go, as Jordan Romano stranded two base runners in the top half of the frame. He had a runner on third with one out, but he got Spencer Torkelson to fly out to shallow right, not deep enough for Javier Baez to test out Springer's arm.
Kevin Kiermaier led off the bottom of the 10th with a sacrifice bunt that moved Danny Jansen to third base, and Springer dribbled a ball up the middle the very next pitch for the game-winning hit.
Blue Jays Nation's Player of the Game: Kevin Gausman
All of the excitement happened after Gausman left the game, but his efforts still deserve recognition, as he struck out eleven batters versus no walks in eight total innings. He did, unfortunately, surrender his first earned run(s) on the season, as the Tigers were able to tag him for three runs. Nick Maton homered for the second straight night, and Kerry Carpenter got made sure that Kiermaier couldn't catch one of his home runs as he hit a two-run home run 397 feet to right center.
10 of his 11 strikeouts were on the splitter, which was at max effectiveness. He also threw first-pitch strikes to 21 of the 28 batters he faced. The eight innings that he pitched also gave the bullpen a good amount of rest.
Things worth mentioning
An implosion from Detroit's bullpen: Through eight innings, the Blue Jays offense was held relatively quiet just one night after hitting five home runs. Eduardo Rodriguez wasn't seemed to be bothered by the fact that a lot of Toronto's hitters had seen him before, only allowing one run through six innings. Jason Foley and Alex Lange were also very impressive out of the bullpen with plenty of velocity and movement on their pitches.
In the 9th inning, though, Trey Wingenter couldn't find the strike zone, as he loaded the bases with two walks and a hit batter. Whit Merrifield hit a deep sacrifice fly to center field to score one run, and Alejandro Kirk followed that up with one of his own, as Detroit watched a winning opportunity run away from them in a matter of minutes.
Matt Chapman is not slowing down: Chapman was 2-for-3 today with a walk, as he extends his hitting streak to nine games. In fact, there's only been one game this year has Chapman not recorded a hit. Chapman is now up to a .489 batting average, only trailing Luis Arraez of the Marlins.
Toronto's night on the base paths: The Blue Jays had some missed opportunities in multiple facets of the game, but there were multiple instances in which the Blue Jays ran into outs while running the bases. The first inning contained the most questionable of them all, as Vladimir Guerrero Jr. was thrown out at home off of a Chapman double. Guerrero started at first base, and Chapman's double ricocheted off the wall in right center field. Maybe it was being used to the old walls and measurements that encouraged third base coach Luis Rivera to send Guerrero home, but he was thrown out in plenty of time.
In the 4th inning, Guerrero was involved in another abnormal play, but this one worked out in his favor. With Whit Merrifield batting, Guerrero was on second base by way of an infield single, and advancing to second on a Daulton Varsho single. Merrifield sharply grounded the ball to shortstop deep in the hole, almost in shallow right field. Guerrero easily made it to third, and decided to go home and try to score. He appeared to be caught in a rundown for an easy out, but the third base umpire Erich Bacchus called interference on Ryan Kreidler, granting Guerrero home plate, and a run for the Blue Jays. This tied the game at 1.
One batter later, the Blue Jays appeared to have executed a double steal, but it was redacted by interference called on the home plate umpire as Tigers C Eric Haase tried to throw the runner out at third. As it turned out, Haase stepped on the home plate umpire's foot while making the throw, nulling the play.
Chapman was thrown out trying to go from first to third in the 6th inning, but this play was understandable, as Chapman was started from first due to Varsho being in a full count. Nonetheless, in a close game like this, those plays become magnified.
Abysmal base running for Detroit: The Tigers aren't in the clear either in regards to base running, as their shortfalls were just as bad, if not worse. Haase led off the 6th with a ground rule double, but he was thrown out two batters later trying to advance to third on a ground ball to shortstop. Easy out.
One batter later, Matt Vierling was thrown out by Danny Jansen trying to steal second base. There's no shame in being thrown out on a steal attempt, but Vierling didn't attempt to slide, essentially running into the Bo Bichette tag. Base running may be an emphasis for the Tigers going forward.
The Blue Jays look for the sweep with Chris Bassitt on the mound tomorrow evening. With a series against the Rays upcoming, a long outing from Bassitt would be ideal for the bullpen.
---