Getting to know Blue Jays prospect Ryan McCarty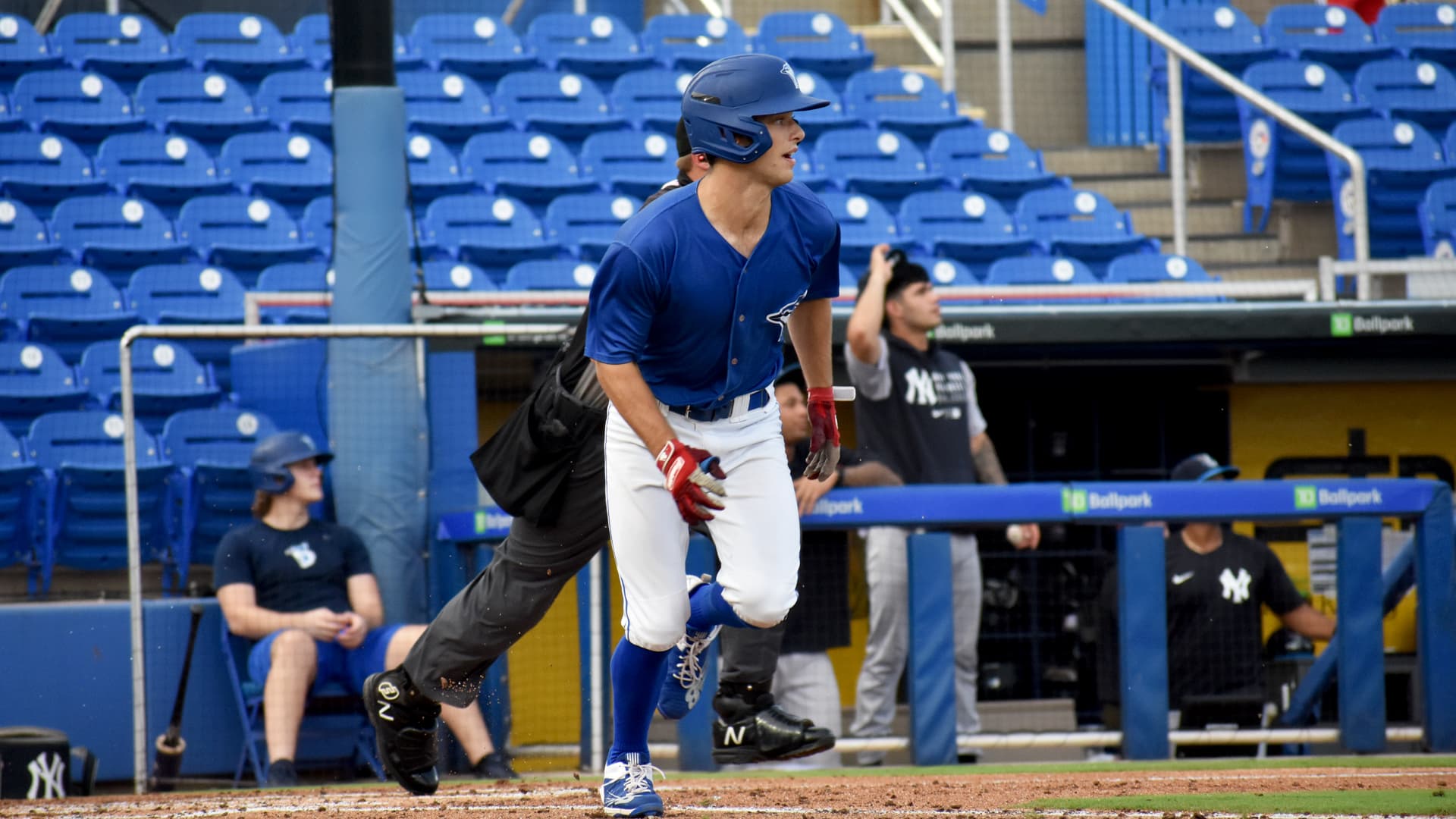 After high school, infielder
Ryan McCarty
narrowed his options to a few schools to continue playing baseball. With all this in mind, the Yardley, Pennsylvania product stayed within his home state and committed to Penn State Abington, suiting up for the Nittany Lions in NCAA Division III baseball.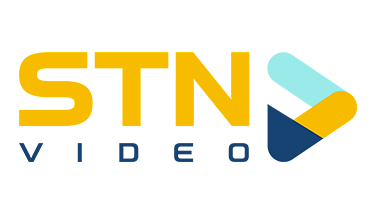 "My original idea in mind was to attend Abington in the hopes of playing for the main campus one day," said McCarty. "I also knew I had a fair shot at playing my freshman year and making an impact."
Through parts of five seasons with Penn State Abington, McCarty authored a .437/.514/.785 slash line through 647 at-bats, collecting 77 doubles, 11 triples, and 42 home runs to the tune of a 1.299 OPS, putting up video game-like numbers. Defensively, McCarty split his time between second base and shortstop, putting forward a collective .929 fielding percentage with 419 assists compared to 48 errors.
Blue Jays prospect Ryan McCarty talks about his time at Penn State Abington, signing with the Blue Jays, and the mental and physical aspects of his game
The right-hander also helped his team out on the mound, making 45 appearances (28 starts) for the Nittany Lions, posting a collective 3.85 ERA through 203.1 innings of work while striking out 136 batters compared to a 1.5 BB/9.
For his efforts
, the two-way player earned numerous awards, including NEAC Rookie of the Year (2018), NEAC Pitcher of the Year (2019), ABCA/Rawlings Division III Position Player of the Year (2022), United East Player of the Year (2022), and was a Golden Spikes Award Semifinalist (amongst other awards).
Speaking on receiving his Division III Player of the Year Award, McCarty was blown away by the support and honour, "Receiving that reward was such an honour because of the many great players that came before me and helped pave the way for Division III players to get their shot at playing professionally. I really had to silence the negative thoughts in my head because I could have easily let the pressure get to me. My whole life, my goal has been to be an incredible MLB baseball player so it would have been easy for me to continue to tell myself this is my last opportunity to make those dreams come true."
He also found ways to continue improving his game, both on and off the field, "I really studied many
Ken Ravizza
and
Steve Springer
videos on YouTube and applied their mental practices to my life and game and that is when I started to notice a big change. Many other changes were made along the way such as swing adjustments and weight room gains but all of those things play a role in one's confidence and mental approach during the season. Once my time at Penn State Abington came to an end, my reasons for playing haven't changed though; I play for Christ, I play for my family, and I play to win."
Signing with the Blue Jays
McCarty
signed with the Blue Jays
following the 2022 MLB Draft, turning a solid showing in DIII into a professional baseball opportunity.
"There were many reasons that pulled me to the Jays, but some were more clear at the moment. For example, I got to know the Jays scout from my area really well. Just like the entire staff in the Toronto organization, he was very kind and authentic so we had and continue to have a great relationship and I knew he was really pulling for me. I knew the Blue Jays were a team that liked me a lot and my agent and I thought that was a great basis for choosing them over other interested teams and they (Blue Jays) could help me in the long run."
Following his signing, McCarty was sent to Single-A Ball with the Dunedin Blue Jays, finishing the year in Florida. The righty-batter didn't log any innings on the mound but did appear in 18 games, crafting a .274 batting average and a .766 OPS with one home run, eight RBI, and a stolen base. Defensively, he split time between the two infield corners while also working as the DH for 11 games, posting a clean fielding percentage with 14 assists through 8 games.
With the transition from Abington and DIII to becoming a professional baseball player, McCarty highlighted opposing pitchers and their ability on the mound, "There were quite a few differences in the jump from Abington to professional baseball and I think the most obvious difference is the pitching. In D3, you will see guys here and there every season throwing 90+ miles per hour but in pro ball, it's just another day and another guy. The only way to adjust to that is repetition, so being able to hit off a machine every day was a big help to that transition."
Looking ahead to the 2023 season
After his first foray into professional baseball McCarty will be returning to the Blue Jays soon for Spring Training, with the infielder noting a few key things he worked on this offseason, "There is always room to grow in every category of baseball so every offseason is filled with work to be done. One of the biggest goals I had for myself was to become a much better fielder. I have increased my first step quickest and have gotten much better with my pre-pitch timing. Fielding is very similar to hitting because if you aren't on time, you aren't going to be able to react quickly and make as many plays as you possibly can. Not only have I worked on increasing my range but I have been hammering the routine ground balls as well. The more well-rounded I am in the field gives me more opportunities at playing time."
Off the diamond, the 5'10" righty-batter also put some work in at the gym, "I have put on twelve pounds of muscle this offseason and I am looking to see big jumps in my offensive abilities as well. My biggest goal in 2023 with the Blue Jays is to be the best version of myself on and off the field. I play for The Lord, I play for my family, and play to win so those things will never change, so I'm really looking forward to being a huge asset to whichever team I play for this year and we will get out there and win a championship this year."
As the baseball season is almost underway, Ryan McCarty is definitely one Blue Jays prospect to keep an eye on this season as he continues to work his way through the Minor League ladder.
---