Getting to know Cam "Kachow" Eden, the pinch-running and defensive specialist the Blue Jays just called up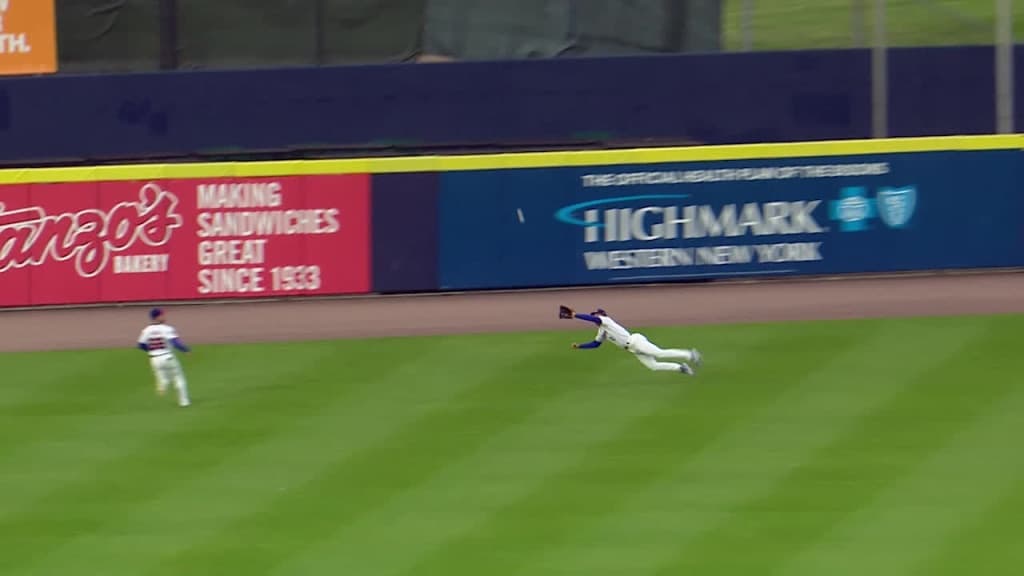 On Wednesday afternoon, the Blue Jays announced that they were calling up the 25-year-old outfielder to the big leagues. To make room for him on the active roster, the Jays optioned Ernie Clement to Triple-A Buffalo. As for the 40-man roster move, they designated Mason McCoy for assignment.
Let's talk about the three players involved and what this all means. 
Who is Cam Eden:
This season, Toronto's sixth-round pick in 2019 is slashing .257/.354/.333 with three home runs in 460 plate appearances with the Triple-As Buffalo Bisons. Along with those three home runs, he has a 9.8 BB% and a 24.8 K%, all for an 81 wRC+.
Last season with the Double-A New Hampshire Fisher Cats, Eden slashed .215/.292/.376 with 10 homers (a career-high) in 306 plate appearances, but had a 35.3 K% and an 8.5 BB% for a 83 wRC+.
However, that doesn't tell the whole story of what Eden has to offer. He's fast. Like, really fast.
This season, he Eden has stolen
53 bases
in 57 attempts, Last season, he stole 32 bases and was only thrown out three times. In fact, he is 127 for 140, a 91% mark, in professional stolen base attempts.
So when you look at his 81 wRC+ and shrug, remember a walk or a single is basically a double because Cam Eden is swiping a bag.
On top of being the human form of Lightning McQueen, Eden plays great defence, earning six outfield assists in centre field, compared to just two errors. Sadly, there aren't advanced metrics for minor league players.
He's going to essentially play the role that Bradley Zimmer played for the Blue Jays last season, as the guy who can come into a close game in the late innings and pinch run or cover defensively in the outfield. 
Ernie Clement optioned, Mason McCoy DFA'd:
The big Ern Dog will likely play the remainder of the season with the Buffalo Bisons. With the Jays, the 27-year-old utility player is slashing .380/.385/.500 with a homer in 52 plate appearances.
With the Bisons, he slashed .339/.394/.533 with 11 home runs, three more home runs than he had in his previous five minor league seasons prior to 2023.
Don't be surprised if Clement plays a factor for the 2024 Blue Jays.
The Blue Jays received Mason McCoy from Seattle when they traded the Blue Jays 2019 inning eater, Trent Thornton.
McCoy appeared in six games for the Jays, mainly in a defensive replacement role, as he only had one plate appearance, which resulted in a strikeout.
With the Buffalo Bisons, he slashed .170/.288/.239 with a home in 104 plate appearances, along with a 13.5 BB% and a 31.7 K%.
Not too sure if another team will pick him up, but he's a great defender at shortstop.
---
As always, you can follow me on Twitter, Instagram, and Threads @Brennan_L_D.
---