Grading each Blue Jays deal at the trade deadline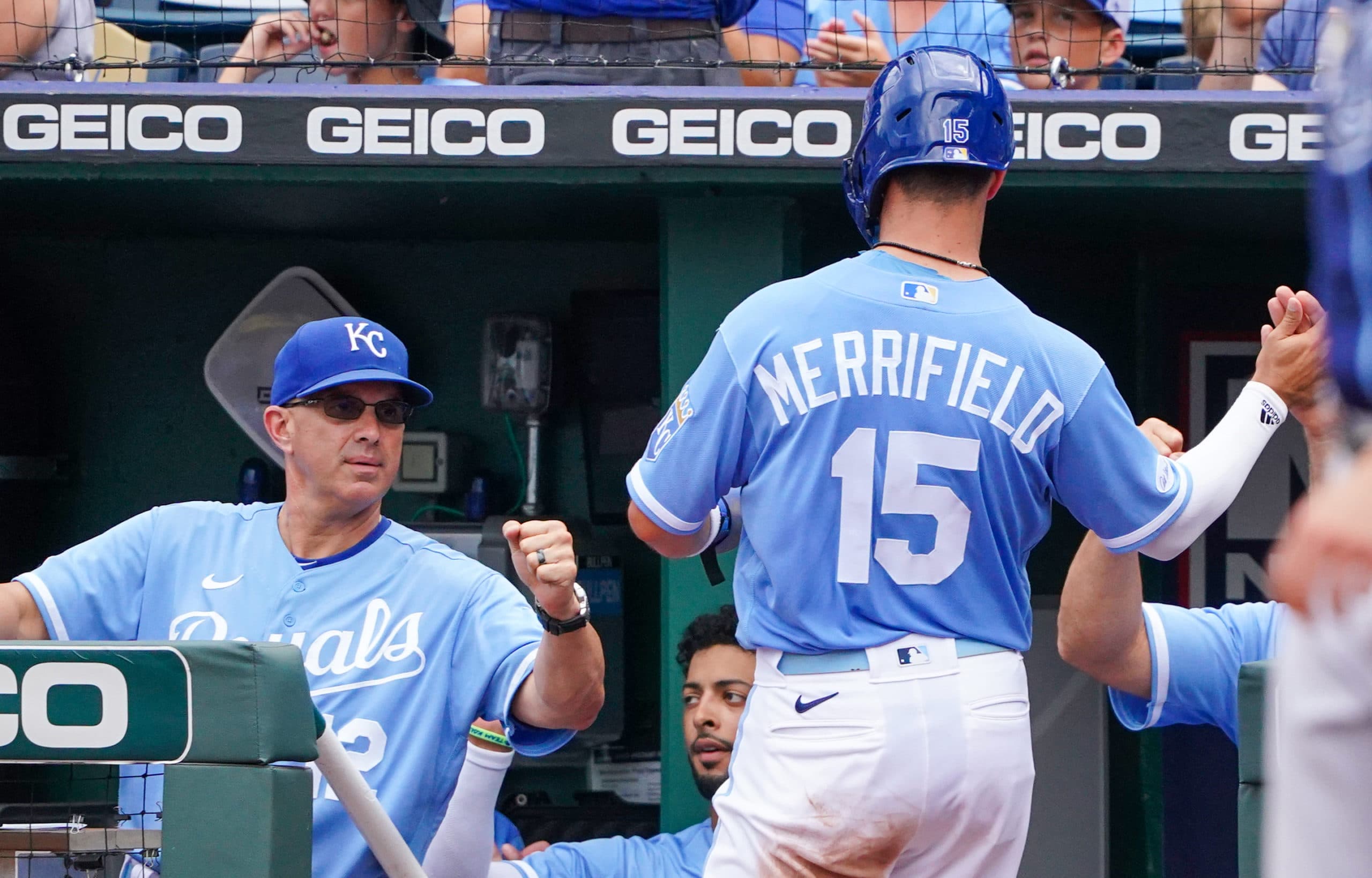 Photo credit:Denny Medley-USA TODAY Sports
The trade deadline has passed and the Jays made four trades.
They traded five prospects in three separate trades and I think all three of these trades addressed immediate concerns. All four major leaguers are also under contract for at least one more season.
As always, we here at Blue Jays Nation wish nothing but the best for all of these prospects (and Jeremy Beasley).
*Note* The Jeremy Beasley trade won't be covered. While I think he could be an MLB reliever, he needs consistent innings on a bad team, he wasn't going to get it for Toronto.
Miami Marlins trade:
This is by far their best trade of the day. Here they got two
very good
relievers with at least another season under contract as well as a prospect for their 4th best prospect that has arguably regressed.
Jays receive:
Marlins receive:
Zach Pop:
This season, the soon-to-be 26-year-old has posted a 3.60 ERA and a FIP of 2.82. While his K% of 16.9% may not be what you wanted, his ground ball percentage of 63.1% is insane. Furthermore, Pop also limits walks as his BB% sits at 2.4%., which I'd argue is more important than striking batters out. 
He throws his sinker at an average of 96.5 mph, 83.2% of the time. His only other pitch is a slider, which he only throws 16.4% of the time at an average of 86.5 mph. Some have speculated that if he bumps up his slider percentage, there may be more swings and misses in his arm.
The best thing about the righty is the fact that he's under team control for the next four seasons, meaning that the Jays got that controllable reliever that we all wanted.
Anthony Bass:
Bass was that reliever they got that fit the "swing and miss" profile. The Jays actually once had Bass for the 2020 season, but he's gotten significantly better.
The 34-year-old has a 26 K% while limiting the walks to 5.8% of the time. In 44.2 innings pitched with the Marlins, he posted a stunning 1.41 ERA and an impressive 2.06 FIP. His fastball velocity is averaging 95.2 mph this season.
Player to be Named Later:
The Player to be Named Later may not be announced for a while, but the Jays likely submitted a list of players that they'll be able to choose from at the end of the season. The two most recent players that were PTBNL that the Jays received were Darlin Guzman (Hector Perez trade) and Julian Merryweather (Josh Donaldson trade.) We'll keep you updated as soon as we find out who it'll be.
Jordan Groshans:
Sadly, the 22-year-old shortstop hasn't lived up to where he was selected in the 2018 draft.
This season with the Triple A Buffalo Bisons, he slashed .250/.348/.296 in 279 plate appearances. He only had one homer and had a wRC+ of 82. The best thing he did was take a walk, as he had a BB% of 12.5 and a K% of 16.5.
Groshans hasn't shown power in his minor league career, as he only has 15 homers in 918 plate appearances.
For Groshans to make the MLB, it's important he finds that power and a defensive home.
Overall, this was a great trade to that got value out of a prospect who had been plateauing in Triple A. Hopefully pastures are greener in the Marlins' organization for the 22-year-old Groshans.
Grade: A
Los Angeles Dodgers trade:
This was the trade that is the most conflicting to the majority of the fan base. I know that there are many that aren't a fan of this trade, but I think we'll come to appreciate it in due time, much like the Stripling trade.
Jays receive:
Dodgers receive:
Mitch White:
I hear "the Jays didn't get a starter" thrown out quite often on Twitter, but that just isn't the case. Yes, they didn't get Luis Castillo or Frankie Montas, but Mitch White is no slouch.
This season, the righty has posted a 3.70 ERA and a 3.95 FIP in 56 innings pitched with the Dodgers. He has a 19.8 K% and an 8 BB% this season. Last season was his best season, where he posted a 3.66 ERA and a 3.83 FIP in 46.2 innings pitched. He had a K% of 24.9 and a BB% of 8.6.
There's a lot to like about White, but the best thing about this trade is that he has an extra
five
years of control. If Ross Stripling walks at the end of the season (give him a qualifying offer, please), Mitch White will likely take his place as the back end of the rotation starter.
Alex De Jesus:
It took me a little bit to realize this, but De Jesus was ranked as the Dodgers' 19th best prospect heading into this season by Pipeline.
The 20-year-old started his season with the Dodgers Low A team. He slashed .259/.398/.483 in 176 plate appearances. The third baseman showed a ton of power, as he hit seven home runs in a short span. There is a little bit of swing and miss in his game, as he had a 28.4 K% and an 18.2 K%, but all in all, his 131 wRC+ was fantastic.
De Jesus was promoted to High A, where he has slashed .282/.376/.421 in 226 plate appearances, along with four homers. His K% still sits rather high at 28.8% while his BB% has dropped to 12.4%.
However, his 124 wRC+ as a 20-year-old in High A is rather impressive, and as he gains more experience, his pitch detection will hopefully improve. The same case could be made for Orelvis Martinez.
Moises Brito:
There isn't a lot of information on the 20-year-old lefty pitcher. In 29 innings pitched (mostly as a bulk reliever), he has a 1.86 ERA and a 2.17 FIP. However, Dominican Summer League stats should be taken with a grain of salt, as there's a high variance of talent in the league.
Ages for the DOSL usually range from 17-19, so a 20-year-old's results should again, be taken with a grain of salt.
Nick Frasso:
When I announced that Nick Frasso was heading to the Dodgers, let's just say that Twitter was less than pleased. While I didn't know the return, it was a little bit shocking to see Frasso being traded.
The soon-to-be 24-year-old is coming back from a less invasive form of Tommy John. He started his season with the Low A Dunedin Blue Jays, posting a 0.70 ERA and 1.29 FIP in 25.2 innings pitched. He had an incredible 42.9 K% and 8.2 BB%.
He was promoted to High A Vancouver and absolutely dominated in his first start, striking out 10 (eight in a row). In his 11 innings pitched with the team, he posted a 0.82 ERA and a 2.48 FIP. He registered a 38.5 K% and a 5.1 BB%.
There is one thing though. While he absolutely dominated Low A, he was a year older than the average pitcher at the level. He was around the average age for a pitcher in High A as well.
While he was very good in Vancouver, he didn't quite dominate the same way after his first game. In one game, he only registered a strikeout over three innings and had a FIP of 8.14. In his last game (which is the strikeout thread), he bounced back, but he wasn't striking out everyone.
Before we want to send Ross Atkins to the moon, let's see what the two main prospects in this deal do before we jump to conclusions.
This deal hinges on whether or not Frasso hits his ceiling, but I'll bring up the Stripling deal once again. Kendall Williams was a highly touted prospect, but he has since fallen off the majority of Dodgers' top prospects lists.
Even then, the Jays got a pretty good prospect in return, as well as a major leaguer who'll take over for Ross Stripling. Also keep in mind that the Jays have a good ability of selling high on prospect, but Frasso by far has the most ceiling out of anyone this front office has traded.
Grade: B.
Also if you want a sense of how Dodgers fans are feeling, go read their subreddit. This is a good trade for the Jays.
Kansas City Royals trade:
This one made me a little bit sad. Not because it was a bad trade (I think it was actually pretty good), but because a prospect traded is someone who had helped me in my writing career
Jays receive:
Royals receive:
Whit Merrifield:
Let's get this out of the way before we start: There is no way in hell that the Jays traded for Whit Merrifield without getting confirmation that he'll get the vaccine. The team is posing it as if it's his choice in the public. It's quite clear.
With that out of the way, let's look at Merrifield's season.
He has slashed .240/.290/.352 in 420 (nice) plate appearances this season. He has six homers and a 7.1 BB% and a 14.5 K%. This led to a wRC+ of 80 with the Royals.
His best season came in 2018, where he slashed .304/.367/.348 with 12 homers (career-high 16 in 2019) in 707 plate appearances. He had an 8.6 BB% and a 16.1 K% that season. Merrifield also finished with a career-high 4.9 fWAR.
Even though he only had a wRC+ of 91 last season, he still finished with a 3.1 fWAR, so there is definitely still a player in Merrifield.
This season, he's played second base (which the Jays could use), centre field, and right field (which again, the Jays could use). He has a 2 OAA and -2 DRS in 477.1 innings at second, a 1 OAA and 0 DRS in 49 innings at centre, and a 1 OAA and -2 DRS in 252 innings at right.
He fills multiple needs (back up centre fielder and right fielder) while possibly even being the regular second baseman.
Merrifield, who is 33 years old, makes $7,000,000 this season, and likely $6,750,000 in 2023. He also had a mutual option worth $18,000,000 in 2024, but like, no. There's a $500,000 buyout option.
Max Castillo:
It sucks to see the 23-year-old be traded away, but it was the only way he was going to get consistent starts. This season with the Jays, he posted a 3.05 ERA and 4.42 FIP in 20.2 innings pitched. He had a 24.7 K% and a 6.2 BB%, pretty good numbers.
His changeup is great and I'm excited to see how he does at Kauffman Stadium.
Samad Taylor:
This one hurts a little bit. Taylor was one of the first prospects that engaged with me on Twitter, back when it was a tiny account. He gave me the time of day to let me interview him and for that, I can't thank him enough.
Playing for the Royals is a way for the 24-year-old to get to the major leagues quicker. Sadly, he was blocked in the Jays organization, even though I believe Samad warranted a call-up.
With the Triple A Buffalo Bisons, he posted a .258/.337/.426 slash line in 280 plate appearances. He led the team with nine homers (down from 16 in 2021 in Double A) and had 23 stolen bases in 28 attempts.
Last season in New Hampshire, his 29.4 K% was a cause of concern, but this season it dropped to 22.1%, a sign that he's starting to stick to his game plan.
As much as I wished it could've been for the Jays, I am happy that Samad has the opportunity to play in the majors this season.
Royals fans will absolutely love Samad's style of play at Kauffman Stadium.
Overall, this was a pretty good trade, especially if Merrifield can play anything like last season. It does make me a little bit sad though.
Grade: B+
What to make of these trades:
This deadline reminds me a lot of the 2020 deadline. The Jays filled holes while maintaining their farm system. Now, I can see why some would get upset about this, but other than Montas, I highly doubted big moves were going to be made.
If you want to contend for a decade plus like the Dodgers and Astros, you can't go all in
every
single year. Especially when you're still the third-best team in the AL (and have been in a playoff spot all season.)
Since they became a playoff team, most of their big-name acquisitions have come via free agency, or in the off-season. The only exception is Jose Berrios, which honestly, may have scared them away from the big deal this season.
As always, you can follow me on Twitter @Brennan_L_D. Expect an article about Alex De Jesus and Zach Pop soon! Also I post minor league clips on Twitter every night, so even more reason for a follow.
---