How far the Blue Jays will go is dependent on how well the back-end of the rotation does
Photo credit:John E. Sokolowski-USA TODAY Sports
The Blue Jays offense is full of firepower, as it was in 2022.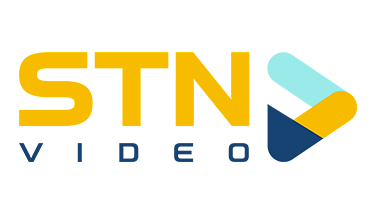 Last season, they finished in the top five of many offensive categories, including on-base percentage (third), slugging (third), batting average (first), K% (fifth-lowest), and they even had one of the highest BABIPs (third).
All this is to say, while the offense seemed to be rather inconsistent, it was great for the season. The Jays still felt it was necessary to add a few left-handed batting sluggers, as they traded for Daulton Varsho, and signed Brandon Belt.
Realistically, you could expect the Jays to be a powerhouse offensively once again, but starting pitching could be a different story.
The Blue Jays starting pitching in 2021 held them back:
Alek Manoah and Kevin Gausman pitched like borderline aces last season. Furthermore, Ross Stripling was a pleasant surprise, and really became a solid #3 in the rotation, albeit he didn't munch innings. The same cannot be said for Yusei Kikuchi,
José Berríos, and eventually Mitch White.
As a starter, Kikuchi had a 5.25 ERA and a 5.94 FIP in 82.1 innings pitched. He had a slightly above average K% of 24.5%, but struggled mightily with a 13.2 BB%. After a move to the bullpen, he had a better 4.91 ERA and a 4.15 FIP in 18.1 innings pitched. While his BB% of 10.8% remained on the high side, Kikuchi had an incredible 39.8 K%.
Berríos wasn't much better, as he had a 5.23 ERA and a 4.55 FIP in 172 innings pitched in 32 starts. He had his lowest K% since his rookie season at 19.8%, while owning a solid BB% of 6%. The 28-year-old's struggles were rather surprising, as from 2017-2021, the righty had a 3.74 ERA and a 3.79 FIP in 793.1, the benchmark for consistency.
Mitch White (along with prospect Alex De Jesus) was acquired at the trade deadline for Nick Frasso and Moises Brito. The then 27-year-old was the unluckiest of the bunch, as he limited soft contact, but batters had a skyhigh BABIP of .368. He struggled to generate swings and misses, especially on two-strike counts, but the building blocks of a good pitcher are there.
With that being said, the fact that two of these pitchers, at least their 2022 versions, were in the starting rotation at the same time was a big factor as to why the Jays finished in a wildcard position.
The rotation has barely changed for the 2023 season:
Ross Stripling signed with the San Francisco Giants, and was replaced by Chris Bassitt. While Bassitt may not have had a season like Stripling's in 2022, the 33-year-old had a 3.42 ERA and a 3.66 FIP in 181.2 innings pitched. If he could produce anything like this (or better like he had in 2021), this was a good replacement.
However, the rest of the Jays rotation has remained unchanged, which means the same problems in 2022
could
be prevalent in 2023. If Berríos cannot find his pre-2022 form, the Jays are already in big trouble, as he's slated to be their #4 in the rotation. As it stands, the fifth spot in the rotation is a toss up between White and Kikuchi, with the darkhorse being Zach Thompson.
Although a lot could go wrong for the Blue Jays rotation, all three of these guys have shown encouraging signs of being much better than they were in 2022. For example, White had a 3.58 ERA and a 3.87 FIP in 105.2 innings pitched in his career before a trade to a different country. Kikuchi showed a fantastic ability to strike out batters, while Berríos had a track record of consistency.
What to make of their 2023 rotation:
Instead of upgrading the back-end of the rotation in the off-season, the Jays are relying on Berríos, White, and/or Kikuchi to bounce back in 2023. All three have the potential to do so, but there is certainly a risk that they are unable to reach their ceiling.
If that's the case, the Blue Jays may need to acquire some starting pitching at the 2023 trade deadline, and by then, the division could have slipped out of their grasp, as it had in 2022.
As always, you can follow me on Twitter and Instagram @Brennan_L_D.
---