How much is Ross Stripling going to make on his next contract?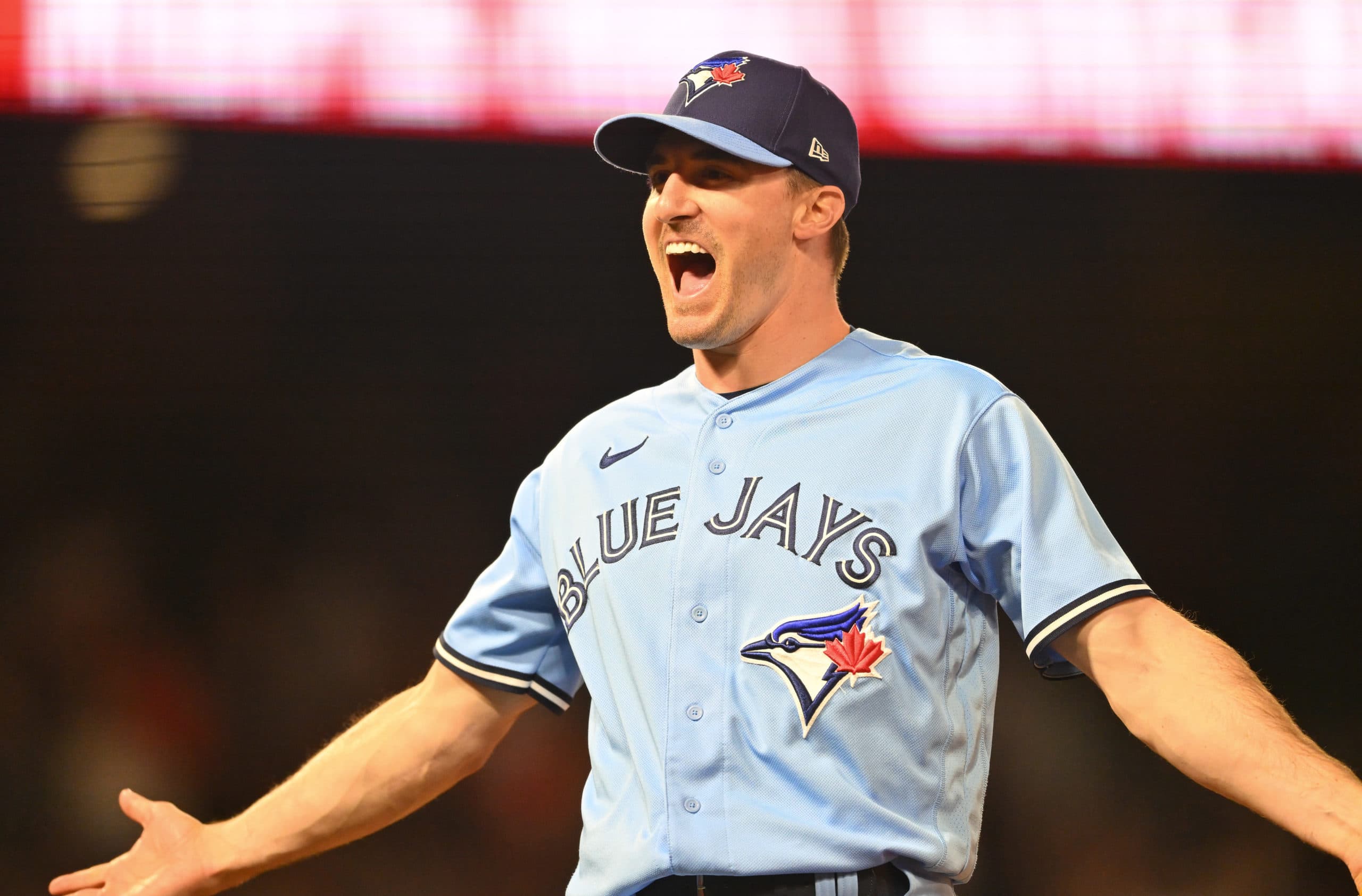 Photo credit:Jayne Kamin-Oncea-USA TODAY Sports
Ross Stripling has been one of the most pleasant surprises on the Toronto Blue Jays this year.
Given the way he's pitching, Stripling is going to earn himself a nice contract as he's set to reach free agency for the first time in his career this winter. How much is he going to earn? And should the Blue Jays be the team to pay him?
Digging into Ross Stripling's success in 2022…
At the beginning of the season, the team designated Stripling as the long man out of the bullpen. His role was going to be to make multi-inning appearances and also make spot starts when the rotation needed to be spaced out.
But the plan changed as Hyun Jin Ryu went down with forearm soreness. Stripling was thrown into Ryu's spot in the rotation and that spot became permanent after Ryu underwent season-ending surgery on his elbow.
Stripling has fared better than anybody could have expected. Through 27 appearances, 19 of which were strikes, Stripling has posted a 3.03 ERA and his 3.04 FIP indicates it hasn't been a mirage. He's sitting at 107 innings pitched on the year, quickly approaching his career mark of 122 IP that he threw back in 2018 with the Los Angeles Dodgers.
Stripling is a pitcher who will pick his spots in the zone to hit with great accuracy. He has only been in the league for five seasons, but at 32, he's one of the most thoughtful pitchers I've watched in quite some time. He has a plan every time he goes up on the mound and does a lot of prep work before each start to determine how best to attack each hitter respectfully.
According to Gamerscore, his best start of the season came recently against the Orioles on August 17. He pitched to a tune of seven strikeouts and no walks with 10 groundballs and carried a perfect game into the seventh inning.
What stood out in this game is how effective his changeup was. On that day, Stripling threw his change-up to left-handed hitters 13 times and only four times to right-handers. With a solid 10 mph difference between that and his fastball, he generated four of his seven strikeouts the change.
The interesting thing here is that Stripling is throwing his change nine percent more often than he did last season and the results have been better command. His chase percentage of 33.8 percent is the highest of his career which puts him in the 90 percentile this season, an increase from his 17 percentile finishes last year. And while he has always done an excellent job of staying in command of his pitches, he's improved his BB percentage percentile to the 95th percentile for this season which is incredible.
Since his changeup has a heavy slant towards the bottom left of the zone (perfect to throw to left-handers), he also pairs this with a slider that touches the bottom right part of the zone around 21 percent of the time exclusively to right-handed hitters.
This is critical to the veteran success as a pitcher. While he does not have incredible movement, or blazing velocity, Stripling is an effective pitcher because he understands where to best place his pitches.

Stripling understands that locating his pitches and picking the right time to throw them is crucial to his success. As we can see here, his slider is almost thrown exclusively to right-handed batters, and with a velocity that sits right in the middle of his fastball and changeup, it disrupts the hitter's timing a lot.
This more balanced approach to pitching can also be viewed in his frequency of pitches. While his fastball is his most-used pitch, it's on the decline (in line with league trends). His fastball usage was increasing since 2019, however, since June of last year (58 percent usage rate), it has been steadily decreasing. Fast forward to this season, and his fastball usage is only at 34.7 percent.
As dramatic of a decrease as this is, it's only possible because of the success his other pitches are granting him. With more variety pitch to pitch, batters cannot sit on Stripling's fastball anymore, which is leading to more swings on pitches. His changeup has increased in usage by 11.4 percent this year alone and his slider by three percent.
Another noticeable change this year compared to last year is his curveball. Last year, he threw it more than his changeup primarily to right-handed batters and it played ok. It was being slugged at a clip of .458 SLG but the xSLG was only .289 indicating he was getting unlikely. Or was he? See, his curveball finishes roughly in the same spot his changeup is this year. He's also throwing it towards left-handed batters the majority of the time now, which indicates a change in strategy. However, the pitch is not doing as well as last year getting hit even harder and the spin rate is only located in the 34th percentile. So, the pitch is not as important as last year and is being avoided more as he is getting more success without it.
This is all to say that while Stripling does not have frontline ace-level type stuff like Robbie Ray does, he manages to find success in other ways which you could argue over time might age better than some other pitchers who just rely on their velocity or movement without much thought about how they attack batters. Stripling also broke out later than most pitchers at 32, so there could be an argument that he has less wear and tear on his arm which will likely mean he sill age better than someone else his age. This is what separates Stripling this year from being a long man into a starter and he will be paid like one this year.
Aug 30, 2022; Toronto, Ontario, CAN; Chicago Cubs pitcher starting Marcus Stroman (0) throws a pitch against the Toronto Blue Jays during the second inning at Rogers Centre. Mandatory Credit: John E. Sokolowski-USA TODAY Sports
How much is he going to get paid? 
While this is always an inexact science, I think it is important to start with how much value he brings this year. Depending on which website you look at, Stripling has a WAR between 2.0 and 2.5. Looking at MLB.com they have his WAR in between the likes of Sonny Gray, Marcus Stroman, Graham Ashcraft, and Adam Ottavino.
Stroman was recently signed this past offseason by the Cubs and while this is no one-to-one comparison, their WAR scores are comparable, so why not do it? I think most people would consider Stroman the more complete pitcher with a longer track record of success, but their season stats this year are closer than you might think.
For example, Stroman and Stripling have similar strikeouts this year. Stripling has a better ERA, FIP, K%, and BB%. While both players do not typically go for strikeouts, I think more people would assume that Stroman would be leading further in that race. While Stripling is 32 and probably won't demand the $71 million over three years that Stroman got, I thought it would be interesting to compare the two.
Stripling is earning $3.79 million this season as the two sides settled before his scheduled arbitration hearing. While I hate to do this to Jays fans, Yusei Kikuchi is earning $12 million per year for three years, so it's fair to say that Stripling's agent will ask for around the same or more than that when he's a free agent.
If I were Stripling's agent, I would be asking for something like a three-year contract worth $15 million on average annually. Something higher than Kikuchi while in line with his production comparable to the pitchers he is producing at. Pitching is expensive, friends.
Remember, the Blue Jays can also opt to issue Stripling a qualifying offer. If he accepts it, he would return to the team next season on a one-year deal worth roughly $19 million. If not, the Blue Jays would get a draft pick, just as they did with Marcus Semien and Robbie Ray last winter.
---