Huge game from George Springer leads Blue Jays to series win in Tampa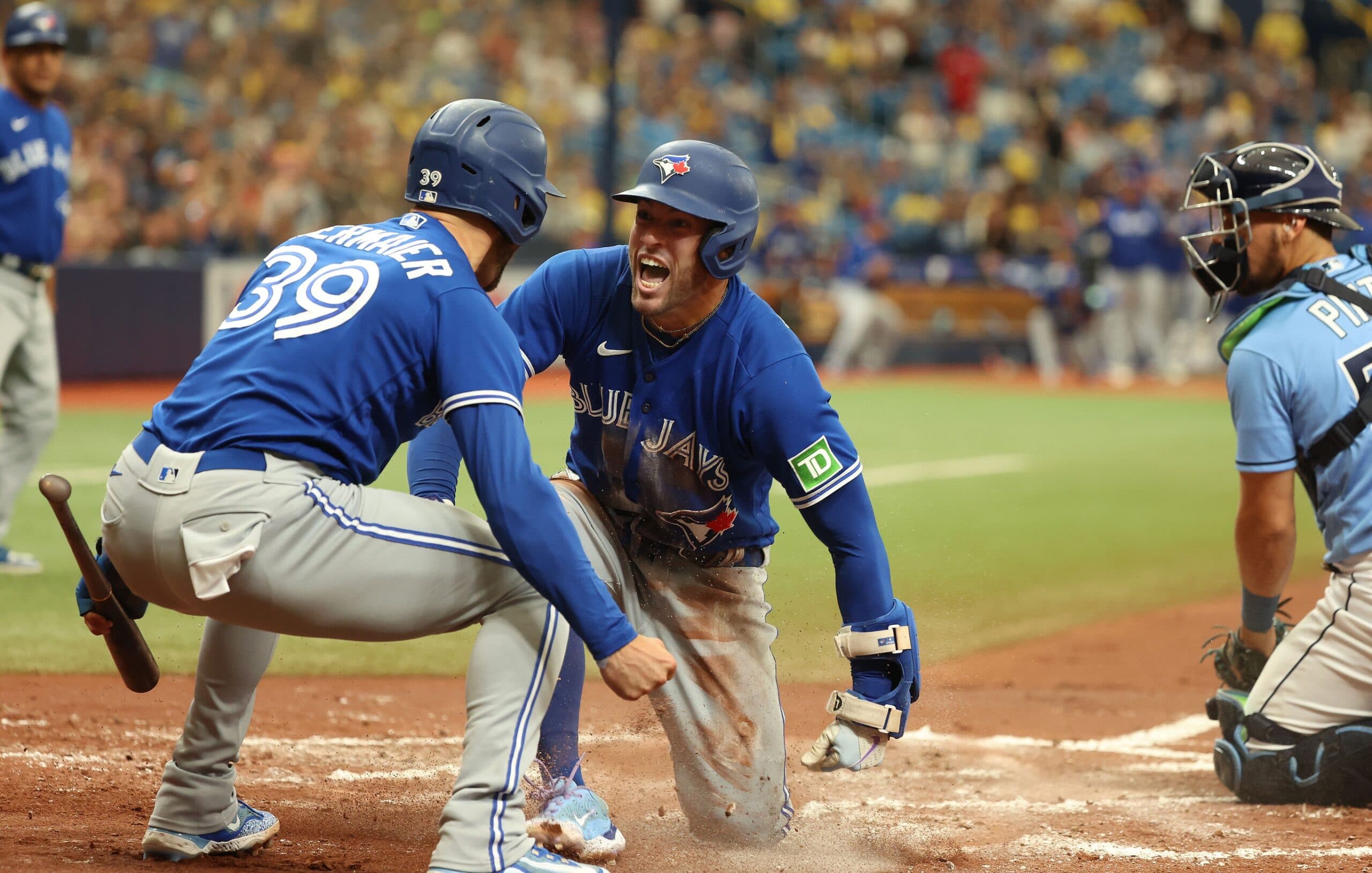 Photo credit:© Kim Klement Neitzel-USA TODAY Sports
Defence. Wins. Championships.
On Sunday afternoon, the Blue Jays took on the Tampa Bay Rays in the rubber match of this weekend's three-game series. It started off rough, as the Rays jumped out to a 2-0 lead. However, today's Blue Jays Nation's Player of the Game had the inning of his life and the Blue Jays mounted another comeback. And this time, they were able to close the door. 
Blue Jays Nation's Player of the Game: George Springer
At this point, the Blue Jays had already tied the game at 2-2 before Springer stepped up to the plate. He made solid contact with it before it hit the wall. It bounced away from the centre fielder, and George came all the way around the bases for his 21st home run of the season.
But he also got it done with the glove as well. In the next half inning, a Rays batter hit it to the wall, and Springer uncorked a perfect throw to get him out at second. Against the next batter, he made one of the most impressive catches of the season to save a run.
For the season, Springer is now slashing .258/.328/.4097 with 21 homers in 660 plate appearances for a 105 wRC+. If he gets clicking, watch out.
Things worth mentioning:
Alejandro Kirk
had a great day behind the plate, making three impressive plays. The first was a back pick to get the runner off first, the second was a nice sliding catch, and the third was a quick throw to end the game. He's been slightly below average with the bat this season, but his defence is spectacular.
Vladimir Guerrero Jr.
is getting hot. On Sunday, he hit his 25th and 26th home runs and is now slashing .266/.345/.448 in 660 plate appearances. Moreover, he has a 14.1 K% and a 9,7 BB%. Guerrero Jr. has really carried the offence in September.
Bo Bichette
has hit the 20-home run mark for the third time in his five-year career. He's now slashing .303/.334/.472 with 20 homers in 574 plate appearances and has a 122 wRC+. He's been the Jays best player this season.
Trevor Richards
came up clutch Sunday, pitching two innings, striking out two and walking one. For the season, he has a 4.57 ERA and a 3.96 FIP in 69 (nice) innings pitched. Yusei Kikuchi only went four innings, so getting length from Richards Sunday was super helpful.
The Jays will have an off day on Monday, before returning home to face off against the New York Yankees on Tuesday. As it stands, the Jays will likely be two and a half games up on Seattle, who is on the outside looking in.
---
As always, you can follow me on Twitter, Instagram, and Threads @Brennan_L_D.
---