Hyun Jin Ryu leaves Monday's game with a right knee contusion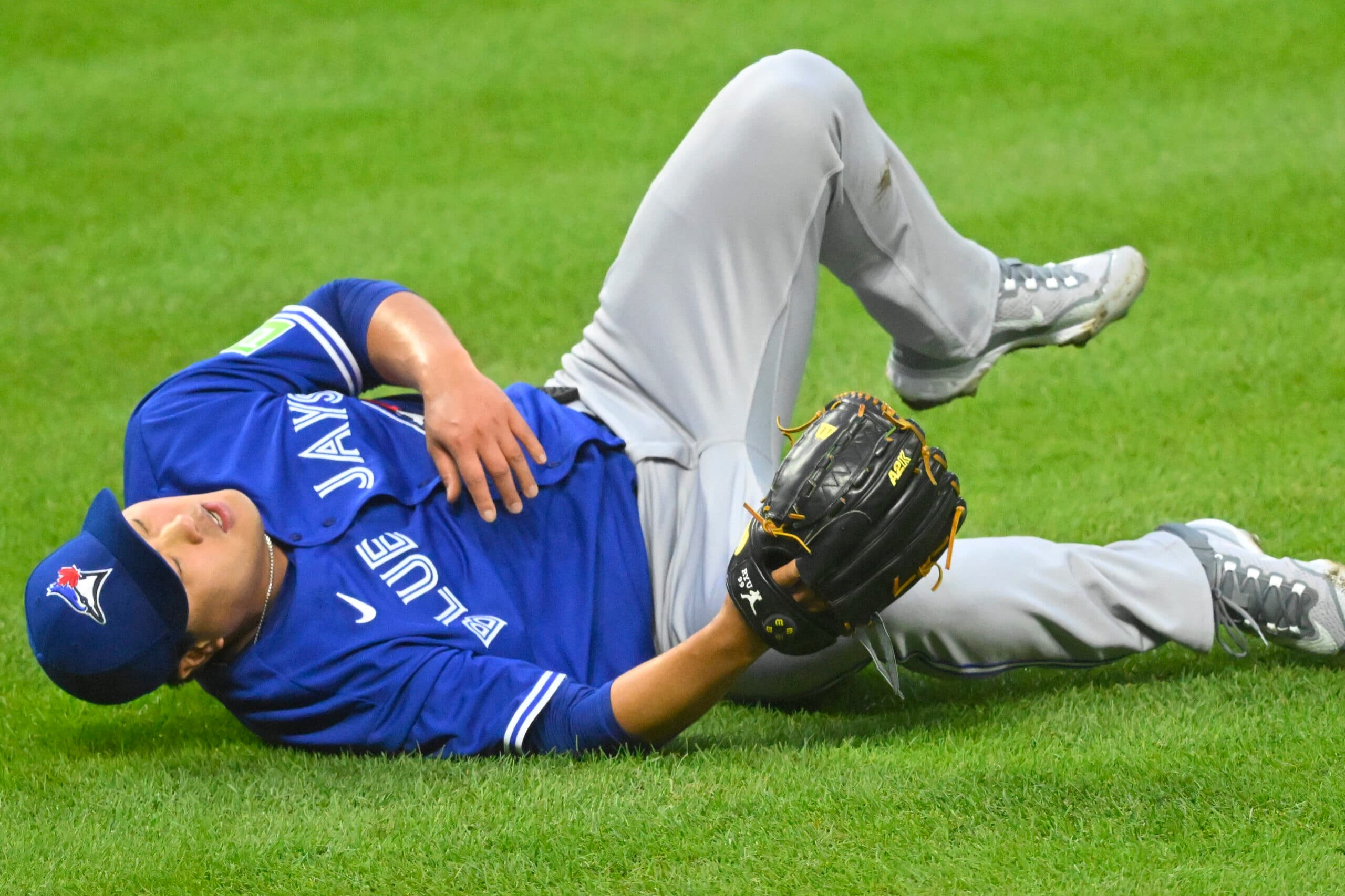 Photo credit:David Richard/USA Today
Well, that's not what you like to see.
Hyun-Jin Ryu made his second appearance of the season on Monday evening, and things went great, until they didn't.
On the last play of the game for the 36-year-old left-handed pitcher, he was hit with a come backer on the inside of the right knee. He still managed to get the out (which kept his no-hitter intact), but he fell to the ground in pain and stayed there for a while. Thankfully, the Blue Jays announced that it was a right knee contusion, arguably the best case scenario.
Ryu finished with a line of
4 IP, 0 H, 0 ER, 1 BB, 2 K.
Had the ump knew how to call balls and strikes, this incident likely could have been avoided, as he missed a very clear strike three call at the bottom of the zone. This would have gotten him out of the inning, which means he wouldn't have to face José Ramírez (who hit him with the come backer).
Hopefully Ryu doesn't miss his next turn as he's looked pretty solid in his two starts. If he does, the Blue Jays currently have a six-man rotation, so they are able to skip his turn without many problems.
If Ryu has to hit the 15-day injured list, the Blue Jays may return to eight relievers in the bullpen. In that case, Nate Pearson may be the most obvious call up, unless Jordan Romano, Chad Green or Trevor Richards are ready.
It looked scary at first, but hopefully Ryu will be okay!
---
As always, you can follow me on Twitter, Instagram, and Threads @Brennan_L_D.
---