Injuries, inconsistencies are severly testing Blue Jays' bullpen as trade deadline nears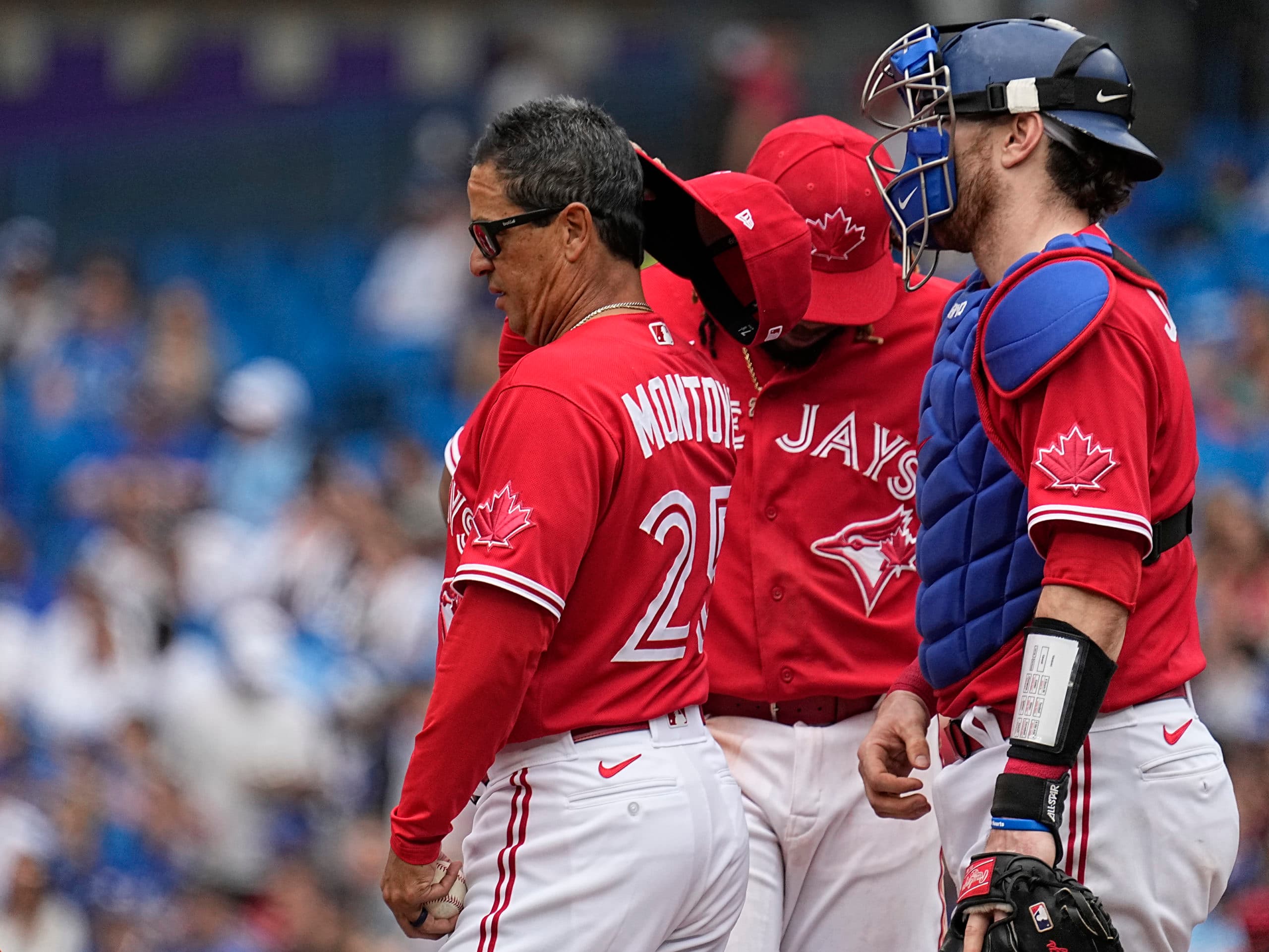 Photo credit:John E. Sokolowski-USA TODAY Sports
Like most clubs, the Toronto Blue Jays have relied heavily on their bullpen throughout the first half of the 2022 season and while that's resulted in several one-run victories, it's also led to a very taxing workload, particularly as of late.
When your starting rotation pitches deep into games, more often than not, your bullpen will be well-rested when called upon to record the last few outs. That was the case for the Blue Jays early on, especially when starters Kevin Gausman and Alek Manoah took the mound. And Yusei Kikuchi for a brief time, too.
Lately, however, Toronto's starting rotation has largely struggled to cover many innings as José Berríos and others have failed to provide length. Currently, their starters are tied for the 11th-fewest innings pitched (125.1) among all 30 teams in June, according to
FanGraphs
. Not to mention, they also rank 17th in ERA (4.45) and OPP AVG (.259). That's less than ideal.
Add in the season-ending injury to Hyun Jin Ryu, forcing Ross Stripling out of his multi-inning role and back into the rotation before he could be fully stretched out, and this results in an unsustainable workload for the bullpen. And the cracks are starting to show.
This month, the Blue Jays' bullpen has been one of the most overworked units in the majors, as they've faced the fourth-most batters (427) and have logged the fifth-most innings pitched (98.1). As you can imagine, covering all these innings hasn't been a recipe for success. In total, they've posted the second-worst OPP AVG (.274), the fifth-highest ERA (4.94) and the ninth-lowest left-on-base percentage (68.7 per cent).
Ryu's injury has undoubtedly tested this team, how could it not? The 35-year-old was projected to serve as a key member of the pitching staff. Now, after undergoing Tommy John surgery, he may never throw another pitch in North America.
With Stripling re-assigned to the rotation, the club has needed someone to fill his spot as the go-to innings-eater from out of the bullpen. There was hope Nate Pearson could assume that role, but staying healthy remains his Achilles heel. That's been the story of his young career, though.
Unexpectedly, Trent Thornton has suddenly taken on a much larger role than previously anticipated. The 28-year-old, who wasn't guaranteed a roster spot prior to Opening Day, leads all Blue Jays relievers in innings pitched (31.1) this month. He also holds that position on the season, too, at 31.1 innings.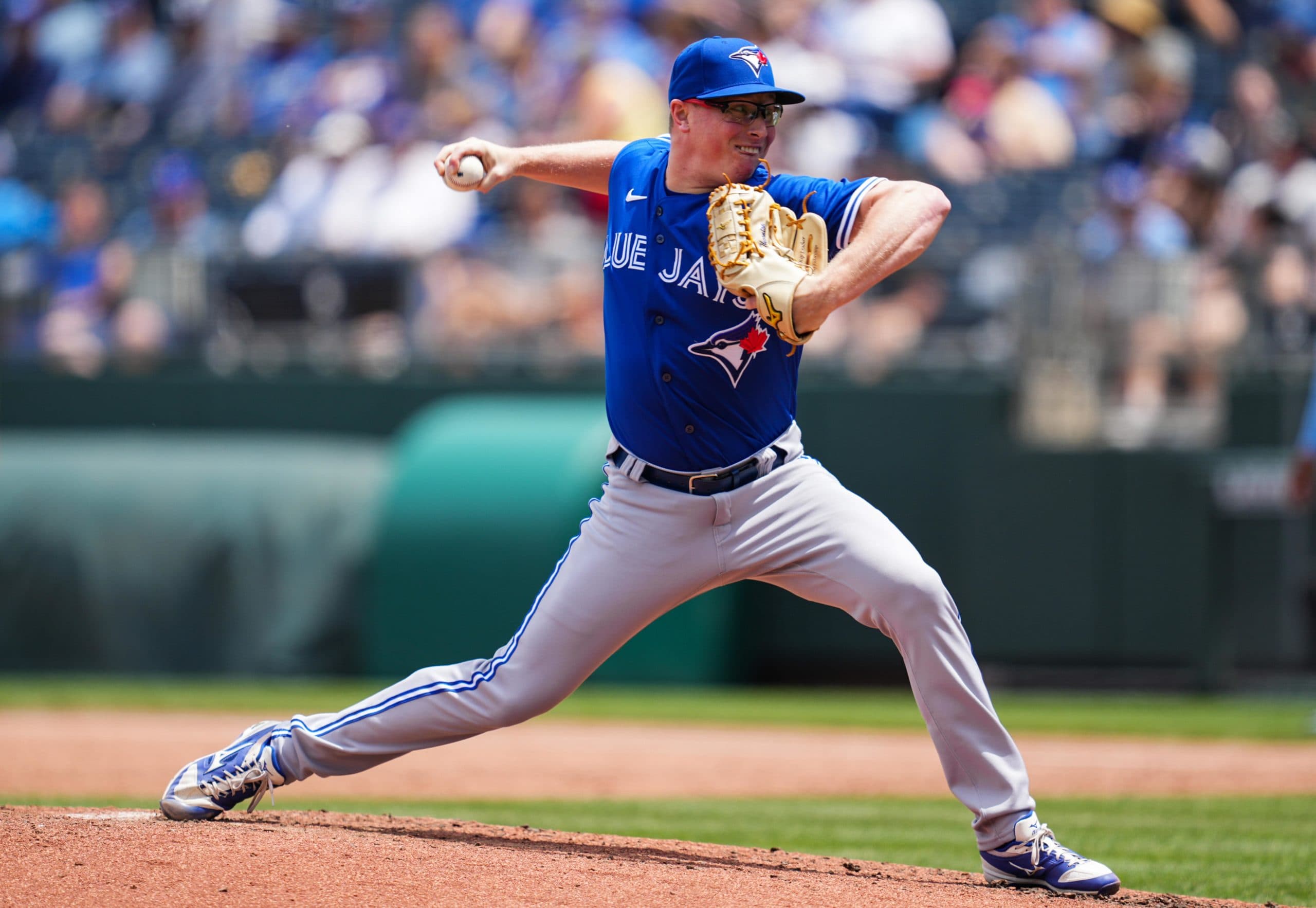 Credit: Jay Biggerstaff-USA TODAY Sports
Granted, Thornton didn't perform overly well at the beginning of the season as he nearly walked as many batters (eight) as he struck out (10) across his first 10 appearances. This led to his demotion to triple-A Buffalo on May 14, although he was quickly brought back at the end of the month and has thrived ever since then.
Thornton has earned a 3.45 ERA, a 3.92 xERA and a 3.58 FIP through 31.1 innings in 21 outings this month. He's also registered 24 strikeouts and just 11 walks. His 0.3 fWAR rating ranks tied for third among Blue Jays relievers. That's far more productive than compared to earlier this season.
But as reliable as Thornton has been in June, he doesn't possess a proven track record at the big-league level. It's worth wondering if he can sustain this production over a larger sample size. Either way, his mediocre strikeout rate (18.6 per cent in 2022) is a clear indicator that he probably shouldn't be called upon in leverage situations.
The problem is the list of relievers who can deliver in those types of spots is pretty short at the moment. Aside from closer Jordan Romano, who's tied for the AL lead in saves (17), there aren't too many hurlers that have gone unscathed while pitching in the later innings.
Yimi Garcia was acquired over the off-season to help solve that issue, however, he's been the most effective while throwing on multiple days of rest. That's a luxury the team hasn't been afforded lately. Since returning from the injured list, Tim Mayza has earned a pair of wins in relief but has narrowly escaped disaster numerous times as evident by his 4.91 xERA in June.
Then there are the injuries to Trevor Richards (neck) and Julian Merryweather (oblique). Both struggled mightily before landing on the IL. Richards was a key factor in rejuvenating Toronto's bullpen last season but hasn't been that same pitcher in 2022, as he's faltered to a 6.59 ERA.
Merryweather, on the other hand, was likely ticked for another trip to the minors had he not gotten hurt. The 30-year-old still has yet to resemble his dominating presence from April 2021, which has seen him perform to a miserable 6.38 ERA across 18.1 innings. Anything the team receives out of him will likely be a bonus at this point.
Without Richards and Merryweather, paired with the short outings from the starting rotation, the Blue Jays' pitching depth has certainly been tested recently. This has led to major-league opportunities for Jeremy Beasley, Matt Gage, Casey Lawrence, Max Castillo and now Shaun Anderson. Most of which were previously unproven at the highest level of competition.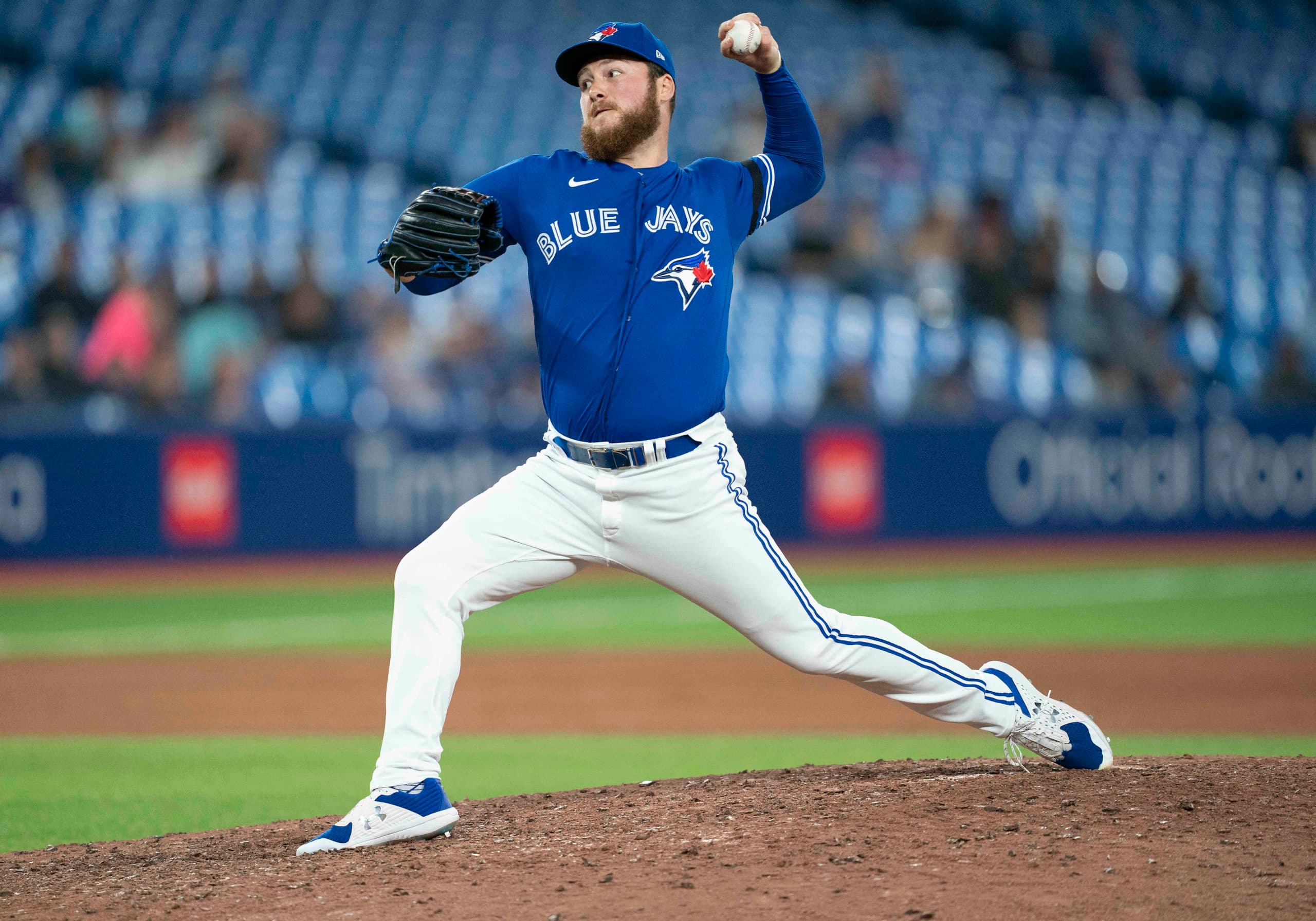 Credit: Nick Turchiaro-USA TODAY Sports
In particular, Gage has surprisingly emerged as a quality option since making his MLB debut on June 6. The 29-year-old rookie has allowed just one earned run – a solo home run from Baltimore Orioles outfielder Austin Hays – and three hits through 9.2 innings in eight appearances. His ERA currently resides at 0.93.
As a left-hander, the 6'4″ hurler has quickly earned himself an extended opportunity in the majors. And rightly so. Still, he alone isn't enough to help significantly improve the Blue Jays' struggling bullpen.
Toronto's front office will need to address this dire problem at the trade deadline. Unfortunately, it's still over a month away, meaning any significant deals probably won't happen for another few weeks if not more.
In the meantime, the team remains determined to locate immediate solutions for the bullpen and has reportedly inserted another arm to the mix in Sergio Romo, according to The New York Post's Jon Heyman. Whenever his contract is made official, a roster spot will need to be cleared on the 40-man roster before he can be added.
At 39, however, it remains to be seen how much Romo has left in the tank. His brief tenure with the Seattle Mariners didn't go as planned, where he produced an 8.16 ERA across 14.1 innings. He also surrendered six home runs and recorded an alarming 59.2 per cent fly ball rate.
The veteran righty is slated to be the latest reclamation project for pitching coach Pete Walker, who's certainly faced his tough challenges in the past. But can Walker help Romo pitch lower in the strike zone and return to the pitcher that recorded a 23.2 per cent strikeout rate last season? We'll soon find out.
Internally, Adrian Hernandez has become a top-rated prospect within the organization. The 22-year-old, who'll be eligible for the Rule 5 Draft this winter, is carrying a 1.80 ERA with seven saves over 20.0 innings with the Buffalo Bisons this season. His 36.8 per cent strikeout rate would surely be a welcomed addition in the majors.
For now, though, he continues to develop his craft while experiencing his first career season at the triple-A level. But don't be surprised if his MLB debut occurs down the stretch.
Another talented young arm that's worth mentioning is Yosver Zulueta. The 24-year-old is now fully recovered from tearing his ACL last season and is quickly climbing through the minors. He opened the season at low-A Dunedin, then made six starts at high-A Vancouver and is now on his way to double-A New Hampshire.
Though he's currently a starter, Zulueta might be better suited in the bullpen long-term, which would help him soar to the majors much quicker than if he remained in the rotation. His ability to generate high amounts of strikeouts could potentially result in a late-season promotion, where he'd provide a much-needed swing-and-miss presence to Toronto's bullpen.
Amid what's become a very competitive AL East Division once again, the Blue Jays need more from their pitching – both in the rotation and the bullpen – moving forward. As the offence rounds into form, the onus shifts to the club's pitchers to follow suit and start carrying their weight.
But as was the case during Monday's 7-2 victory over the Boston Red Sox, the bullpen won't encounter nearly as much pressure as before if the starers can provide consistent length just as they did earlier in the season.
---