Injury Updates! Patrick Murphy joins the Bisons, Borucki, Hatch, and Merryweather "not close" to returning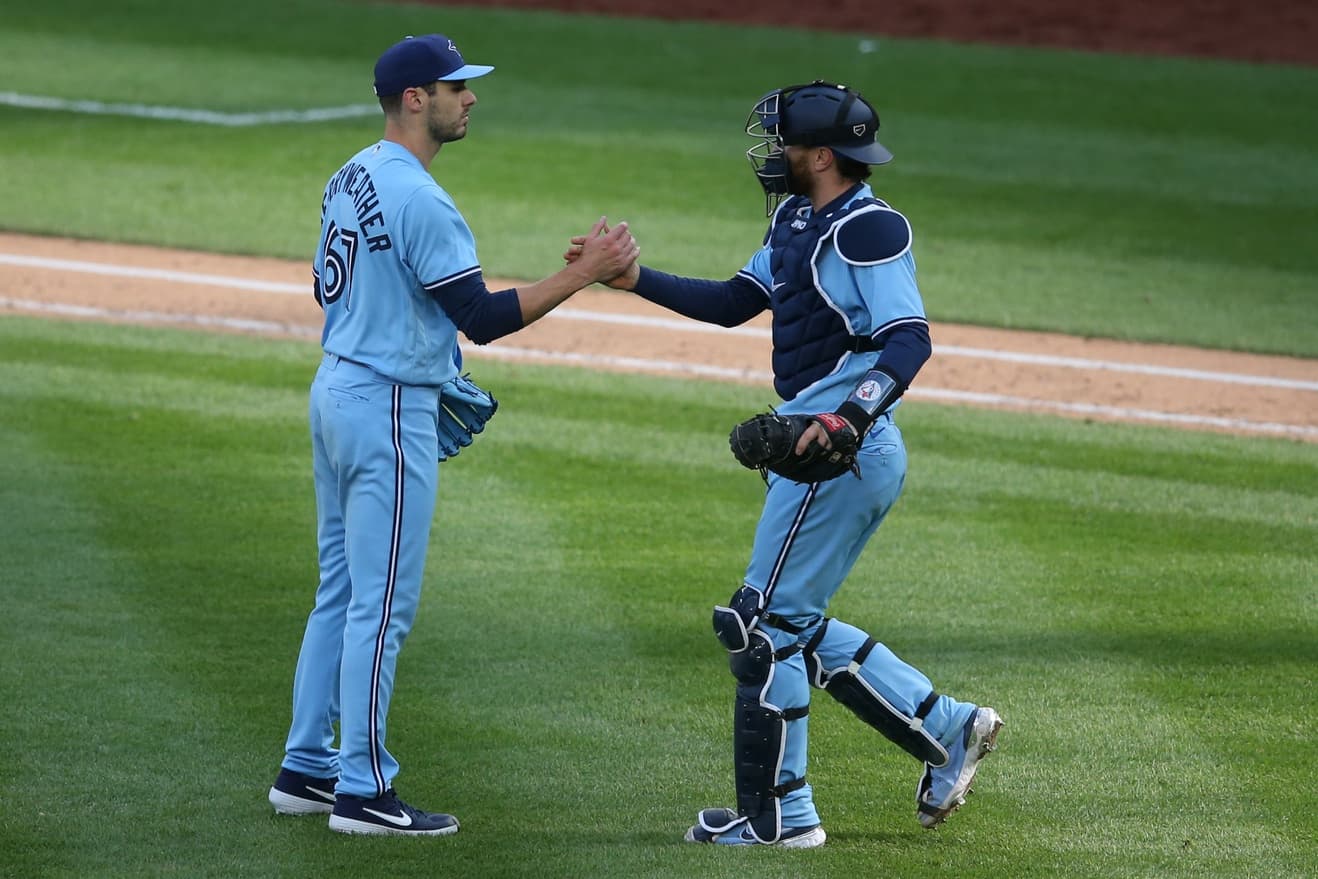 Photo credit:© Brad Penner-USA TODAY Sports
We've got some good news and quite a bit more bad news when it comes to injuries. Here it all is…
George Springer took fly balls and ran the bases on Tuesday in Buffalo and apparently he'll do the same thing tomorrow. It sort of sounds like Springer is participating in Junior Jays Saturday. There isn't a timeline for his return but this update is sort of encouraging? I guess? I mean, at this point, I'm not going to be excited about the idea of Springer returning until he isn't just activated, but he's on the team and playing for a full week.
The one very good piece of news came when the Buffalo Bisons posted that Patrick Murphy was joining the team from the Dunedin Blue Jays as a continuation of his rehab assignment. Murphy, of course, was shut down back in spring training due to an AC joint sprain in his right shoulder. Murphy made three appearances (3 1/3 innings) for the Baby Jays, surrendering two earned runs on six hits and one walk while striking out five. Getting Murphy in the mix would certainly help Toronto's struggling bullpen.
And then there's quite a bit of bad news when it comes to other relievers. According to Charlie Montoyo, all three of Julian Merryweather, Ryan Borucki, and Thomas Hatch aren't close to returning. Merryweather is dealing with an oblique injury and Borucki has a forearm issue that is obviously much worse than the "fatigue" he was apparently dealing with earlier. The Hatch situation is odd because he recently made his 2021 debut for the Bisons, pitched well, and then we didn't hear anything for nearly a week. Well, it would appear as though something went wrong and we won't be seeing Hatch, along with the other two relievers, any time soon.