Jay Jackson's son no longer requires I.V., condition improving at NICU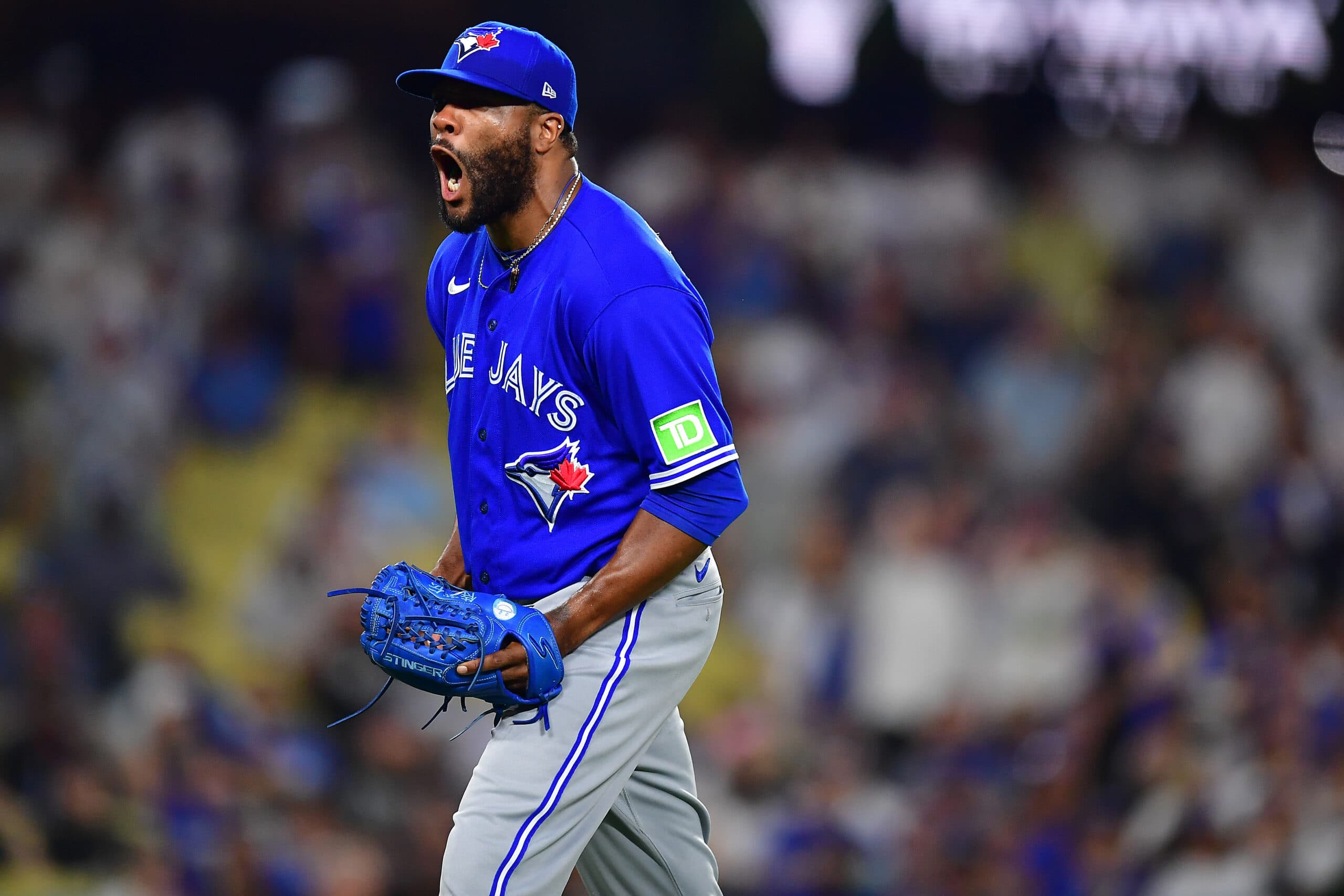 Photo credit:Gary A. Vasquez-USA TODAY Sports
Here is something to smile about: Jay Jackson's son, JR, is off his I.V. as his condition improves after being born 15 weeks prematurely on July 6.
The Toronto Blue Jays reliever, who returned from the family medical emergency list ahead of Friday's series opener at Fenway Park, revealed to Sportsnet's Hazel Mae that his third-youngest child made steady progress in recent days and now weighs two pounds almost a month after he was welcomed into the world.
Jackson also added that he's extremely appreciative of everyone that has reached out to him and his wife, Sam, during this difficult time.
The 35-year-old righty had been travelling to Utah to visit his family during Toronto's off days before briefly leaving the club at the end of last month. And he'll continue to do so following this gruelling stretch of 17 games in 17 days, which concludes on Aug. 13.
Jackson will have multiple opportunities to visit JR shortly, though, as the Blue Jays' schedule includes two off days (Aug. 14, 17) after that point. That should allow him to catch up on some much-needed reading.
This season, Jackson has proven to be a remarkable addition to Toronto's bullpen, as he's posted a 0.53 ERA and 2.80 FIP with 18 strikeouts across 17.0 innings in 13 relief appearances. He hasn't surrendered a single run over his last 10 outings.
The Blue Jays, after taking Friday's opener 7-3, will continue their three-game series versus the Boston Red Sox on Saturday afternoon.
---