John Schneider on Alek Manoah's rough start: "I don't think it was a step backwards"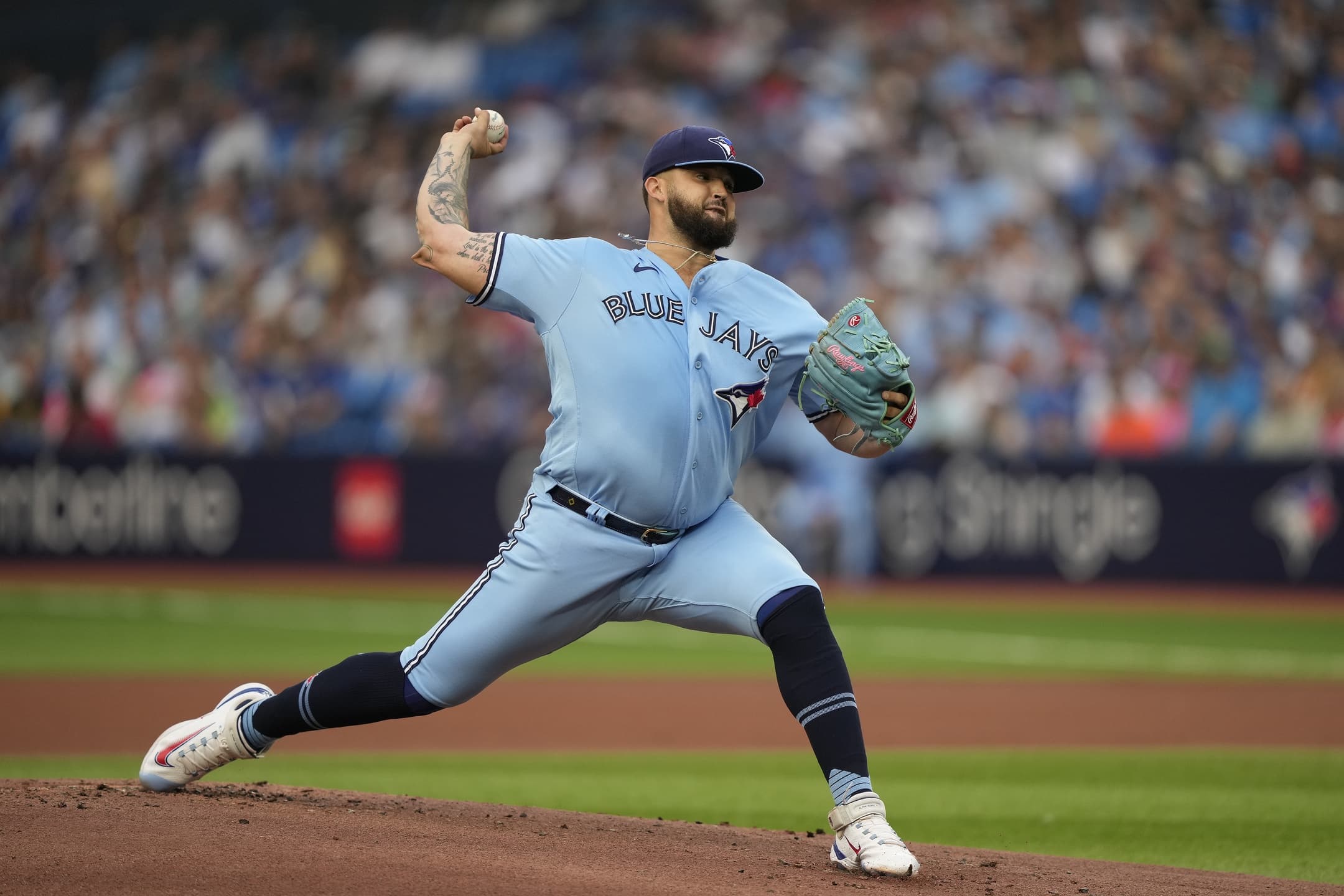 Photo credit:John E. Sokolowski-USA TODAY Sports
Alek Manoah's second start since returning from his stint in the minors didn't go as well as his first.
Toronto's Opening Day starter was demoted to the Florida Complex League in June and he spent a month trying to sort out his early-season struggles at the team's pitching lab in Dunedin. He was called back up right before the All-Star break and put together an excellent start against the Detroit Tigers, allowing just one earned run over six innings while striking out eight and walking none.
Manoah returned to the mound on Tuesday as the Blue Jays opened a three-game set with the San Diego Padres and it looked nothing like his outing in Detroit. He struggled through a 41-pitch first inning and ultimately allowed four earned runs over three frames. Manoah walked five batters and struck out none and the Padres easily cruised to a 9-1 win.
Manoah's first inning dragged along because he got multiple hitters to two-strike counts but wasn't able to finish them off. He had a scoreless second frame against the bottom of San Diego's lineup but struggled again in the third when Fernando Tatis Jr., Juan Soto, and Manny Machado came up to the plate for a second time. He was pulled after allowing two batters to reach in the fourth inning.
Despite the poor result, Blue Jays manager John Schneider said there was reason for optimism about how Manoah pitched.
"I thought the line looked worse than it really was,"

said Schneider

. "A couple of close pitches he didn't get, and that team does damage. I thought he got ahead of hitters, but had a tough time putting them away. He was probably trying to be a bit too fine, so his pitch count got driven up."

"I don't think it was a step backwards. All of the things we've been talking about him improving on, I thought he continued to do so tonight."
That sentiment from Schneider would suggest that the Blue Jays will carry on with Manoah in the team's starting rotation, at least for now. His next scheduled outing would be the series finale with the Mariners in Seattle on Sunday and there's no indication that his start against the Padres will result in another trip to the minors.
There are under two weeks left until the August 1 trade deadline and Manoah's rough outing highlights the Blue Jays' need to add starting pitching depth.
Hyun Jin Ryu has pitched well in his rehab assignment and his return to the Blue Jays appears to be right around the corner. But it's also important to remember that Ryu is a 36-year-old coming off of Tommy John surgery, so it would be wise to have another fall-back net in case things don't work out.
---