Julio Rodríguez's new contract and the risk of making long-term commitments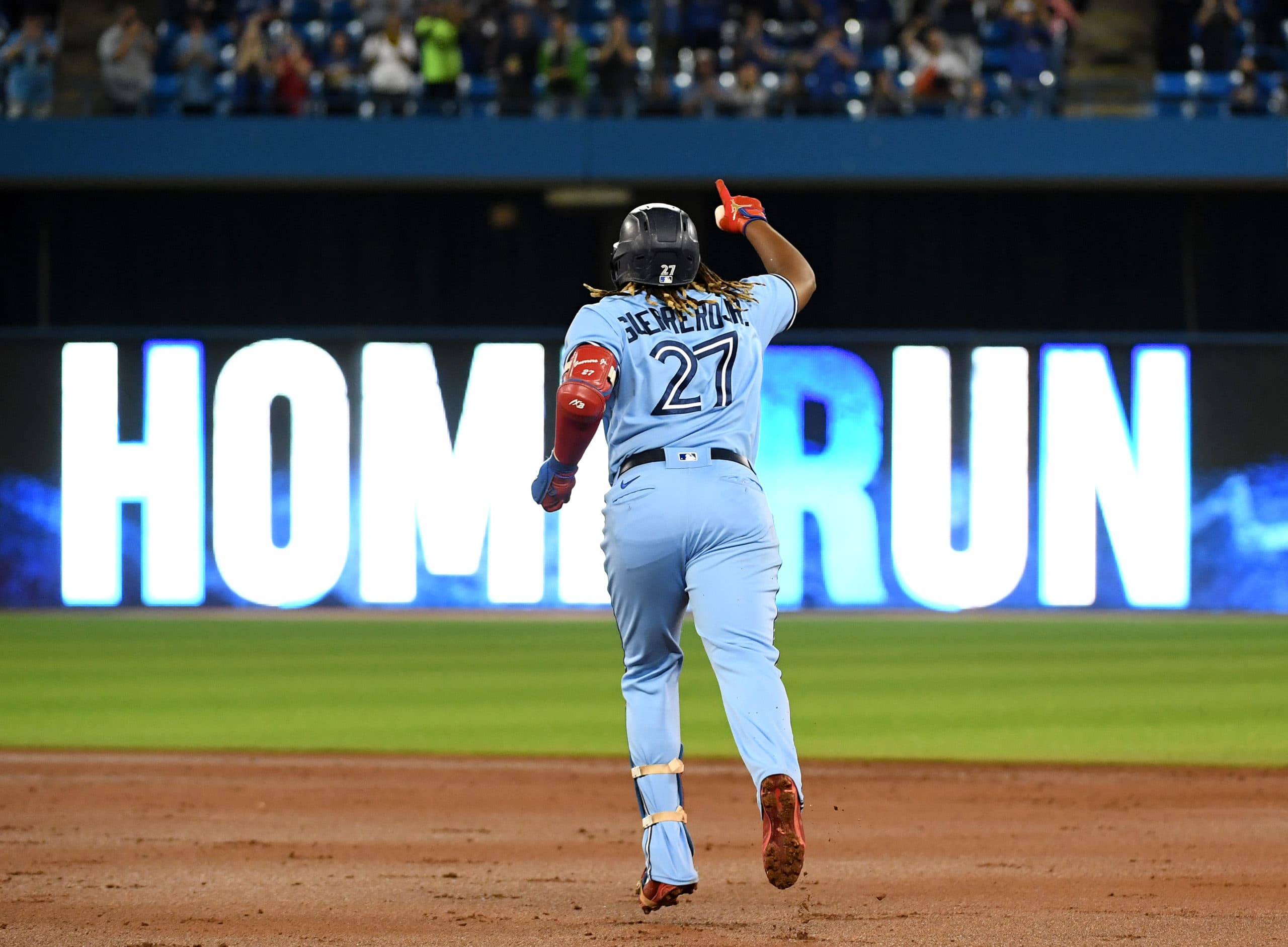 Photo credit:Dan Hamilton-USA TODAY Sports
The Seattle Mariners have signed
Julio Rodríguez to a complicated contract worth a guaranteed $210 million, but could jump up significantly more.
The 21-year-old outfielder has had a great rookie season, posting a .269/.328/.471 slash line with 20 homers, 23 steals, and a wRC+ of 132. Coming into the season, he was regarded as a top 5 prospect in baseball according to most sites.
This may be an unpopular opinion, but signing young, controllable players to long-term contract extensions doesn't really make sense from a front office standpoint. While it's entirely possible that
Rodríguez lives up to this deal, which has a maximum amount of $470 million, it's not unprecedented to see great talents fizzle out of the league young.
You can even look in-house at Bo Bichette. Last season he looked to be one of the best shortstops in baseball, posting a .298/.343/.484 slash line with 29 homers in 690 plate appearances. He had an fWAR of 5.1.
When Wander Franco signed his huge extension, it's not a stretch to say that a lot of Jays fans wanted Bichette and Vladimir Guerrero Jr to get locked up. Fast forward about a year, and Bo Bichette has a .261/.301/.424 slash line with 17 homers in 529 plate appearances. Not just that, but he only has an fWAR of 2.4, a much less torrid pace than the year previous.
Bichette, like Rodriguez, had been touted as a top 10 prospect in baseball at one point. However, after a rough season, fans have started to turn on Bichette. Now imagine if the Jays' front office actually went ahead and signed Bichette to a long-term contract
and
he put up the numbers he's had this season.
What about Guerrero though? While Bichette is a good player on a down year, Guerrero is a generational talent. Sign him to a lifetime contract, right? Well, I bet the Dodgers thought they had a generational talent in Cody Bellinger in his age 23 season as well.
In 2019, Bellinger won the NL MVP award, slashing .305/.406/.629 with 47 homers in 660 plate appearances. He had a wRC+ of 161 and an fWAR of 7.7 while playing the outfield, a more valuable position than first base. 
In the past three seasons, he's slashing .201/.273/.381 with 39 homers in 1033 plate appearances. In 2022, he has a wRC+ of 87, which was even worse in 2021 as it sat a 47. Will Guerrero decline like Bellinger? Probably not, but it's not impossible that a young talent declines early.
Realistically, there's no reason to rush a contract extension when he still has three more seasons before hitting free agency. There's a good chance that Guerrero is really a generational talent, and obviously, you don't want him to hit free agency. However, the urgency isn't immediately prevalent.
As always, you can follow me on Twitter @Brennan_L_D. If you have any anger about this article, direct complaints to me there.
---