Kevin Gausman following loss to O's: "We need a little bit more sense of urgency"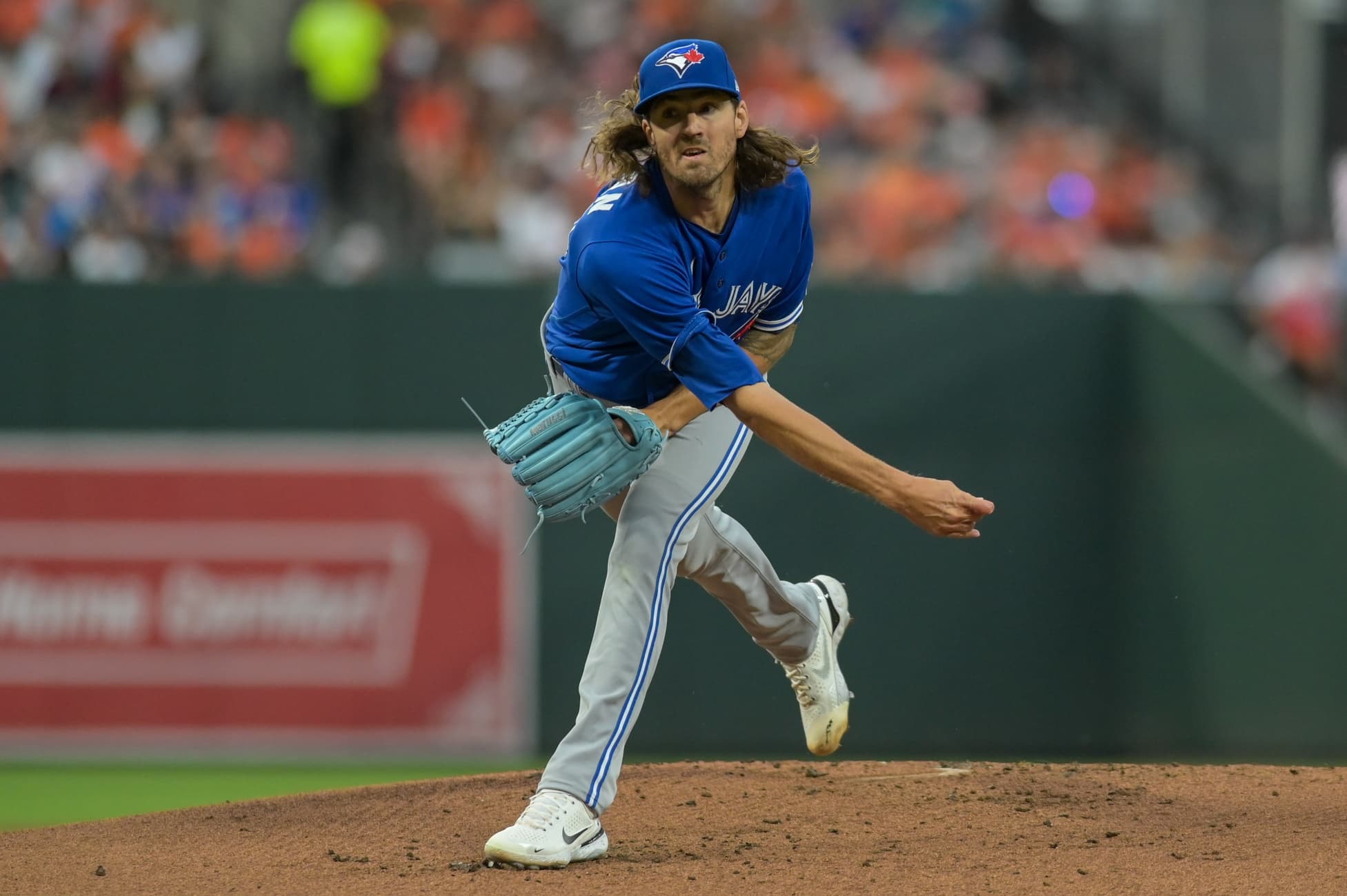 Photo credit:© Tommy Gilligan-USA TODAY Sports
Talk about a vibe shift.
The Blue Jays kicked off their three-game series in Baltimore on Tuesday with exactly the kind of win that teased the idea of how this team could go deep into October. Then on Wednesday, they followed it up with a performance that makes you worry if they'll even get that far.
Kevin Gausman took the mound and gave the Blue Jays a chance to win the game. He didn't have his best stuff but Gausman worked around some baserunners and some poor defence to keep the Orioles to two runs over six innings of work.
The bats gave him nothing.
They threatened in the first inning with singles from Bo Bichette and Vladimir Guerrero Jr. but George Springer couldn't cash in. The best chances after that came when Alejandro Kirk grounded into a double play following a leadoff single from Matt Chapman and a smash from Cavan Biggio that was caught up against the centre field wall by Cedric Mullins.
The O's popped off with five runs in the bottom of the eighth inning to kill any chance of a ninth-inning rally. Because of that, they got to avoid having to use closer Felix Bautista in a save situation, so he'll be fresh for the finale on Thursday.
Following the game, Gausman said that the Blue Jays have been waiting for that "big stretch" and that they need more urgency.
"We're just waiting for that big stretch," Gausman said. "We've kind of been waiting for it all year. Is it going to happen? I don't know. I hope it does. I hope it starts tomorrow, but we can't keep (waiting). We've got to go now and we need a little bit more sense of of urgency"
It's not difficult to understand Gausman's frustration given the fact the bats have been giving him the least amount of run support in baseball this year. Despite excellent pitching, the Bue Jays haven't been able to string together a significant winning streak because their bats go completely silent once or twice a week. Since the All-Star break, they've been held to one or zero runs seven times in 36 games.
The Seattle Mariners also lost on Wednesday so the Blue Jays are pretty much in the same spot that they were coming into the day, a game out of third wild-card position but essentially two back because of the tie-breaker. They'll send Jose Berrios to the mound in the finale on Thursday while the Orioles haven't yet announced a starter.
---