Kevin Gausman's dominant start, this Blue Jays team having the "clutch" gene, and more!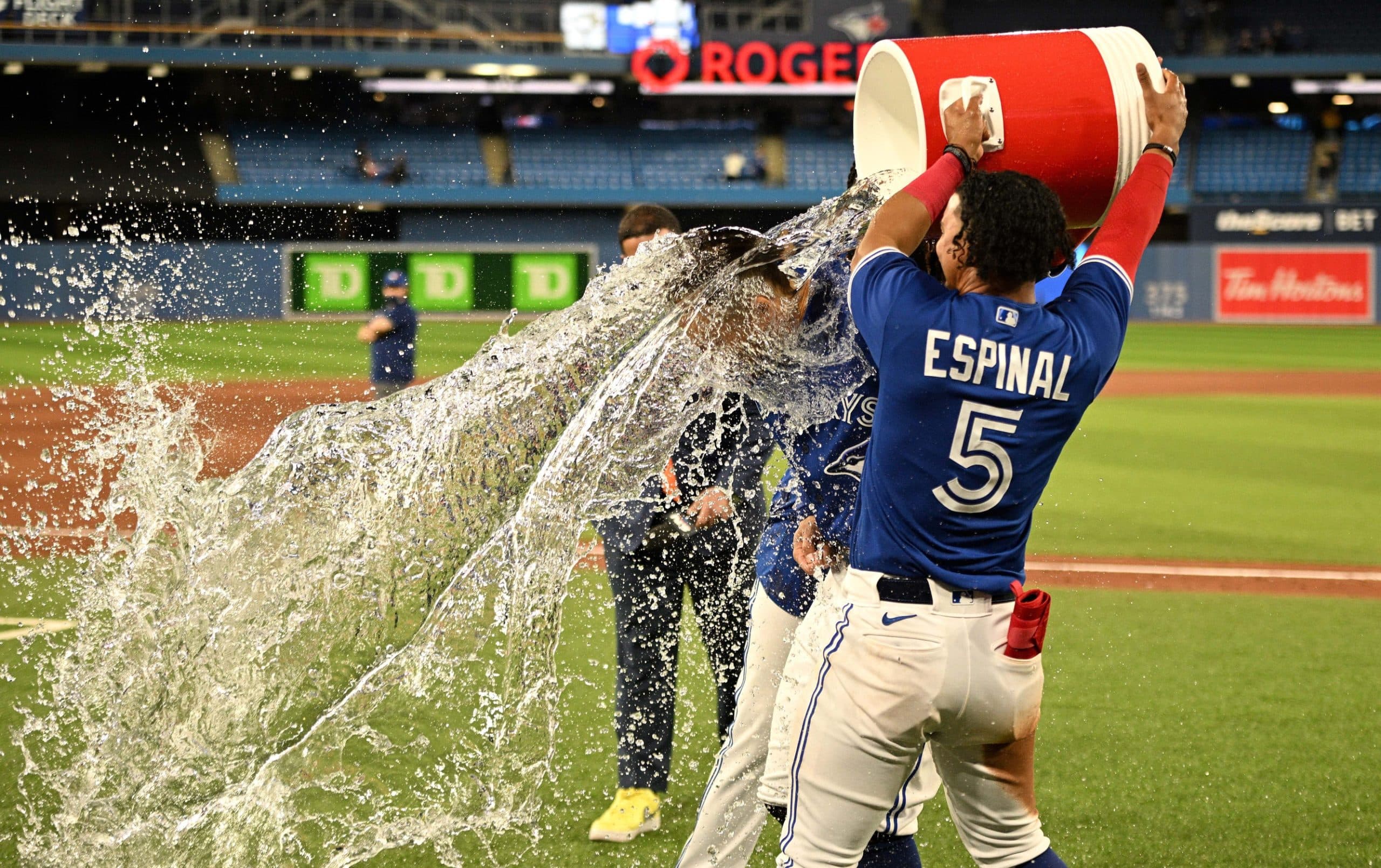 Photo credit:© Dan Hamilton-USA TODAY Sports
It feels like the Blue Jays are unbeatable right now.
Since splitting their four-game series with the Yankees in The Bronx, the Blue Jays have gone 9-2, and the two games that they lost featured epic comebacks that came up just short.
Looking back at all of the games the team has played this season, you can't really find too many instances in which it felt like the game was over before the last out was recorded. The Blue Jays really set the tempo on Opening Day when they rallied back after going down 7-0.
A message was sent to everyone else in baseball that this team seriously has some magic.
On Tuesday, Kevin Gausman tossed yet another gem but the bullpen imploded and the Red Sox carried a 5-2 lead into the ninth inning. That came unraveled very quickly as Raimel Tapia and Santiago Espinal hit back-to-back doubles off of reliever Jake Diekman and then George Springer smashed a game-tying two-run bomb.
Jordan Romano came in and stranded the ghost runner in the 10th inning, setting the table for a walk-off in the bottom half. The Sox opted to intentionally walk Vladdy Jr., obviously, and then Alejandro Kirk worked a walk in a wildly impressive at-bat in which it looked like making him whiff was literally impossible.
Finally, Tapia sealed the comeback victory with a sacrifice fly to left field. Never in doubt.
During the Red Sox broadcast, they talked about how Springer's dinger felt almost inevitable because of how good the Blue Jays are when playing at home…
I mean, just listen to this energy…
The Blue Jays are now 6-2 at home on the season, and, dating back to last year when they returned to the Rogers Centre in late July after a year-and-a-half living out of suitcases, they have a record of 31-13.
At the beginning of this 16-games-in-16-days-against-quality-opponents stretch, there was a prevailing sentiment that just getting by and going 8-8 would be perfectly fine. We're eight games deep, the Blue Jays are 6-2, and now just going .500 in this stretch would be a disappointment.
Next up, let's go into a little detail about how good Kevin Gausman has been.
After breezing through the Red Sox last week, Gausman put up another great start against Boston on Tuesday, going six innings deep while scattering just four hits and collecting nine strikeouts.
Gausman now has a 2.19 ERA for the season (which is actually inflated compared to his absurd 0.59 FIP), he leads baseball with 31 strikeouts, and he's gone 24 2/3 innings without walking a batter. On Tuesday, Gausman set an all-time Blue Jays record with 91 consecutive plate appearances to start a season without issuing a walk. The record was previously held by Paul Quantrill, who had 90 consecutive walk-less plate appearances to start the 2001 season.
Again, Boston's broadcast had praise for a Blue Jay…
Next up, the Blue Jays will look to guarantee themselves a series win as Ross Stripling goes against Michael Wacha. In the finale on Thursday afternoon, it'll be Alek Manoah and Garrett Whitlock.
---