Kevin Gausman's elite splitter is reaching new heights of success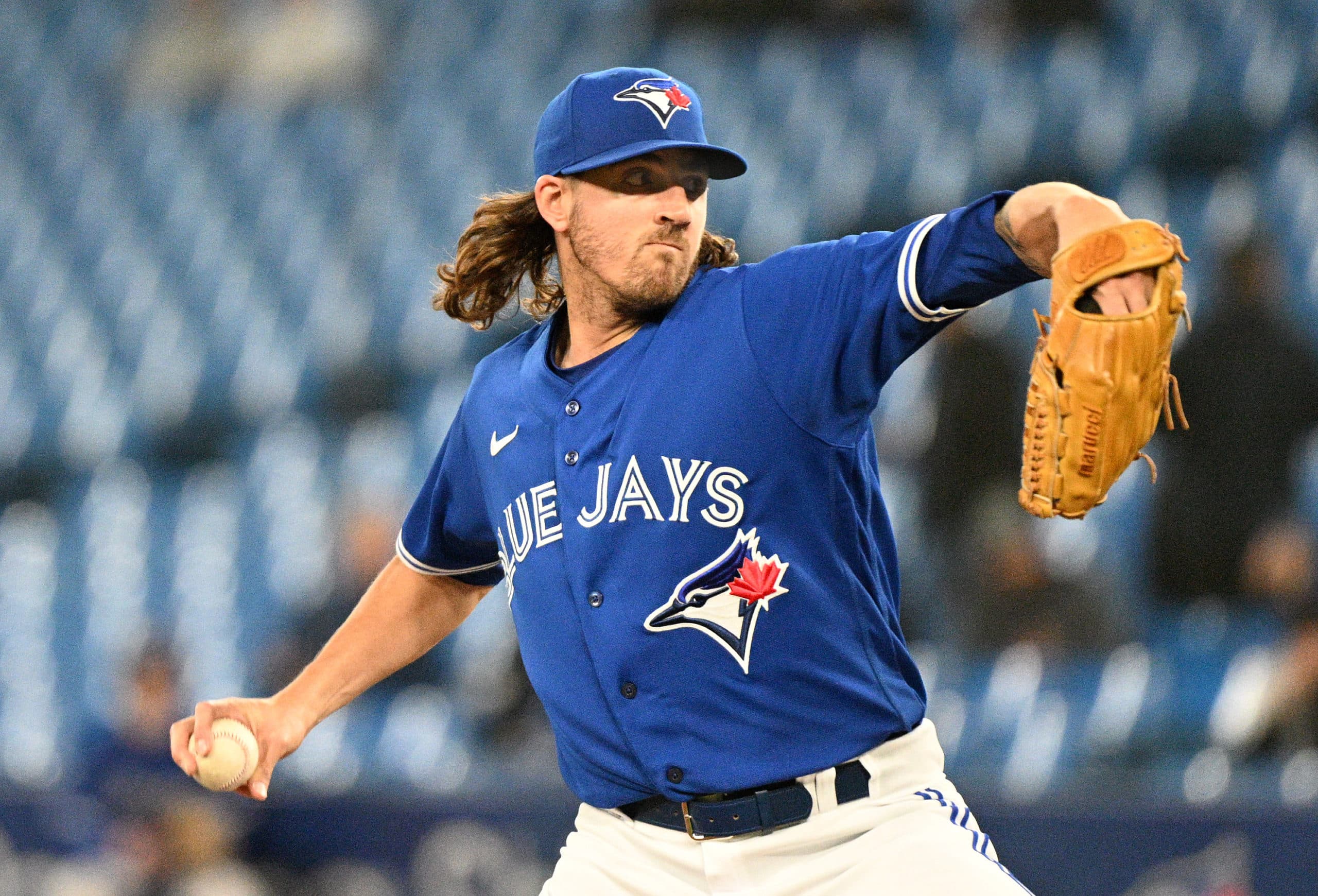 Photo credit:Dan Hamilton-USA TODAY Sports
Through the first month of the 2022 season, starter Kevin Gausman has been worth every cent for the Toronto Blue Jays thus far. And he's only getting better.
Over the off-season, Gausman left the west coast to sign a five-year, $110-million contract with the Blue Jays. At the time, most fans were upset the team had replaced the 2021 AL Cy Young Award winner, Robbie Ray –  who later agreed to a similar five-year, $115-million contract with the Seattle Mariners.
But early on, it's probably safe to say Toronto made the correct decision. It likely wasn't easy to make, although it's certainly benefited them this season.
Making an instant impact, Gausman has excelled across his first five starts, posting a 2.27 ERA and a 0.49 FIP through 31 2/3 innings. In addition, the 31-year-old has also recorded 41 strikeouts, earning him a career-best 33.6 per cent strikeout rate. A pretty strong start to his tenure north of the border.
Though, the most impressive aspect of his performance has been what he hasn't allowed, which are any walks or home runs. He's one of just two pitchers to accomplish this spectacular feat through the first five starts to open a season.
Whenever you're featured in the same category as legendary pitcher Cy Young, you've achieved something pretty special. That's exactly what Gausman has done.
The biggest reason the right-hander has been so dominant out of the gate: his elite splitter. Due to its nose-diving effect, opposing hitters have been seen failing at it from both sides of the plate, which isn't limited to this season, either.
Paired with his mid-90s four-seamer, the veteran hurler's primary off-speed weapon helped him make a name for himself with the San Francisco Giants over the last two campaigns. There, he enjoyed his coming-out party as a front-line starter – a title that previously eluded him during his tenure in Baltimore.
In 2021, Gausman's splitter was arguably one of the best pitches in the sport, as it finished tied for the second-highest run value (-23) among all pitches that registered at least 100 plate appearances, according to
BaseballSavant.com
.
Luckily for Toronto, the 2021 NL All-Star has enjoyed similar success with his devasting offering so far, resulting in a -6 run value. That's tied for third-highest among all pitches that have logged at least 25 plate appearances.
In just one month, AL batters – who're hitting just .125 AVG, .126 xAVG, .143 SLG and .153 xSLG versus his splitter – have quickly learned Gausman isn't the same pitcher he once was with the Orioles. Now, unlike previously in his career, he's capable of racking up plenty of swings and misses.
Doing exactly that, 30 of his 41 strikeouts have come via his splitter, with the majority of them occurring either at the bottom of the strike zone or outside of it.
It may be difficult to imagine, but Gausman's splitter – which features a 34.6 per cent usage – is proving even more effective than it did a season ago. At least, that's been the case across his first five outings. Overall, he's been missing significantly more bats with his favourite weapon this time around.
In total, the former first-round selection has induced a 51.8 per cent whiff rate and a 53.6 per cent strikeout rate – both rank inside the top five in the majors respectively. Also, the veteran righty has registered a career-high 69 per cent chase rate.
Last season, his splitter's whiff (45.9 per cent), strikeout (45.8 per cent) and chase rates (42.7 per cent) were extremely productive, however, they've all increased dramatically this season. Of course, he's witnessed the biggest improvement involving his chase rate, which has soared by 26.3 per cent.
More often than not, Gausman has leaned on his splitter during two-strike counts this season, resulting in a 54.8 per cent usage – an increase of 3.4 per cent from '21. While most hitters know it's coming during these situations, they've still been unable to lay off it outside the strike zone.
As a result, Toronto's $110-million pitcher has created far more chases with this offering than he's ever done before, performing to a 75 per cent clip with two strikes. To put it simply, when the count reaches two strikes, three-quarters of the time Gausman has forced hitters to chase on his splitter. That's remarkably impressive.
Just when everyone thought Gausman's splitter couldn't become any more deceiving than it already was, it's done precisely that in '22. With that in mind, this continued growth has further complemented his four-pitch arsenal, which also includes his four-seamer, slider and changeup.
Even though his fastball and splitter remain his primary offerings, he's decided to incorporate his breaking ball significantly more as its usage has climbed from 5.9 per cent in '21 to 14.6 per cent this season. As you might expect, its strikeout (33.3 per cent), whiff (53.1 per cent) and chase rates (39 per cent) are all career-highs.
To the delight of the Blue Jays, one of the top pitchers in the sport, who already owns two lethal weapons, has since developed a third swing-and-miss pitch that he can consistently call upon. No wonder he hasn't allowed a single walk or home run yet.
Thanks to Gausman's dominating start, he currently features a 1.9 fWAR rating, leading all big-league pitchers in that regard, according to
FanGraphs.com
. For context, Gausman earned a 0.8 fWAR rating through his first five starts last season.
Granted, there are still five months remaining in this marathon but at the moment, Gausman appears to be the clear front-runner for this season's AL Cy Young Award. Perhaps Toronto will end up featuring back-to-back Cy Young winners. The only other time that happened in franchise history was with Roger Clemens from 1997-98.
This time, however, they'd accomplish that feat with two different players. Imagine that, swapping out a former award-winning pitcher for a future one at $5 million cheaper than his counterpart. What a brilliant concept.
The Blue Jays couldn't have dreamed of a better start to the season from Gausman, who's reaping the rewards of commanding one of the nastiest splitters that baseball has ever seen.
---