Kirk, Guerrero Jr. named AL starters ahead of 2022 ASG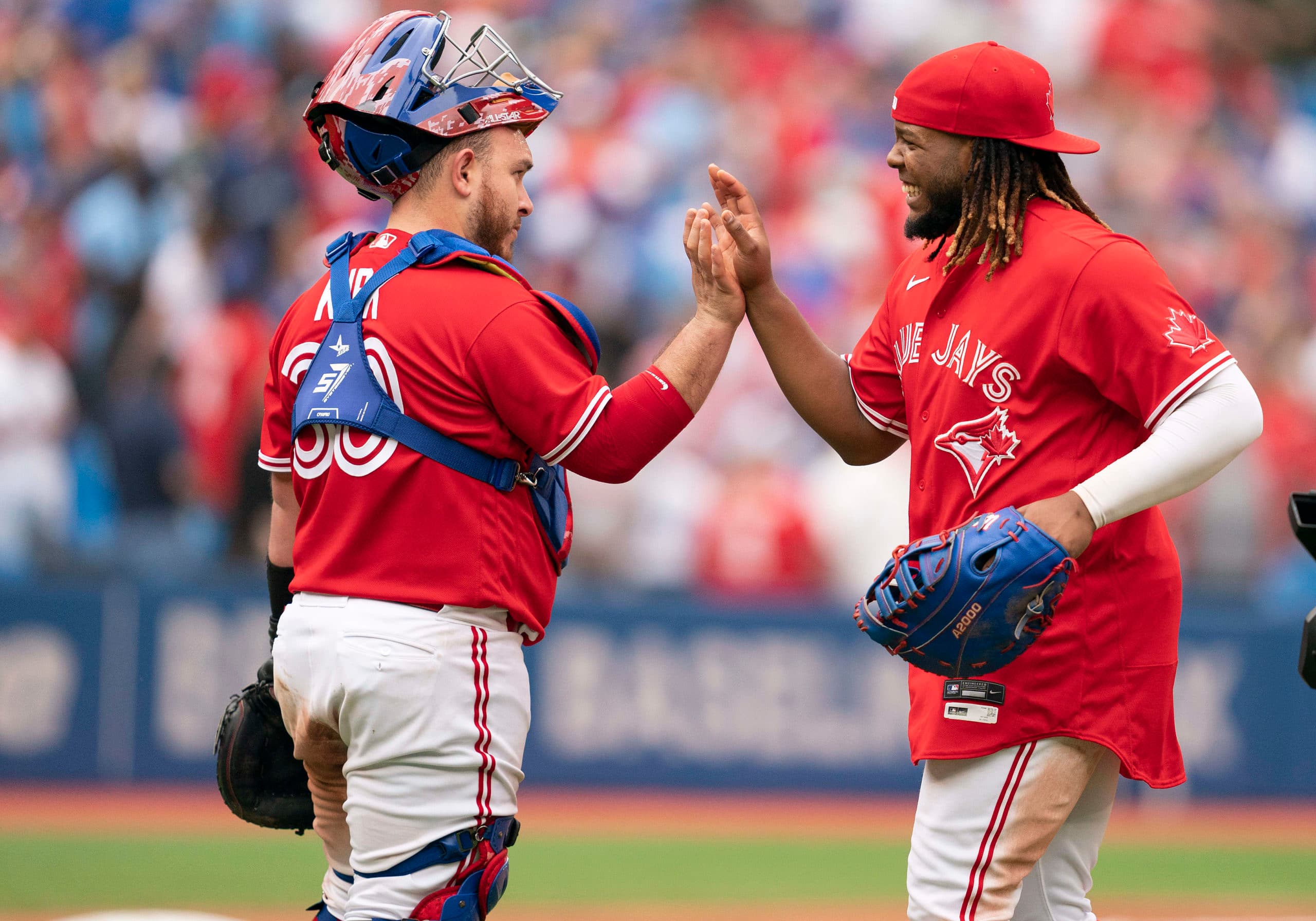 Photo credit:Nick Turchiaro-USA TODAY Sports
It's not a party until the Toronto Blue Jays arrive, right?
With the 2022 All-Star Game just over a week away, Major League Baseball revealed which players were voted as starters for their respective leagues on Friday. Thanks to the support from Canada, catcher Alejandro Kirk and first baseman Vladimir Guerrero Jr. will be featured on the American League's starting lineup in Los Angeles.
Kirk, 23, is headed to his first-ever midsummer classic and will be starting behind the plate, likely catching Tampa Bay Rays starter Shane McClanahan. That's a pretty huge honour.
As for Guerrero, 23, this will be his second consecutive trip to the All-Star Game. He made his first appearance last season and became the youngest player to win the MVP Trophy at the event. Not too shabby for the eventual AL MVP runner-up.
Kirk and Guerrero have both played massive roles for the Blue Jays this season, which has helped position their club into a playoff spot, albeit in the third wild-card seed. At least, for the moment.
In 74 games, the 5'8″ backstop has posted 10 home runs, 33 RBIs and a .312/.399/.491 slash line across 271 plate appearances during his breakout performance. He also currently holds a 2.9 fWAR rating, which leads all big-league catchers.
Not to be outdone, Guerrero has also put up sensational results throughout the first half. They just haven't been as mind-blowing as some people may have expected.
So far, the 6'2″ slugger is hitting .268/.350/.490 with 19 home runs and 54 RBIs. The right-hander also carries a 1.8 fWAR rating and has appeared in 83 of Toronto's 84 games. That's remarkably impressive.
The 2022 All-Star Game is scheduled for July 19, beginning at 7:30 p.m. ET.
---