Kyle Schwarber signs with the Phillies. Who else can the Jays target?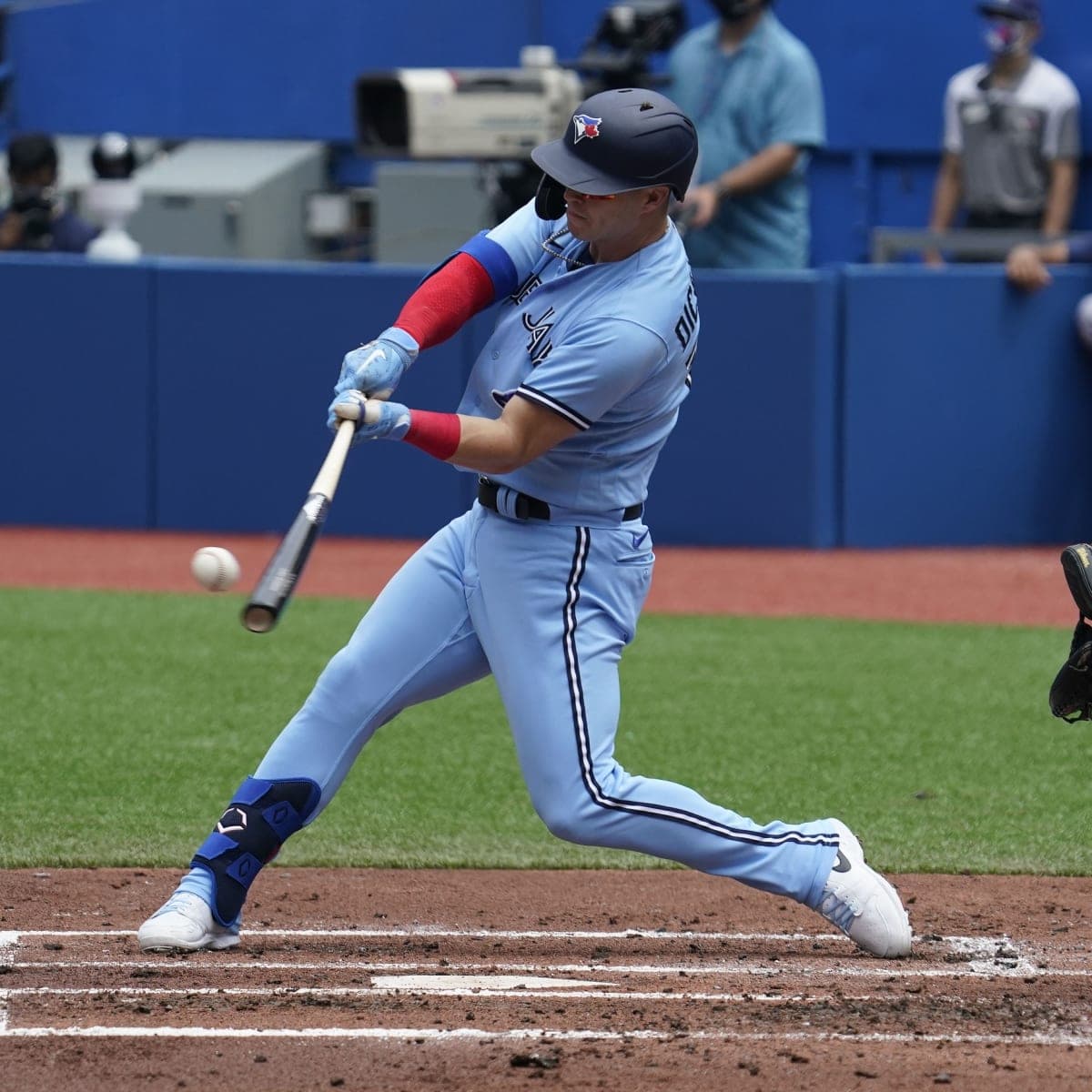 Photo credit:https://www.si.com/mlb/bluejays/analysis/why-blue-jays-corey-dickerson-chokes-up
The Philadelphia Phillies have signed 29-year-old left fielder, Kyle Schwaber.
With the acquisition of Matt Chapman, a righty, the Jays are desperately in need of a left handed batter to break up their right batter heavy approach. Schwarber would have fit that bill perfectly, but he's not an option any more. So let's briefly look at the options.
Eddie Rosario:
It was reported by Carlos Baerga (who broke the Chapman trade) that the Blue Jays were looking in on the lefty outfielder. In 2021, the 30-year-old slashed .257/.305/.740 with 14 homers in 412 plate appearances. However, in the three years prior to the pandemic, he put up a 27 HR season, a 24 HR season and a 32 HR season, the latter coming in 2019.
In that 2019 season, he slashed .276/.300/.800 in 590 plate appearances, however, he had a BB% of 3.7%, which somehow isn't his lowest walk rate of his career. The left fielder also has had solid seasons defensively, including a 2 DRS in left field in 2021.
Michael Conforto:
The 29-year-old left batting outfielder has spent his career with the New York Mets. In 2021, he slashed .232/.344/.729 with 14 homers. His career best season came in 2019, where he slashed .257/.363/.856 where he added 33 homers, which shows an interesting trend. Like Rosario and Chapman, his post pandemic numbers took a hit.
The Mets also gave him a qualifying offer, meaning the team that signs him will forfeit their second round pick, a big reason why the Jays shouldn't bother with Conforto.
Corey Dickerson:
The 32-year-old lefty played the majority of the season in left field. He posted a -1 DRS at the position and is pretty much average. However, let's talk about his bat.
In 2021, Dickerson slashed .271/.326/.734 with six home runs, including four with the Jays in 365 plate appearances. His career best season came in 2017 with the Rays, where he slashed .282/.325/.815 with 27 home runs in 629 plate appearances.
Dickerson could be a cheap option who is familiar with the team. 
Update, my dumbass forgot to include Joc Pederson:
Pederson, who is surprisingly not French Canadian, is a 29-year-old outfielder who has spent the majority of his career with the Dodgers. The left handed batter is a two-time World Series winner (back to back, mind you). He slashed .238/.310/.732 in 2021.
Like a bunch of the players mentioned previously, Joc's best season came in 2019 where he slashed .249/.339/.876 and added 36 homers in 514 plate appearances. He is arguably the best of the bunch.
As always, you can follow me on Twitter @Brennan_L_D