Looking way ahead to the 2023 draft: The Blue Jays will pick 20th, an early look at draft prospects and more!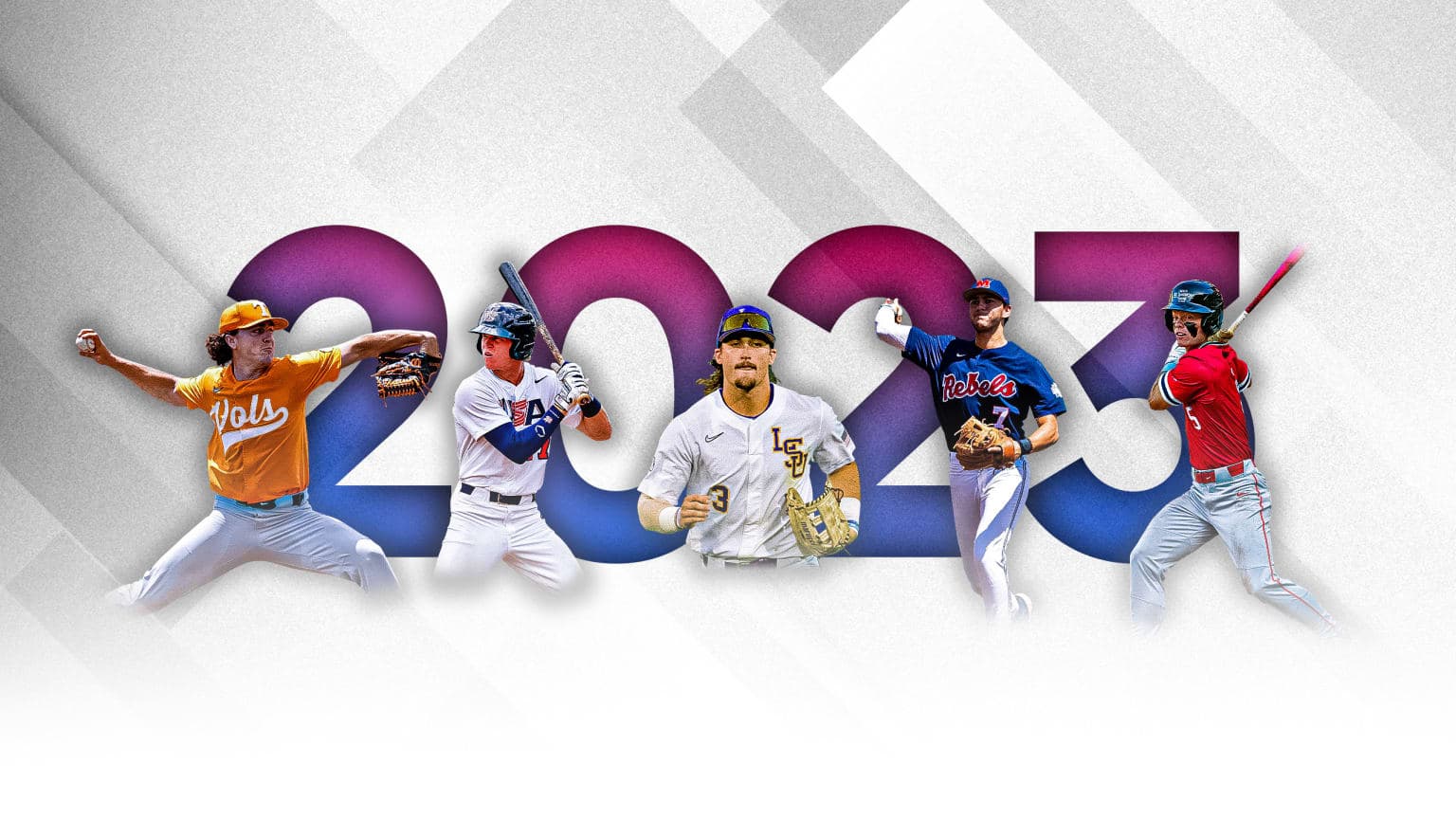 With the Jays out of the playoffs, it's time to look ahead to the 2023 season. More specifically, the 2023 draft.
As you know, the Jays were eliminated from the playoffs last Saturday, swept by the lower-seed Seattle Mariners. It was a bitter pill to swallow, as they were considered to be World Series contenders in 2022. 
I'll eventually write my thoughts on what exactly went wrong, and what needs to be changed, but we'll just focus on some good that came out of being bounced so quickly.
The Jays will select 20th overall:
Unlike last season, the draft ranking isn't determined by where teams finish in the standings, but by a lottery. While the Jays won't partake in that, they'll be affected by the changes regarding the playoffs.
Teams that are bounced in the wildcard round, will pick after the 18 teams that didn't make it. These four teams are the Toronto Blue Jays, Tampa Bay Rays, St. Louis Cardinals, and New York lolMets.
The 19th, 20th, 21st, and 22nd overall picks have been determined by record, meaning that the Rays will pick 19th, the Jays 20th, and the St. Louis Cardinals 21st. While the Mets would usually get the 22nd, they pick drops ten spots due to being
way
over the luxury tax. Have fun signing all your free agents, lolMets.
If you're wondering, yes, the fact that the Jays picked a few spots below the World Series winning Atlanta Braves in the 2022 draft absolutely irks me to this day. Same with the fact they didn't get a revenue sharing pick in the 2022 draft, despite playing a season and two thirds away from Toronto.
It's never too early to look at possible draft prospects:
So take this with a grain of salt, as it's
way
earlier – like, all these players have another full season before July rolls around. In fact, MLB Pipeline doesn't even have their top 2023 draft prospects list up yet. However, Baseball America and Prospects Live do.
The consensus best draft prospect in 2023 is Dylan Crews of Louisiana State. It may be way too soon, but Crews is legit, and will probably go first overall, even a college season out from the draft.
In a way too early mock draft from Prospects Live (dated September 7th) they had the Blue Jays picking 21st and selecting left-handed pitcher Ross Dunn of Arizona State. They note that the Jays have been "all over the map" in terms of their first round picks, and that "maybe they will go back to the college well in 2023."
As for Dunn himself, he sits low 90s, touching 96 mph with deceptive qualities, all things the Jays like. He also features a slider.
One intriguing draft prospect to me is Blake Mitchell, a prep player. He is a two-way player, playing significant time at catcher, and shortstop, as well as pitching in relief. He's a lefty-hitting batter with raw power. As a catcher, he receives that ball well. As a shortstop, he has quick motions. What caught my eye is that he sits in the low 90s, but has reached as high as 97 mph.
Scouts love him behind the plate, but if that doesn't work out, perhaps a move to the mound is possible. This happened with 2016 draft pick Hagen Danner, who spent four years behind the plate, before transitioning to a pitcher (who throws absolute heat).
However, the one player who we'll focus on in the article is Myles Naylor. Yes, he's the brother of both Josh Naylor and Bo Naylor of the Cleveland Guardians. While he most likely won't go in the first round, here is my scouting report of him from the Futures event.
"Long-limbed with plenty of muscle, Naylor is the best Canadian-eligible draft prospect. The raw power is there, as he won the home run derby event. He also has a fluid swing, which results in plenty of Vladimir Guerrero Jr-Esque line drives.

As he fills out his frame, the opportunity to hit 20-25 professional home runs a season is there. Defensively, he's likely to play third base as he has a strong arm and a good internal clock."
There are plenty of intriguing prospects, and I implore you to visit Prospects Live and Baseball America (if you have a subscription). Those two sites go into a lot more detail than the few scouting reports I wrote last month.
Another compensation pick:
Depending on what happens with Ross Stripling, the Blue Jays may be entitled to a compensation pick. Last season, the Jays got two when Marcus Semien and Robbie Ray signed to play out west. The Jays selected Tucker Toman 77th overall and Cade Doughty 78th overall.
There's definitely a chance (I believe it's a no-brainer) that the Jays were to offer Stripling a qualifying offer. While it wouldn't be ideal, there's a real possibility that he declines and signs elsewhere, resulting in a compensation pick. That pick will likely be around the same spot as the two compensation picks from last season.
Again, it's way too early:
I just want to reiterate that we're still nine months away from the draft. These rankings will definitely change, and heck, some of these players may end up not even being drafted until the later rounds.
With that being said, it'll be intriguing to see what the Jays will do with a pick that's higher than their 2022 draft pick… which they did pretty well on.
As always, you can follow me on Twitter @Brennan_L_D. I also created a new Twitter account, @JaysBirthdays. I made a database and compiled every single birthday of players in the Jays org. It's just something fun and different from me.