Mariners' George Kirby has been using Kevin Gausman's splitter and wanted to 'pick his brain' at All-Star Week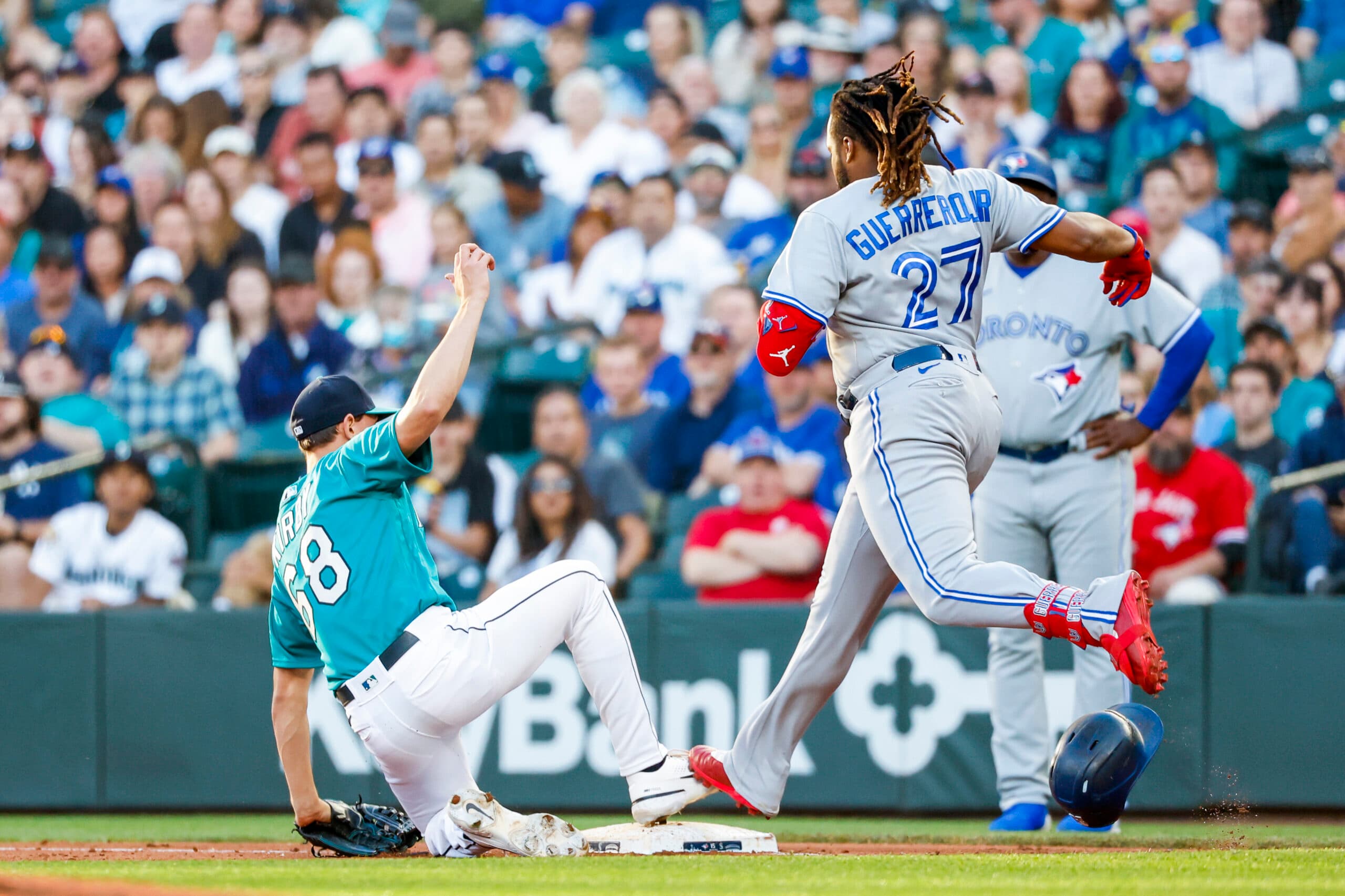 Photo credit:© Joe Nicholson-USA TODAY Sports
The 25-year-old Kirby was hoping to chat with the Blue Jays' pitcher about one thing in particular: How he gets his splitter to do what it does.
In an interview during Fox Sports' broadcast of Saturday afternoon's contest between the Mariners and the Houston Astros, Kirby, who picked up the win in the series opener on Thursday night, was asked who he's most excited to meet during All-Star week.
"I've been thinking about that a lot recently," said Kirby. "Probably Gausman, because I've kind of been using his split grip, so I'd love to just pick his brain and hopefully get any advice and maybe he can make it better for me… I saw it on Pitching Ninja once and went 'you know, I'm gonna try this'.
"I started throwing it in the offseason and a little bit in Spring Training and then I didn't feel comfortable enough throwing it until probably a couple of weeks ago. But I think it'd be a great pitch for me."
Gausman's splitter is one of the nastiest in Major League Baseball, and like so many others, Kirby has taken notice.
Gausman, 32, uses his splitter more than three times as often as any of his other offspeed pitches at a whopping 37.6%. For comparison, Gausman has thrown his fastball 51.4% of the time, his slider 10.6% of the time, and just four sweeping curveballs and two changeups all year.
He also has a 3.04 ERA and hasn't held an ERA above 4.00 since his age-28 season with the Atlanta Braves and Cincinnati Reds in 2019. Despite a pitch profile that looks more like that of a dominant relief pitcher, Gausman has been one of the best pitchers in the big leagues for quite some time, and he's done it largely because of how unhittable his splitter is when used in tandem with his mid-upper 90s fastball.
As you may have guessed,
Gausman's splitter has more horizontal movement
than any other MLB pitcher's rendition of the pitch, and as illustrated in the video above, his splitter also has plenty of vertical drop to it, too. The video above also shows how late the movement on Gausman's splitter is, making it even more difficult to hit.
Meanwhile, Kirby has thrown just 28 splitters this season, making up 1.8% of his total 2023 pitch profile. Kirby throws fewer fastballs than Gausman but is comfortable relying on a sinker, slider, and curveball.
It's no surprise that he'd like to fine-tune his splitter, and who better to learn from than the starter with one of the best in the league? Unfortunately for Kirby, he'll have to wait before he gets a chance to talk shop with the Blue Jays' ace.