Mark Shapiro talks about MLB players getting vaccinated, the Blue Jays are reportedly working on an extension for Ross Atkins, and more!
Photo credit:Kim Klement-USA TODAY Sports
The Blue Jays' Grapefruit debut on Sportsnet was a bit of a dud as Tanner Roark got spanked around by the Yankees, but there was plenty of interesting news from this weekend to talk about, so we'll focus on that instead.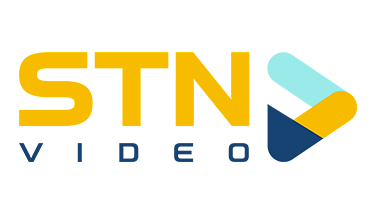 Over at The Athletic, Kaitlyn McGrath
had an excellent one-on-one with Mark Shapiro, which is certainly worth a read from top to bottom. The key note from that talk that I'll dive into, though, was that Shapiro has "fairly good information" that major-league players are on their way to being vaccinated within the next few weeks, meaning the Blue Jays could be back in Toronto playing at the Rogers Centre sooner than anticipated…
"We've got fairly good information that the vaccine will be accessible to our players and other major-league teams in the next two to three weeks or month. So that if by the end of April or early May all of our players or the bulk of our players and staff are vaccinated and other teams are as well and Toronto is a safe place, it starts to feel like the reasons for us not to be there, the risks start to be mitigated. I would say that when we start to have that material progress that we see the vaccinations actually happening, we will start to formalize an ask.

…

I remain deferential to public health. It's just that I feel like the vaccinations, that's the biggest change. That didn't exist, that wasn't on the radar last year, it wasn't even a reality. It was just a hypothetical. Now, knowing that we should have that process started in the next month or to complete in the next month, I think that's the single biggest change.

When I say return to Toronto, I'm not talking about fans. I'm just talking about returning to playing there. I think that the Toronto piece of vaccinations, certainly, that's going to have to happen before we even start entertaining the possibility of fans. But there are two steps. One is just to get back. And the second step will be to get back with some measure of fans."
Back in February, the Blue Jays announced that they would be opening their season at TD Ballpark in Dunedin and that they would be playing their first two homestands there. That would take them until May 2 but where they go after that is still up in the air.
The challenge with Dunedin, of course, is the weather. Florida is really, really hot and muggy and awful in the summer so playing outdoors isn't at all ideal. The other Florida teams, the Marlins and Rays, both play in indoor stadiums.
It seemed like the plan for the Blue Jays would be to return to Sahlen Field in Buffalo as the Bisons and Rochester Red Wings have schedules built so that they don't have a single home game on the same day. That would mean the Bisons could slide over to Rochester, where the Blue Jays had their Alternate Training Site last summer, and play at their home stadium without too much difficulty.
But with this news from Shapiro that MLB players are likely to be vaccinated within the next few weeks or month, it makes the Blue Jays returning to Canada a much more realistic possibility. Last summer, the Canadian government didn't allow the Blue Jays to play in Toronto because it was a public health risk to have a whole bunch of players who had been flying around North America cross the Canada-U.S. border. But, as Shapiro says, there a significantly lower risk if these players are vaccinated.
This is obviously great news for the team as they would much rather be playing at a big-league stadium and living at their homes in Toronto rather than living out of a suitcase and playing at a minor-league facility in either Dunedin or Buffalo. From a fan's perspective, though, this doesn't mean that fans will be back at Rogers Centre any time soon. This is strictly related to players crossing the border.
"Ross and I are in active conversations about keeping him here. I obviously feel extremely happy about and proud of the job he's done in building out infrastructure and, most importantly probably, acquiring and developing talent, and leading the baseball organization. I see Ross as part of a long-term future here and want him to be here, and that's shared at the ownership level."
Atkins getting a new contract would be no surprise at all. The Blue Jays announced that they had inked Shapiro to a new five-year deal a few months ago which is the exact same term he was given originally back in 2015 when he came over from Cleveland. With Shapiro guiding the ship for the foreseeable future, Atkins, who has been his guy since day one, will obviously be sticking around, too.
Though there are a handful of moves that Atkins has made that didn't pan out, like the handling of Josh Donaldson and the underwhelming return for J.A. Happ back at the 2018 trade deadline, the Blue Jays are in good shape right now and he certainly deserves quite a bit of credit for that. The team under Atkins' watch has done an excellent job in stockpiling talent through both the draft and through international free agency and, while this quote has become a bit of a joke at this point, his endeavour of adding a wealth of cheap, controllable players is critical to success in modern baseball.
Atkins originally had a four-year deal upon arrival from Cleveland and he was given a two-year contract at the end of the 2019 season. That would mean his current deal ends after the 2021 season, and I would expect him to be signed for four years, taking his and Shapiro's contracts through 2025.
Atkins praised Alejandro Kirk, saying that "this is pressure baseball for someone at this point in his career, and it just doesn't look that way for him." Pete Walker also raved about how well Kirk has worked with the Blue Jays' pitchers, specifically Robbie Ray. I think all of that bodes well for Kirk cracking the team out of camp.
Atkins also mentioned that the team hasn't ruled out Nate Pearson being available for opening day but it's unlikely. The team obviously doesn't want to put him in a situation where he's overworking himself to get stretched out and up to speed too quickly.
Atkins also had a positive update on Thomas Hatch, who left Thursday's game against the Yankees with an elbow issue. Apparently "everything is mild in nature," which is a good sign, but the team is still gathering information on his injury.