Meet The Baby Blue Jays: Dasan Brown has all the tools to become a traditional leadoff hitter
Welcome to Meet The Baby Blue Jays, a series in which I'll profile a handful of lesser-known young prospects in the Blue Jays' system.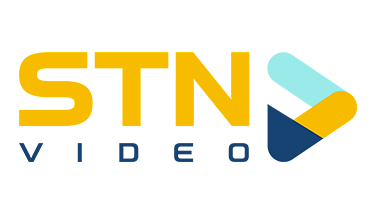 When the Blue Jays selected the Dasan Brown in the third round of the 2019 MLB June Amateur Draft, they knew they were getting a player with a ton of upside and plenty of room to round out his game.
Brown's power isn't anything to write home about, but his contact-first approach combined with his natural speed on the base paths and ability to read balls right off the bat while on defence makes him an extremely intriguing prospect.
"I didn't work on getting fast, it was a natural thing for me,"
Brown said last April
. "But I did run track in high school and learned the proper running form, so that helped my speed. Right now I do a lot of leg work — keeping mobility in my legs is the biggest thing for me because when you're not playing as much and you're putting on more weight, the muscle can add tightness to your body. So I'm working on staying loose and not overworking, but making sure I'm doing the right work."
The speedy center fielder appeared in 14 games as a 17-year-old in the Gulf Coast League and managed to swipe six bases in the process. His batting average wasn't great at .222, but at such a young age — roughly two and a half years younger than is typical for the GCL — he's only going to improve.
He seems to struggle at times hitting high fastballs, but with a good hitting coach and more experience facing pitchers at the professional level, this is something he will get better at. From a mechanical standpoint, Brown is exceptional at making quick adjustments to make contact with offspeed pitches.
This is a breaking ball quickly headed for below the zone, but Brown goes out and gets it, looping the ball into left field. It's not pretty, but it's exactly what you want to see from a young, contact-first hitter.
Not only that, but — as is especially common with younger players — when a batter needs to adjust for offspeed, they may tend to drop their hands early, and almost come around the ball, rather than attack it on a downward plane, drastically decreasing their bat speed. Brown shows excellent maturity in the box by being able to keep his hands in tight and get the knob of the bat down before following through with this swing.
Brown's speed out of the box gives him a legitimate shot to beat out ground balls if the defence isn't on their toes, and this is something the Jays really haven't had in their lineup for a long time.
"I would like to see Dasan continuing to build off his success from last year, where he was able to capitalize on his game-changing speed and impact the game on the bases and on defence,"
said Kory Lafreniere
, manager of amateur scouting for the Blue Jays and Brown's signing scout. "He has a chance to be a multi-dimensional player, and honing those skills will put him in a position to be the player he can be."
Dasan Brown's upside
Named Toronto's top defensive outfield prospect by Baseball America, Brown has the ability to change the momentum of a game with his ability to get to balls most outfielders simply cannot.
If all goes well, the kid from Oakville, Ontario could bat leadoff and be a legitimate threat to move into scoring position every time he's on base. He'll steal a ton of bases and make an impact in different areas of the game while hitting for contact every time he's in the batter's box.
I'm not a big fan of player comparables, but Brown reminds me a lot of a young Ben Revere. Brown also has the upside to feature more power and a better glove than Revere did.
2021 Outlook
Given the fact there wasn't minor-league ball last season coupled with MLB shrinking the number of team affiliates, it's a bit difficult to project where Brown will play in 2021. Brown and a handful of other young prospects will head to the Blue Jays' complex in Dunedin and we'll likely see him play with the team's Low-A affiliate.