Meet the Sellers: Arizona Diamondbacks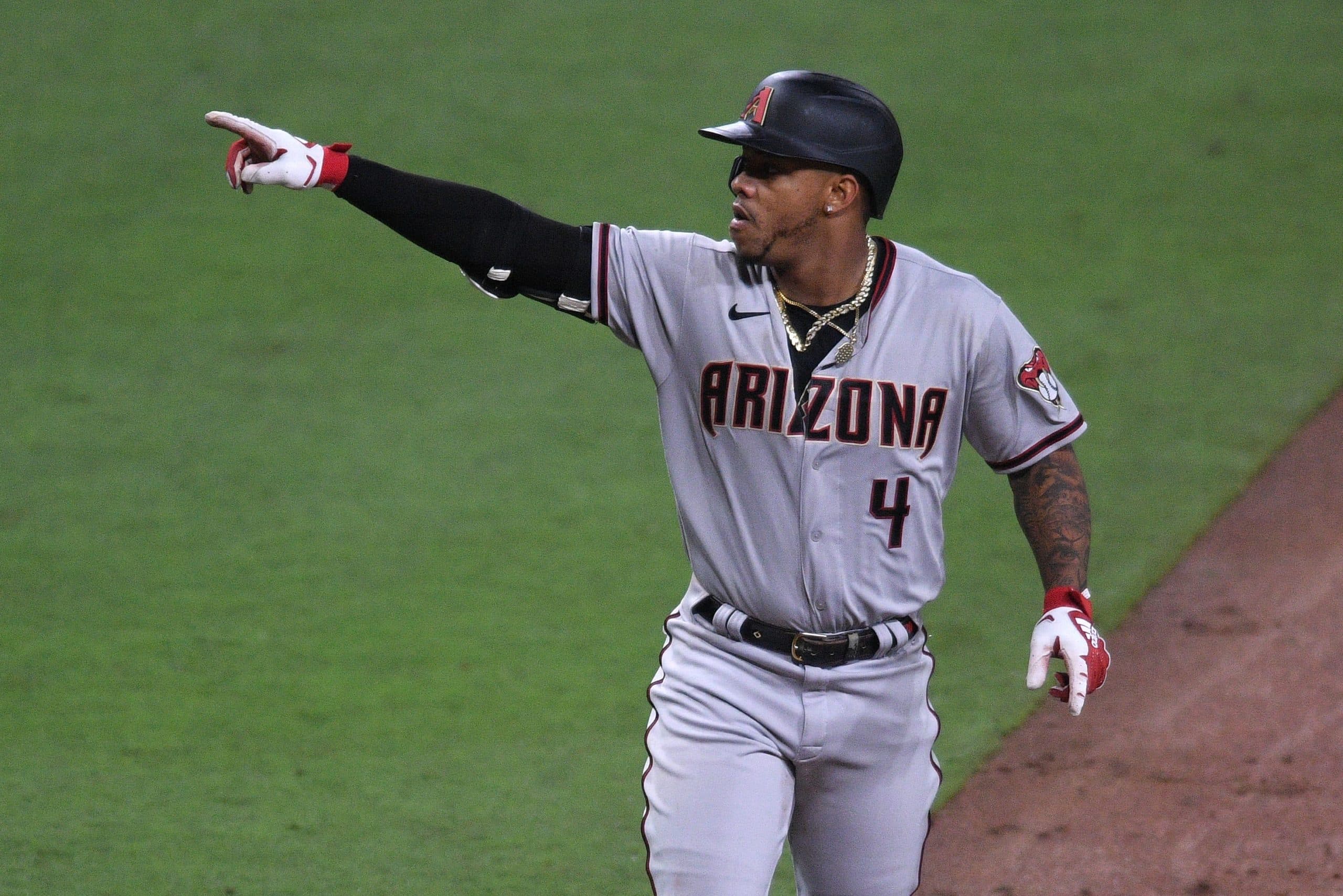 Over the course of May and June, the Arizona Diamondbacks have been one of the most putrid baseball teams in history. They had lost 23 straight games on the road at one point, an MLB all-time high. They finished the month of May with a record of 5-24. This also set a new MLB record for most losses in a calendar month. 
Despite the horrible record, the Diamondbacks have some effective pieces that would fit the Blue Jays' needs. One player being analyzed in this article has a bit of term and has been a star player in the past. Moreover, the Blue Jays have also recently expressed interest in investing in bullpen help and a left-handed bat. Well Blue Jays fans, how about a couple of switch hitters that have played more than one position in the past. As mentioned in previous articles, the value in versatility is important for Toronto, as it could help keep the current outfield unit stay healthy with DH time. 
Here are some players that fill the Blue Jays' needs…
Joakim Soria
Joakim Soria has had a tough season this year, however, he does have a lot of recent success in previous years. He is a rental, currently on a 1-year contract at $3.5M. Through 19 appearances this season, Soria has registered an abysmal ERA of 5.00. His adjusted ERA measured by FIP is 4.55, showing he has had a bit of poor luck. The increase in ERA is due to his climbing H/9, as he has allowed 19 hits through 18 innings. His strikeout numbers have decreased, leading to more hittable pitches for hard contact. This season his K/9 is down from 9.7 to 8.0. 
It is important to note that he had a very successful season last year. In 22.1 innings, he had a sparkling ERA of 2.82, with a stellar 2.97 FIP. His ERA was far lower last year with a higher BB/9, as he had a BB/9 of 4.0 last year versus 3.0 this season. This statistic is surprising considering his struggles this season compared to his success last season. 
The question with Soria for me is whether his struggles this season are more so due to being unlucky or due to his increasing age. Soria turned 37 years old in May, so his downfall this season could be in large part because of his age.
Eduardo Escobar
As I mentioned earlier, the Blue Jays are in the market for a left-handed bat. Eduardo Escobar not only hits left, but he hits right too. He is a rental like Joakim Soria, finishing off a 3-year contract worth $21M. He has been one of the most effective players on the DBacks, sporting a WAR of 1.3. Escobar has a slash of .242/.290/.466. His slugging percentage is solid, but his OBP could use some improvement. He does not take many walks, but only K's 22% of the time. He offers power as well, something the Blue Jays do not necessarily need, but it's a bonus. His most successful season came only two seasons ago, as he hit 35 home runs and drove in 118 RBIs while hitting .269. He also carried an OBP of .320 and an OPS of .831. He also led the NL with 10 triples that season, displaying lots of gap power.
Defensively, Eduardo Escobar is not exactly a gold glover this season. At third base, his primary position, he has a negative DRS, sitting at -2. He does play second base regularly as well, seeing more success. He has a DRS of 1 at the keystone in 2021. He has also played innings at shortstop this season, with experience in the outfield as well. His last game in the outfield was in 2017, but he has played 371.1 innings at third base this season and 218.1 innings at second base. 
The left-handed bat, to go along with his position versatility makes Eduardo Escobar an interesting trade asset.
Ketel Marte
Ketel Marte is a former NL All-Star with an extremely valuable contract. He is not eligible for free agency until the 2023 offseason and has a team option for the 23-24 season. He was signed to a 5-year contract worth $24M in 2018. Like Escobar, Marte is another switch hitter, creating a perfect match for the Blue Jays.
Offensively, Ketel Marte has been the best bat in Arizona since returning from injury. He is hitting .366 with an OBP of .415. Through only 36 games, he already has a WAR of 0.6. He has only struck out at a 14.3% clip, this season, which is surprisingly higher than last year. Last year he only had a K% of 10.8%. His BABIP last season was low compared to this season, which is probably my only worry. Has his batting average this season been elevated because of a skewed BABIP due to luck? This is a question the front office needs to examine more, however, in the past, he has regularly hit for a high average with a closer to even BABIP.
With regards to Marte's defence, he has played second base, shortstop, and outfield throughout his major league career (11.1 innings at third base). In his career, his best position statistically has been second base. He has a career 20 DRS at second, whereas he has a career DRS of -8 in the outfield. This is another case where Cavan Biggio could become the super-utility player. I truly believe this could be a match if Marcus Semien can move to third base for Marte. Semien is a good enough defender in my eyes to play third base, as he has always had a strong arm and good instincts. 
Realistically, even though Marte is not positionally the best fit on paper for the Blue Jays, I think he is an extraordinary talent that the Blue Jays should pounce on. He is potentially the most talented player on the market.
Recent articles from Eric Lightfoot