Meet the Sellers: Chicago Cubs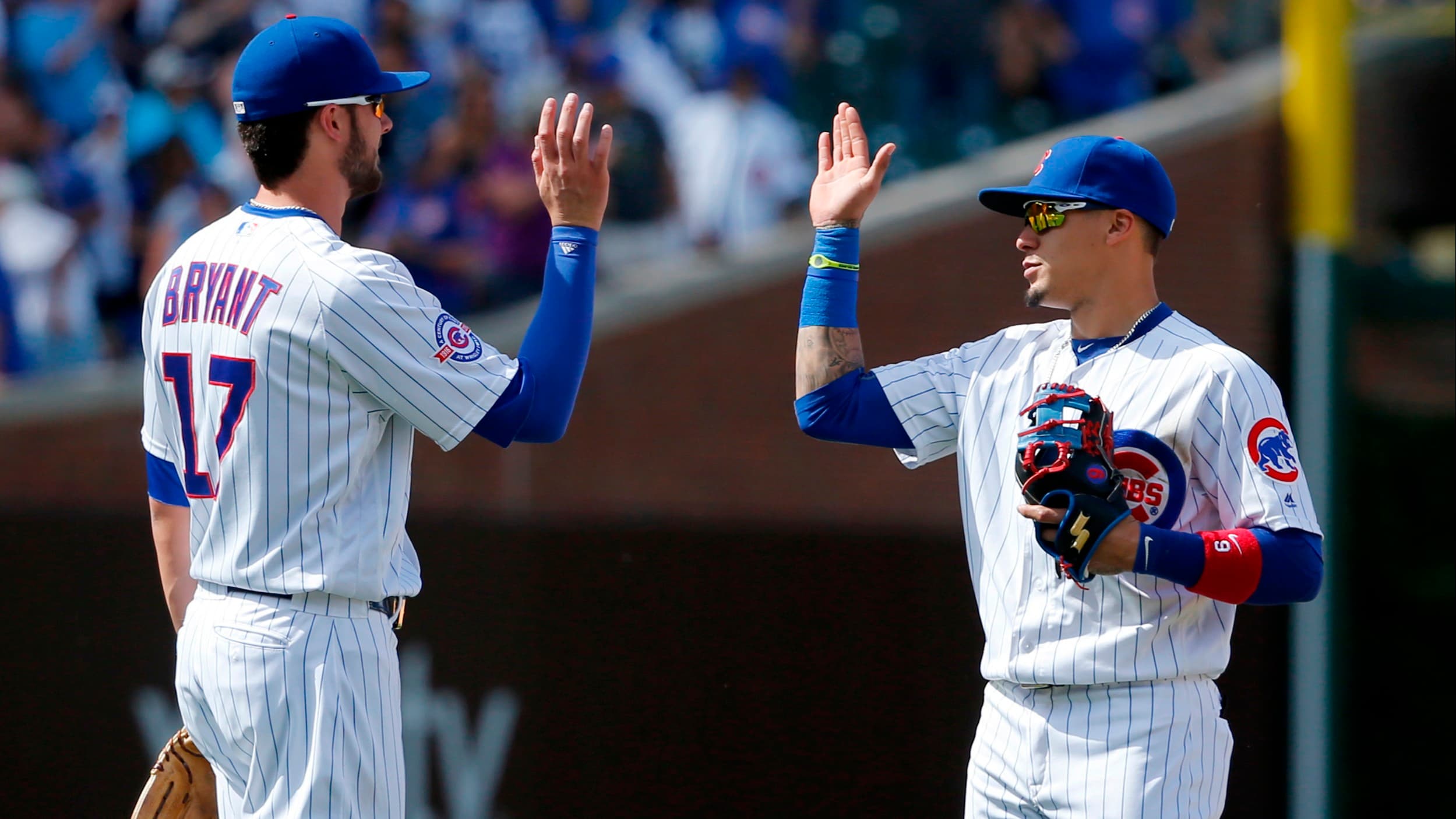 Photo credit:AP
The Cubs have slowly slid into a tie for third place in the NL Central with the St. Louis Cardinals. They hold a record of 43-45 after starting the season hot. They are 9.5 games back of the division-leading Brewers, who appear to have run away with the division.
The Cubs have a former NL MVP on the team, a stud closer, and a lefty reliever available, and I think the Blue Jays should have interest in all of them.  Honestly, I did not expect to have to write about the 2016 World Series Champions, as I thought they would win the NL Central coming into the season. Now that the Brew Crew are comfortably in first place, it does not make sense for the Cubs to hold onto expiring contracts, no matter the talent.
Here are some players that would fill the Blue Jays' needs…
Kris Bryant
Let's start off with a bang. Kris Bryant, the former NL MVP (2016) should be available due in part to his contract. The former second overall pick is slated to become a free agent at the season's end. He is on a 1-year deal worth $19.5M. 
Kris Bryant has had a revelation this season in comparison to his last. Last year, he hit an abysmal .206 while only playing in 34 games due to injury. His OBP was a career-worst .293, while only slugging .351. This season, he's hitting .268, has an OBP of .349, and is slugging .498. He is also performing at an above-average level despite the team's recent struggles, as seen by his 1.9 WAR. He was also named to the NL All-star team. Although his batting average is higher than league average, his BABIP sits at .314, well below his career average of .336. This sounds like bad luck strictly because his hard-hit percentage is up from 2018 and 2019, where his BABIP was .331 and .342. His hard-hit rate this season is 38.6%, which tells me he is hitting the ball hard but often directly at people.
Kris Bryant can play third base, as well as the outfield. He has seen time at all three outfield positions this season. That versatility could be a great pairing with Cavan Biggio, as both players can rotate those positions depending on who needs a day off. Based on the eye test, Bryant appears comfortable at all of those positions, however advanced statistics are a little less friendly. For his career at third base, he has a -4 DRS, specifically a -2 this season. In the outfield, he has a career DRS of 5, which is good, but this season it sits at -1. The fact that Bryant is comfortable playing 4 positions though should interest the Blue Jays, as it will allow a player like George Springer to DH more often.
Andrew Chafin
Late-inning left-handed pitching is the help I think the Blue Jays need most. Andrew Chafin is set to become a free agent at the end of the season. He was signed to a friendly 1-year deal worth $2.75M.
Chafin has been elite this season, handling opponents to a tune of a 1.43 ERA and 2.67 FIP. He has done this through 39 appearances, and 37.2 innings, proving his sustainability. The success comes from limiting home runs, as he has only yielded one all season long. He also limits baserunners, evident through his 2.4 BB/9. Additionally, he only surrenders 4.3 H/9, which amounts to only 18 hits all season. 
The one statistic that has gone down this season is his K/9. It sits at 8.1, however, the decline in that area does not concern me. He is generating a lot of soft contact, proven by his low H/9. He does not need to be striking out every batter to be an effective late-inning lefty.
Craig Kimbrel
Craig Kimbrel has arguably been a top 3 reliever in all of baseball this season. He will be a free agent at the end of the season, finishing a 3-year contract worth $43M. Craig Kimbrel has a ton of previous success. He is a former Rookie of the Year, 2018 World Series Champion, Rolaids Reliever of the Year, Hoffman NL Reliever of the Year and Rivera AL Reliever of the Year. He is also an 8-time All-star, including this season.
Through 31.2 innings this season, Kimbrel has an immaculate 0.57 ERA, supported by a FIP of 1.12. This is because of a career-low 2.8 BB/9, and 3.1 H/9. He has also only allowed one home run. Furthermore, Kimbrel has recorded 20 saves this season, pitching when the game is on the line. If he is traded to a contender, I think he has a chance at coming close to matching his career-high in saves. That happened in 2013, when he saved 50 games for the Atlanta Braves. Craig Kimbrel is known for his high velocity, which has often led to a higher hard-hit percentage, but this season it is at the lowest it has been since 2015. Balls in play have been hit-hard 34%, which is why has BABIP against is only .192. His low BABIP against could be luck, but the fact that he is giving up less hard contact signals to me that he has just been dominant.
In a dream scenario, I would love for the Blue Jays to acquire Bryant and Chafin/Kimbrel in a package, but the asking price will be ridiculously high. I try to analyze an aspect of each player's game that could be improved; however, I cannot pinpoint anything for Chafin and Kimbrel. Both these arms have been absolute studs this season, and I do not blame the Cubs for over asking.
Recent articles from Eric Lightfoot