Meet the Sellers: Detroit Tigers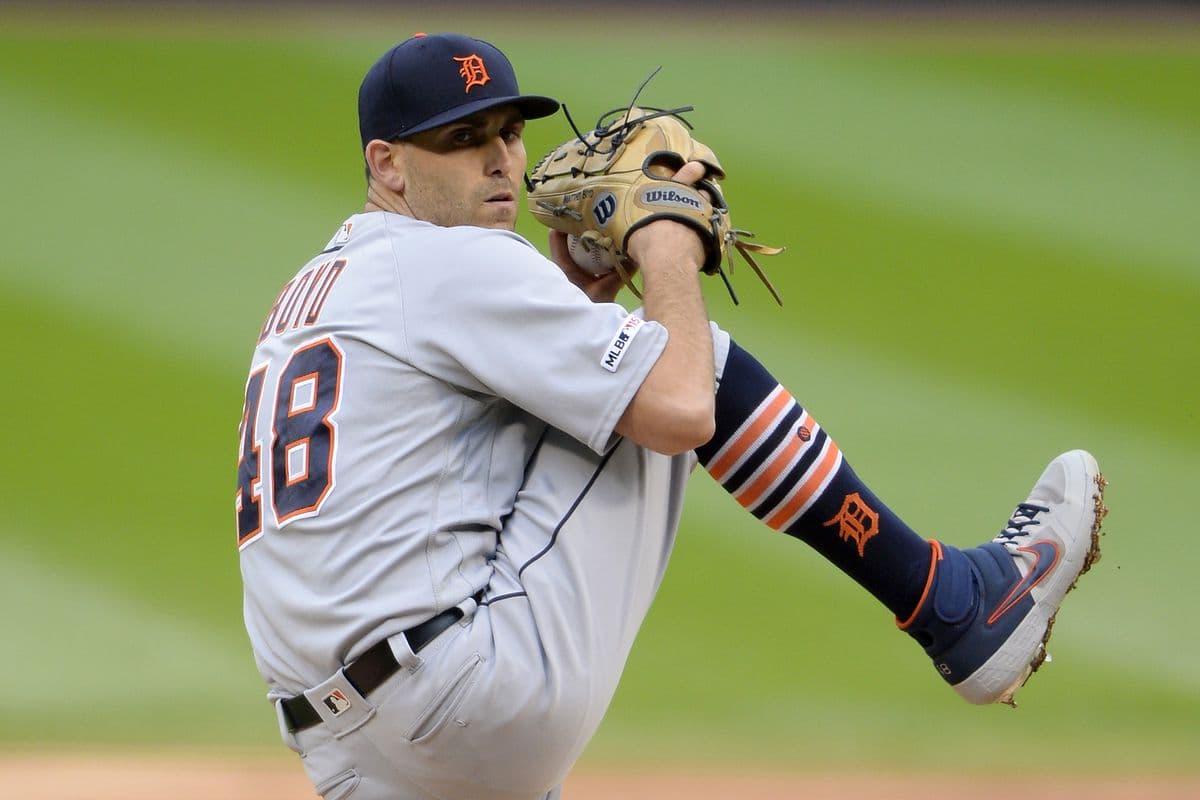 The Detroit Tigers are a sub .500 team again this season.
In 2019, the Tigers were an abysmal 47-114 on the season, and struggled again last year, finishing 23-35. The Tigers have improved subtly this season, but still hold a record of 38-46.
Surprisingly, they have been better than the Kansas City Royals (future article) and the Minnesota Twins. The Tigers are currently in a great spot, as they have the second-best
 farm system in baseball according to MLB.com. A few trade deadline deals could help improve an already loaded organization.
The three players I envision being available and worth trading for are all arms. One is a former Blue Jay, and the other two have been valuable bullpen arms this season. As mentioned in previous articles, the Jays still need bullpen help and starting pitching help if want to take the next step. There is no such thing as too many arms. Acquiring a legitimate starting pitcher could help shift Ross Stripling (who has been great) back to the bullpen where he has thrived in the past with the Los Angeles Dodgers. Doing such would help the Blue Jays' bullpen even more.
Here are some players that would fill the Blue Jays' needs…
Matthew Boyd
As some of you probably remember, Boyd was once a promising Blue Jays prospect before 2015 and made starts with the team that year before being traded to Detroit. Boyd was one of the players traded for David Price amid a Blue Jays' playoff push. Fast forward six long years later, and the roles look to be reversed. The Blue Jays want to make the playoffs this year, and Boyd is likely on the block.
With regards to Boyd's contract, it's a favourable one. He does not hit free agency until 2023 and is arbitration-eligible at the season's end. His current contract is a one-year deal worth $6.5M. He is currently on the 10-day IL with a triceps injury and is expected to be back sometime after the All-star break.
On the season, Boyd has posted some very respectable numbers. After 13 starts and 70.2 innings pitched, Boyd has an ERA of 3.44 and FIP of 3.74. This is exponentially better than last season, where he had an ERA of 6.71. The main reason for his improvements is his new knack for limiting the homerun ball. Last season, he led the majors with 15 home runs allowed, compared to only 6 so far this season. He is also limiting baserunners at a higher clip this season thanks to a lowered BB/9. Last season he walked 3.3 batters per 9 compared to 2.4 this season. Additionally, Boyd has put up a very respectable WAR of 1.7, proving he is not the reason they lose a lot of games. 
One statistic that caught my eye was his reduced K/9. Last season, his K/9 was 9.0, whereas this season it is 7.1. Although this may be concerning, he is pitching more aggressively and generating softer contact leading to less K/9 but also fewer walks and home runs. 
Since Boyd is under contract for another year, and he has shown large improvements, expect the Tigers to ask for a lot. Boyd is still only 30 years old and offers a lot of upside in today's market.
Michael Fulmer
Just like Boyd, Michael Fulmer is also situated on the 10-day IL. He is travelling to Florida to rehab from a neck injury and stopped in Dallas to meet with Dr. Keith Meister. He is the head physician for the Texas Rangers and performed Tommy John surgery for Fulmer in 2019. The Tigers still have not gotten any news on the second opinion. Although he is injured and details are not yet released, Fulmer would be a great addition if he is not injured long-term.
Yet again, just like Boyd, Fulmer does not become a free agent until 2023 and is arbitration-eligible this offseason. He is signed to a 1-year deal worth $3.1M. Not only is the contract valuable, but he is also a former first-round pick and is only 28 years old. He broke into the majors as a starting pitcher but has since transitioned to the bullpen due to injury history, with the occasional spot start here or there. 
Through 25 appearances this season, including 4 starts, Fulmer has an ERA of 4.05 and an even FIP of 4.06. Compared to last season, it's hard to imagine someone turning it around so much. Last season his ERA was 8.78 through 27.2 innings. The main reason for the improvement is his increased K/9 and decreased BB/9. Last season, his K/9 was 6.5 versus 9.5 this season, and his BB/9 is down from 3.9 to 2.5. The improvements are likely due in part to his shift to the bullpen, as he started all 10 of his appearances last season. Moreover, he has also limited the homerun ball since moving to the pen, as he's surrendered only 6 home runs in 40 innings compared to 8 last year. 
Since he is relatively young, has first-round pedigree and has successfully shifted to the bullpen, Fulmer should be a solid low-risk, high-reward trade target for the Blue Jays.
Jose Cisnero
Although Cisnero is an older relief pitcher (32), he should be the number one target from the Detroit Tigers. His arm has not been taxed at the major league level nearly as much as most, as he was not in the league between 2015 and 2018 after starting his career with the Houston Astros. He only has 149.2 innings pitched in the majors for his career.
Cisnero is under contract until 2024, making him an even better bullpen arm to acquire. He is arbitration-eligible this offseason and will likely make more than his current 1-year contract worth $970K.
Cisnero has pitched to a sparkling 2.72 ERA this season, supported by his FIP of 2.96. You could argue he was even better last season, as he had an ERA of 3.03, but a FIP of 2.65. He is a late-inning reliever for Detroit, racking up an electric 10.9 K/9 and a respectable 3.2 BB/9. He also does not give up many home runs, surrendering only one last season (29.2 innings) and three this season. Cisnero is known for striking out lots of batters and limiting hard contact. 
Through these articles, I like to identify an area that needs to be improved for most players, and honestly, I am having a hard time doing that with Cisnero. His peripherals make him such an asset, and I think the Jays need to make a phone call to the Tigers right now. The only question mark is likely his limited major league experience. In an ideal world, acquiring him with Boyd would add so much value to this Blue Jays team, however, the asking price for the two of them together would be extreme.
All statistics found on Baseball Reference.
Recent articles from Eric Lightfoot