Meet the Sellers: Identifying the Blue Jays' needs heading into the trade deadline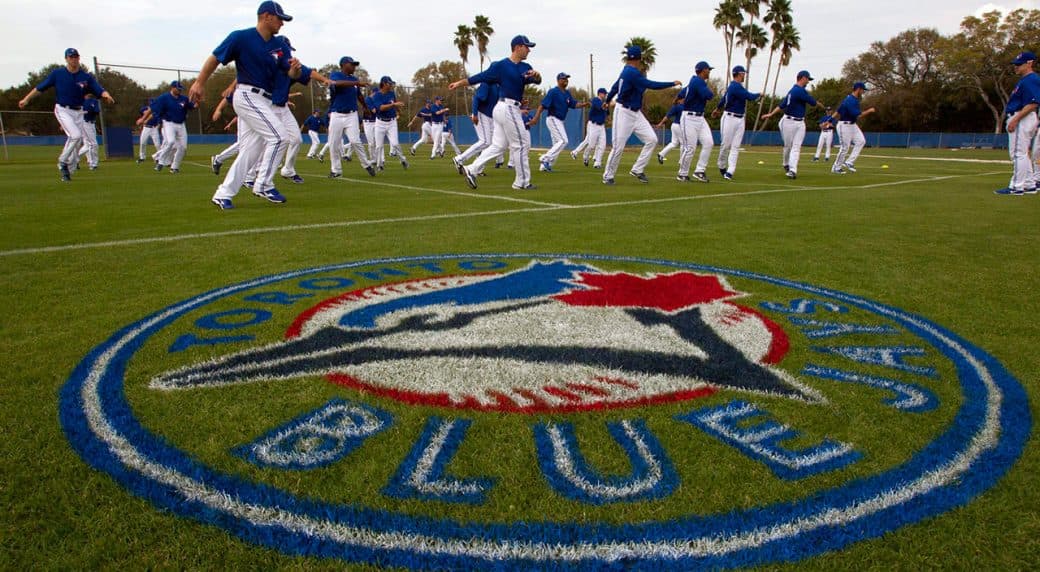 The trade deadline may be a few months away, but it's never too early to speculate on what the Blue Jays may need.
In this article, we'll identify the needs of the Toronto Blue Jays, to which I see three. This is basically an interlude to the annual "Meet the Sellers", where I discuss three players from a team that won't make the playoffs.
We won't look at any particular player in this article, but rather what the Blue Jays could be looking for when August 1st rolls around.
A fourth outfielder that mashes left-handed pitching:
The Blue Jays 26th man has had exactly 13 plate appearances in 43 games so far in 2023. Nathan Lukes has spent the most amount of time as the fourth outfielder,but has only had 7 of those plate appearances (with Jordan Luplow getting the other 6).
This was a big need heading into the 2023 season, but has diminished quite a bit due to Daulton Varsho and Kevin Kiermaier hitting left-handed pitching solidly.
In 32 plate appearances against lefties, Varsho is slashing .250/.313/.286 (compared .209/.290/.403 in 145 plate appearances against righties). While he's sacrificed power, he actually has a higher batting average. With plus defense, you can accept his 69 wRC+ against the lefties.
Kiermaier, who has a 153 wRC+ early in the season, is slashing .280/.333/.320 with no homers against left-handed pitching in 28 plate appearances. This compares to a .341/.402/.580 slash line against right-handed pitching. In terms of wRC+, that's 86 against lefties and 171 against righties
Still, having a 26th man who can hit left-handed pitching and who is a natural outfielder could be of use. It would also allow Whit Merrifield to strictly play second base for the remainder of the season.
Internally, options are limited. Otto López has struggled to start his season, only slashing .197/.248/.248 with no homers in 125 plate appearances. While there is plenty of time to turn it around, as he had a similar start to his 2022 season, he may not be the answer at the moment.
Get Bullpen help:
The Blue Jays bullpen is necessarily bad, but it definitely could use some upgrades, as is with every pen in the league.
Newcomers Jay Jackson (3 ERA and 8.30 FIP in 3 innings pitched ) and Nate Pearson (2.11 ERA, 4.19 FIP in eight innings pitched) have helped the bullpen when a few relievers have gone down. 
Adam Cimber (4.50 ERA and a 7.50 FIP in 10 innings pitched) and Zach Pop (6.59 ERA and 6.38 FIP in 13.2 innings pitched) have both spent time on the injured list, with the former progressing well.
Anthony Bass (6.23 ERA and a 4.61 FIP in 13 innings pitched),
Yimi García (4.66 ERA and a 4.44 FIP in 19.1 innings pitched), and Trevor Richards (4.50 ERA and a 3.93 FIP in 16 innings pitched) have been okay to not so great in their low leverage or medium leverage outings.
With that being said, guys like Jordan Romano (3 ERA and a 2.64 ERA in 18 innings pitched), Erik Swanson (2.11 ERA and a 4.19 FIP in 21.1 innings pitched), and Tim Mayza (1.23 ERA and a 1.74 FIP in 14.2 innings pitched) have been absolute nails when needed.
With that being said, players such as Pop, Jackson, and Pearson have options, while guys like Bass or Richards could be DFA'ed for a higher leverage reliever.
Chad Green and perhaps Hyun Jin Ryu could return sometime during the summer, but both pitchers are over thirty and coming off Tommy John surgery. It's no guarantee that they return to their pre-injury selves.
A sixth starter:
If you had told me coming into the season that Alek Manoah would find himself as the fifth starter a quarter of the way through the season, I'd of told you that you were nuts. Below is a table of the five starters' ERA, FIP, innings pitched, strikeout rate, and walk rate (as of May 18th).
| | | | | | |
| --- | --- | --- | --- | --- | --- |
| Name | Innings Pitched | Earned Run Average | Fielding Independent Pitching | K% | BB% |
| Kevin Gausman | 55 | 3.27 | 2.41 | 34.7 | 4.1 |
| José Berríos | 46 | 4.70 | 3.59 | 22.8 | 5.7 |
| Chris Bassitt | 56 | 3.05 | 4.54 | 21.3 | 10.2 |
| Yusei Kikuchi | 41.2 | 3.89 | 5.46 | 22.9 | 4.6 |
| Alek Manoah | 45 | 5.40 | 6.46 | 16.4 | 15 |
If we're just looking to upgrade the rotation, it's nearly impossible. The only pitcher above who is pitching poorly is Alek Manoah. While some may not have the greatest ERA (such as José Berríos), he's still doing well in terms of FIP.
Not just that, but they also can't really remove anyone from the bullpen, as all but Alek Manoah cannot be optioned (minus Yusei Kikuchi, who has to give permission to be optioned.)
However, if a pitcher in the rotation goes down with an injury, who do the Jays have to rely on in the minor leagues?
As it stands, the Bisons have used three full-time starters, and two pitchers who could spot start if needed.
Casey Lawrence
has pitched 37 innings, owning a 5.84 ERa and a 5.58 FIP in that time. His 25.3 K% is the highest he's ever had, while his 5.6 BB% is on the low side. While he has major league experience, he is not on the 40-man roster, meaning that someone would have to be designated for assignment.
Zach Thompson
is on the 40-man roster, but has struggled quite a bit with the Triple-A Buffalo Bisons. In 32.1 innings pitched, he has a 7.79 ERA and 6.75 FIP, along with a 15.1 K% and an 8.6 BB%. If a starting pitcher in the Blue Jays rotation goes down with an injury, Thompson may make the most sense as he's on the 40-man roster, but he isn't the best option.
Drew Hutchison
making his return to the Blue Jays roster after 7 years away would be pretty cool. Like with the two relievers I mentioned, Hutchison has struggled to start the 2023 season. He has a 6.48 ERA and a 5.07 FIP in 25 innings pitched. Moreover, he has a higher BB% (19.3%) than K% (17.6%), which is less than ideal. Like Lawrence, he is not on the 40-man roster.
Mitch White
is on a rehab assignment, and it hasn't quite gone well. In his 9.2 innings pitched, he has a 7.45 ERA and a 7.09 FIP. His 14.6 BB% is a bit of a worry, while his 18.8 K% isn't great. The time on his rehab assignment is running out, so he'll have one more start before a decision has to be made. White is out of options as well, meaning that he
has
to be added to the 26-man roster or be designated for assignment. White will more than likely pitch out of the bullpen when his rehab assignment ends, but expect him to get a few spot starts if need be.
Yosver Zulueta
is the only prospect out of the five. So far in 18.2 innings pitched, he's rocking a 3.86 ERA and a 5.18 FIP. The 25-year-old's 22.2 K% has dropped significantly since last season, while his BB% of 18.8% remains worrisome. His last two outings have been in relief, which tells me that the Jays may be looking to move him to more of a bulk role out of the bullpen.
Now. this doesn't mention guys like Bowden Francis and Ricky Tiedemann. However, both are injured, and the 20-year-old Tiedemann may be a year or two away from starting in the big leagues.
With all this being said, the Jays have a few areas that they could improve heading into the trade deadline.
Meet the Sellers returns:
For the third season in a row, Meet the Sellers has returned to Blue Jays Nation. This series focuses on several teams across Major League Baseball who have very little shot at the playoffs and we look at which players the Blue Jays could be into.
Last season, we covered both Anthony Bass and Whit Merrifield, both of whom eventually became Blue Jays. Hopefully, we can nail a few more in the 2023 edition!
As always, you can follow me on Twitter and Instagram @Brennan_L_D.
---