Minnesota Twins end 18-game playoff winless skid with win over Blue Jays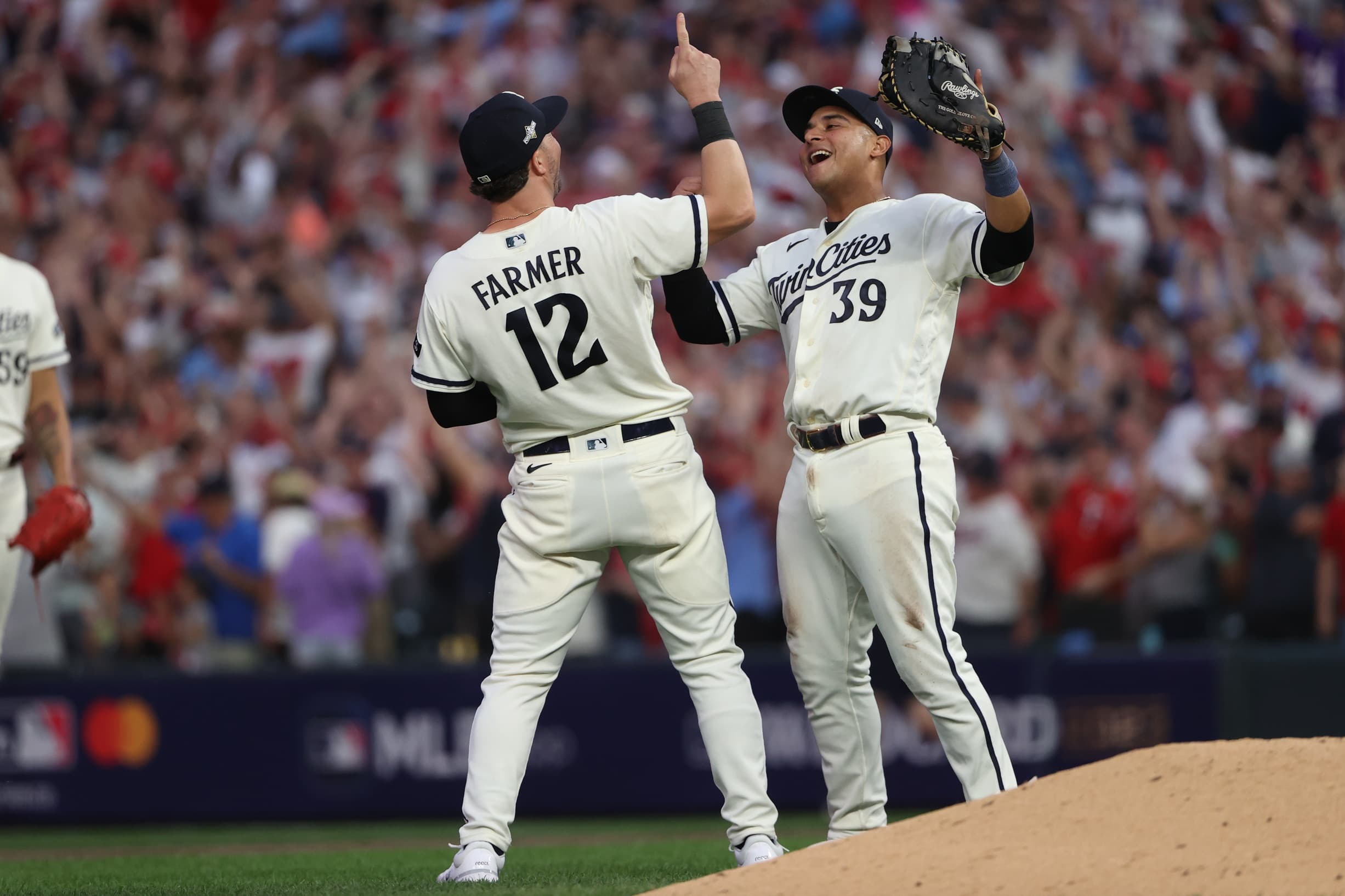 Photo credit:© Jesse Johnson-USA TODAY Sports
Need help getting out of a historic losing streak? Just call the 2023 Toronto Blue Jays.
The Minnesota Twins won a playoff game for the first time since 2004 on Tuesday afternoon after beating the Blue Jays by a score of 3-1, ending a drought that spanned 18 games and seven different series.
The last time they won a playoff game
was on October 5, 2004 in the American League Division Series against the New York Yankees. Cy Young winner Johan Santana led the Twins to a 2-0 win but the Yankees went on to win the next three games and won the series.
After that, they were swept by the Oakland A's in the 2006 ALDS, they were swept by the Yankees in back-to-back years in 2009 and 2010, New York beat them in the Wild Card game in 2017, the Yankees swept them again in 2019, and the Astros swept them in the Wild Card round in 2020.
The losing streak spanned the entire careers of Twins stars Justin Morneau and Joe Mauer, who were both rookies on the 2004 team. Morneau suited up for the Game 1 win over New York but Mauer played 10 playoff games for the Twins over 15 seasons with the club and lost all of them.
"We've had three managers now be a part of this streak, and how many dozens of players?"

a Twins fan told MLB.com on Monday

. "Probably hundreds of players, and they're not necessarily the ones who, like, were the streak when they added on their couple of games to it. But it really is a streak of the fans who have been here for closing in on two full decades of it."
The Blue Jays themselves are now on a notable playoff losing streak. Since dropping Game 5 of the American League Championship Series against Cleveland in 2016, the Blue Jays have been swept in three-game Wild Card round twice, first by the Tampa Bay Rays in 2020 and then by the Seattle Mariners in 2022. This loss to the Twins pushes Toronto's skid to six games.
---