Minor League Rosters: Notes and Observations
So, after an irrationally-edge-of-our-seats-wait (I mean, this literally happens EVERY year) the Blue Jays' various affiliates dropped their "tentative" Opening Day rosters on Monday and, as you might expect, not a few of us will find it necessary to weigh in. Myself of course included.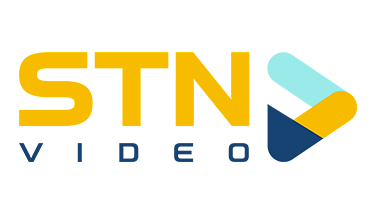 The Jays, helpfully, published a nice set of graphics with all the rosters for our perusal and commentary. Let's start at the top: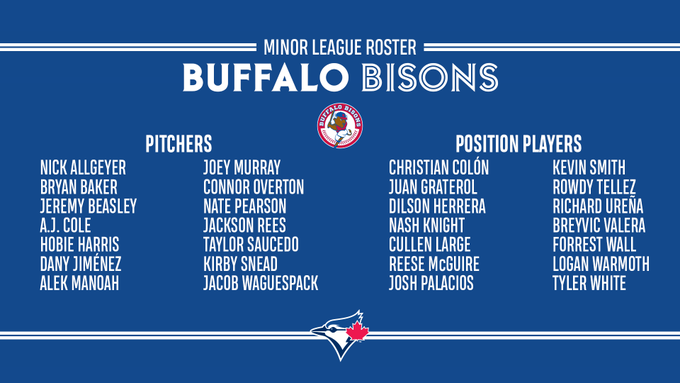 It's also been noted by the beat guys that the early rotation goes Pearson, Allgeyer, Manoah, Zuech, Waguespack. Which, as you can see, Zuech isn't on the graphic but it was reported days ago that he'll be assigned to this team. The other thing that jumped out at me was that Joey Murray was initially listed as a member of the bullpen. When questioned about this Manager
Casey Candele spoke
of the need to stretch him out. He used the terminology of "he will be joining us in a week or two" which implies things we can't know about but my entirely ill-informed guess is that maybe he was riding the taxi squad (the Jays have been unhelpful about letting us know who made up that group) but it could be an injury, covid, or some other concern. In any case, by the time he joins the team they hope Pearson will have re-joined the Jays opening a spot for him. But, counterpoint, Anthony Kay will likely be back on this team by then too.
Eventually, Patrick Murphy and Thomas Hatch may recover enough to be activated and at that point, things might get crowded. I can't move on from speaking of the starters without acknowledging the one guy here that many readers might not be familiar with…
Nick Allgeyer. The lefty had an above-average, but not eye-popping line over 118.1 IP at High A in 2019, but a closer look reveals something interesting. For some reason he went off the rails a bit in early July, giving up 18 ER in 13.1 IP over three consecutive games. Without those three starts, his season ERA drops from 3.95 to 2.91. Don't sleep on him. Among relievers, the man to watch is Jackson Rees who was one of the last cuts from major league camp in March.
As for the position player roster, Rowdy is here trying to get his groove back, and SS Kevin Smith has some value-rebuilding to do as well. Cullen Large is a good hitter with a bad injury history, and the other thing that jumps out at you (not on this graphic but the official roster) is that former first-rounder Logan Warmoth was listed with the outfielders (so was Breyvic Valera). Candele fielded a question about him and talked about him playing on the infield so the utility player plan seems to still be a thing. Interestingly, Richard Urena and Nash Knight were not on the initially released roster but they appear here, perhaps a sign of the early season fluidity of these things. Another factor, particularly at this level, is the seldom mentioned taxi squad. Candele mentioned that Jonathan Davis was with the Jays in Oakland as part of the taxi group, even though he's technically a member of this roster. No doubt there will be an unusual sort of movement here all season (for example, when Travis Bergen presumably gets demoted at some point, he'll probably stay with the team as taxi rather than joining the Bisons). Also, everyone's new favorite, OF Josh Palacios will be here to start.
One other aspect of these rosters worth noting is who's NOT here. Besides the injuries that have been reported, the absent name that jumped out at me is RP Jackson McClelland. I can't find any reporting relating to him, but he was a somewhat more than middling prospect with a big fastball and not as much control as you'd like. Another unassigned reliever from 2019 is Graham Spraker who was nominally listed on the Bisons placeholder roster over the last year. Infielder Johnny Aiello is another name on none of the rosters.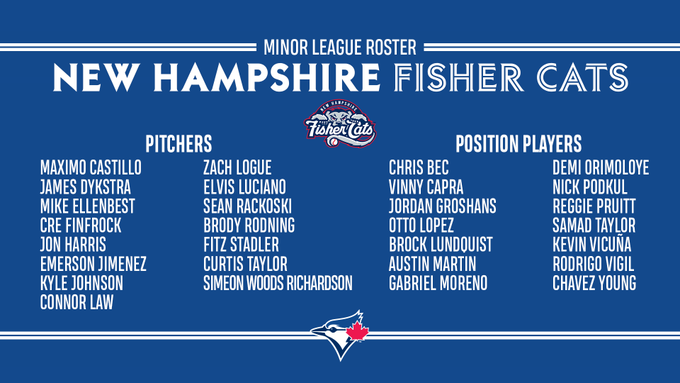 People are already talking up this team as one of the more exciting teams of this era of Jays prospect watching, understandable when there are four top 10 prospects (three of those from the top five) coming into the season on this roster. Among pitchers, of course, all eyes will be on Simeon Woods Richardson as the rest of the staff has less star power, but it's worth noticing Elvis Luciano is here, both Zach Logue and Maximo Castillo have solid track records which may or may not persist, and a few of the relievers are worth watching. Finfrock had an impressive 2019 at Lansing, Rodning has apparently seen a jump in velocity that has caught the team's eye.
Beat reporters have talked to decision-makers about having top-tier shortstops Jordan Groshans and Austin Martin on the same roster. Apparently, the plan is for them to split the SS starts, and Groshans will work at third (as widely predicted) when Martin's at short, while Martin moves to CF when it's Groshan's turn. This has been my hunch in terms of his long-term position with the team (assuming some future date when Springer is best served to slide back over to RF). Either player could have a hot first half and force their way up the ladder.
The other top 10 guy here, of course, is 21-year-old catching phenom Gabby Moreno. The growing question of whether Danny Jansen loses his starting job at some point to Alejandro Kirk (when he recovers) is one thing, but there's a better than even chance that by 2023 the combo will be Moreno/Kirk and Jansen will be elsewhere. Otto Lopez is also in the top 20 prospects, he's a utility infielder with a solid bat if you haven't heard of him, probably best at 2B. Center fielder Chavez Young has been well regarded but needs to rebuild his momentum. Second baseman Samad Taylor is similarly situated but he's hit even more poorly lately. A more trivial question is – who's going to get most of the reps at 1B? No one on this team has a history at the position.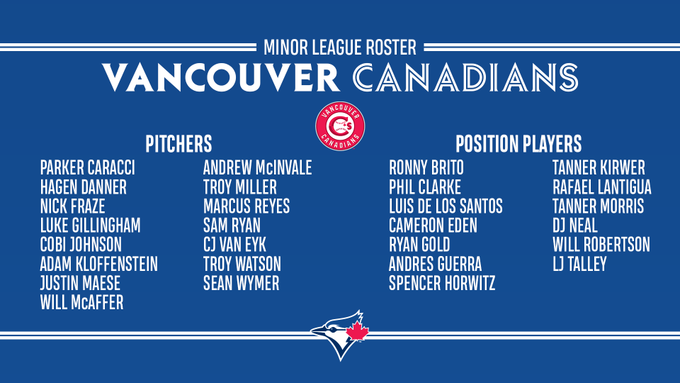 Keeping the pattern of touching on the starting rotation first, two starters here are in MLB Pipeline's Top 10, #9 Adam Kloffenstein and #10 CJ Van Eck. They are the ones to watch in an otherwise pedestrian rotation. Though I confess that I'll be watching Justin Maese to see if he can claw back from a string of serious injuries. In the bullpen, take a look at Navy man Luke Gillingham who was aces in 2019, and former catcher (though he was drafted as a  two-way player and most reports had him a more promising pitcher even then) Hagen Danner. I say bullpen guardedly about him, I have no info whether he'll pitch in relief or the rotation.
On the other side of the roster, there's not as much to be excited about as we've seen elsewhere, but OF Will Robertson is a top 30 prospect and catcher Phillip Clarke gets some buzz as a sleeper prospect.
Worth noticing the guy who's not mentioned. The implication was that a recovered Eric Pardinho would be assigned here, but he's not game ready yet and appears on none of these rosters.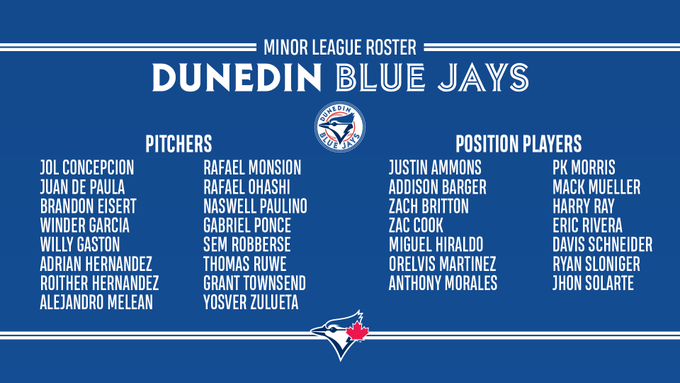 And here's where the madness ensues. See those pitchers? Fully 12 of those 16 names were used as starters in half or more of their appearances in 2019 (except Paulino who started five of his 12 appearances) or are presumptive starters in this, their first season (Zulueta). More than that, since piggybacking was heavily employed on the former short-season teams, all of them who pitched in 2019, save one, averaged at least 3 IP per appearance so even the games that were not starts, effectively were. This creates a significant conundrum when predicting a rotation, and it seems pretty likely that more piggyback outings will occur.
I wouldn't be stunned if there were ten "starters" in this group, but let me try to rank them according to their likelihood of starting and status as a prospect:
Sem Robersse – a rising name in the system, still called a sleeper by some but moving out of that and into the daylight
Yosver Zuelueta – made some top 30 prospect lists in the last couple of months.
Joi Concepcion, Rafael Monison, Winder Garcia, Naswell Paulino, – Often get mentioned on very deep prospect lists, they had more statistical success than these next two guys…
Alehandro Melean, Rotheir Hernandez – very similar standing to the previous group, in terms of being mentioned as having potential, but didn't pitch well in 2019.
Willy Gaston, Grant Thownsand, Gabriel Ponce, Juan DePaula – Gaston signed out of Cuba and is old for the level, the next two are mid/late-round draft picks and the latter was a trade return in the Kevin Pillar deal. All but DePaula were pretty okay, but he got slapped around hard in 2019 after the trade.
Since everyone is doing six-game sets this year, I could see them running a six-man rotation to start, pending attrition and player movement, with these guys paired off.
Among the hitters, Orelvis Martinez and Miguel Hiraldo are both top 10 prospects, nominally both shortstops, but expect to see the latter get most of his starts at 2B or 3B. Note that Zach Britton, drafted in 2020, is moving back behind the plate where he began his college career, and the other catcher, Ryan Sloniger, hit well in 2019. Cook Ray and Mueller were signed after the shortened draft last year and will also be getting their first pro games.
Notable for who's not on this list – Leo Jimenez, a top 20 prospect and also a shortstop, was reported to be bound for this roster but is currently recovering from a hand injury per
Shi Davidi.
Promising acquisition from Tampa Bay (for Eric Sogard) Eddison Gonzalez still awaits his first game action in the organization, and 2020 draftees Nick Frasso and Trent Palmer are candidates to turn up on this team sooner rather than later. Another name in limbo is intriguing Luis Quinonis who impressed in short season in 2019 before drawing a drug suspension after the season ended. It's unclear how MLB will enforce suspensions given the lost season last year.
Finally, if you spend a lot of time with top prospect lists there are names you haven't seen on mentioned yet. Most notably top 20 shortstops (yes, they have a TON of SS prospects) Estevan Machado and Rikelvin DeCastro, Toronto local CF Dasan Brown, and recently signed Manuel Beltre. Brown probably joins the team at some point unless there's a health issue we don't know about. The others will likely spend the entire summer playing in the complex leagues, either the GCL or the Dominican. That basically accounts for the top 30+ prospects as the season opens (if you count "this guy doesn't appear on a roster but I mentioned him" as "accounted for"). Presumably in the first few weeks, there will be a fair amount of shuffling as the missing guys join a team and injuries/recoveries happen.
P.S. – don't expect to WATCH a lot of these guys on MiLB TV, the broadcast situation is . . . kind of a mess. But hey, at least they're playing, right?