Minor Leaguers deserve better pay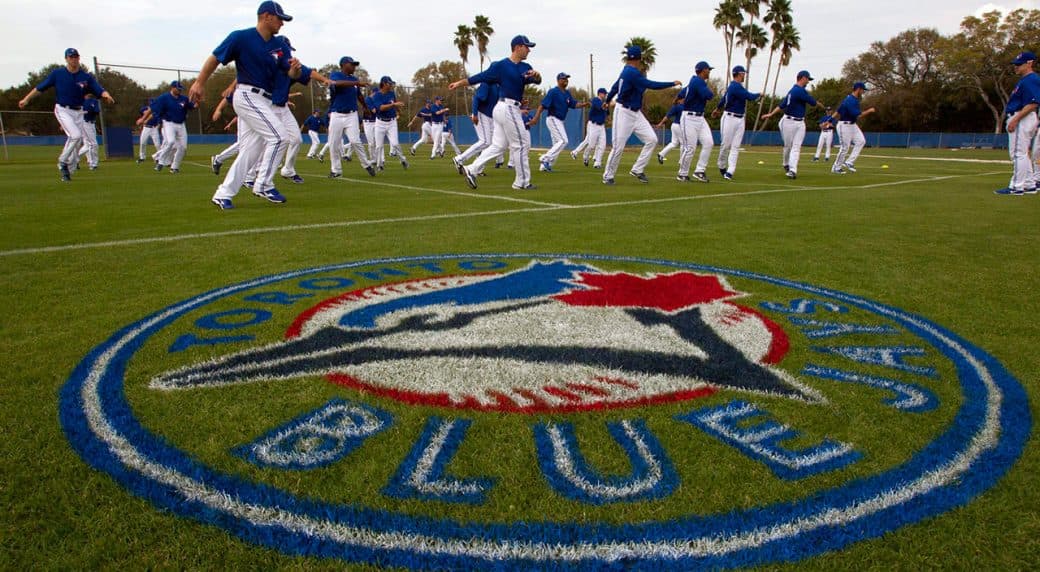 It's time for the Toronto Blue Jays to step up and pay their employees a living wage.
As a whole, every single MLB team should be paying their minor leaguers a living wage. Per Forbes
, all but one MLB team is valued at over one billion. The Miami Marlins are the only team valued at under one billion, however, they are still worth 990 million.
We all know the benefits for the minor leaguers as it's quite clear, but what this article will be focusing on is the benefits that the Jays would receive, both from the on-field product and the off-field product
Paying minor leaguers and their housing is affordable:
It's fair to say that Rogers and the Blue Jays would be able to pay all of their minor leaguers at least $3,000 a month and pay for their housing. Per each of the Jays minor league roster pages, I counted that they have around 220 minor leaguers in the system. If each player were to be paid $3,000 a month, that equates to 7,920,000 per annum. 
Granted, a Triple A player with MLB experience would not be making just 36,000 a year, but realistically, the Jays would spend no more than $15 million on minor league player salaries.
When it comes to housing, it becomes a bit more complicated as there are different locations, such as Dunedin, Vancouver, Manchester and Buffalo. So let's just use a conservative and liberal estimate. If a single room apartment to rent is $700 a month, that equates to $8,400 a year per minor leaguer, or $1,848,000 for every minor leaguer.
Paying $700 a month is hard to find, so for the liberal argument, let's say that rent is $2,000 a month for each minor leaguer. This would equate to 5,280,000. Adding While $20 million sounds like a lot, it's important to remember that the Blue Jays are valued at $1.7 billion in 2021, per Forbes.
In 2021, they had an operating income loss of ($56,000,000), however, this is due to their revenue being slashed by more than half in the years previous. Since the current front office took over, the Jays have had an operating income of around seven million in non-pandemic years, meaning that they have made a profit. It is also important to remember that except for 2016, the Jays fielded a non-competitive team, meaning that sellouts were few and far between.
As you likely know, the Jays are becoming a sustainable
™ contender, so expect gate revenues to be consistently high.
Less stress for minor leaguers:
I'm sure quite a few people in the past have lived paycheck to paycheck. Hell, I'm currently in the process of doing so as well. One thing I can tell you is that it isn't fun in the slightest.
Now, put yourself in the minor leaguer's shoes. A team obviously sees that you have the potential to play in the best baseball league in the world and all you have to do is reach said potential. However, you have to worry about paying rent and utilities while making less than minimum wage. 
Per a Sportsnet article,
  that came out just before the pandemic, MLB announced that they were raising minor league pay between 38% to 72%. The table below shows the breakdown for each level of the minor leagues. Thankfully, the Jays have already identified this as a problem and were proactive in raising the minor league pay all the way back in 2019, per CBSSports.
| | | | |
| --- | --- | --- | --- |
| Level | Before pay increase (per week) | After pay increase (per week) | Jays prospect pay raise (per week) (2019) |
| Rookie leagues | $290 | $400 | N/A |
| A class (Low and High A) | $290 | $500 | $600 |
| Double A | $350 | $600 | $625 |
| Triple A | $502 | $700 | $762.50 |
As you can see, some minor leaguers make below the minimum wage. Using the rookie league pay for example, we can see that as a full-time employee, they make $800 bi-weekly, around $1,600 a month BEFORE taxes. Using Zumper
, we can see the average rent for a one-bedroom apartment in Dunedin (where the FCL Jays play) is around $1,200. Meaning that they have around $400 to spend on other essentials, such as groceries, car insurance, gas, and other expenses.
As players progress through the minors, they will get paid more. However, the likelihood of getting to the main goal, the big leagues, is incredibly slim. If the Jays paid their minor leaguers and their expenses, it would help remove a major stress factor, allowing the young players in the system to flourish. Furthermore, players will not have to work a second job, which so often happens.
A raise pay helps players find success outside of baseball:
Now, I've said a lot of good things about the Jays and how they sign players through this method. However, the International Free Agency (IFA) is an extremely exploitative method of signing teenagers.
Imagine being a teenager and getting signed to a signing bonus of around $25,000. You're in a totally new country and you're making less than $10 per hour to chase a dream which probably won't become a reality. For some top prospects currently in the Jays system, this has happened. 
With that being said, it's a sad truth that many of the 208 minor leaguers in the Jays system will never reach the MLB. While a pay increase will increase the chances of those players reaching their full potential, making the MLB is only for the best of the best. As you probably know, top prospects, both through the draft and IFA get a high signing bonus. However, the vast majority of IFA signings don't get a huge signing bonus.
The table below shows the Blue Jays' minor league composition. It's a shocking trend. 
| | | |
| --- | --- | --- |
| League | Amount of Players | Amount of players signed through International Free Agency |
| Dominican Summer League | 44 | 44 |
| Florida Complex League | 40 | 29 |
| Low A | 38 | 18 |
| High A | 36 | 9 |
| Double A | 33 | 8 |
| Triple A | 16 | 2 |
| Minor League players on the 40-man roster) | 12 | 4 |
A college drafted player usually plays in Low or High A in their shortened season. In their second season, they tend to start the season in High A or Double A. For high school drafted players, they tend to play the shortened draft season in FCL and then make the jump to Low A. For an IFA signing, they usually are signed at the age of 17, play in the Dominican Summer League, and if they're good enough, they play their age-18 season in the FCL.
Unlike the prospects that are drafted, they do not have roots in the States and Canada. Furthermore, college drafted players always have the option to return to school, but IFA signings do not have that option. Many of these players are signed to low bonuses and get paid below the minimum wage.
An increase in pay for the minor leaguers, especially those in the rookie leagues, will provide players signed through the IFA an opportunity to save money and have a plan B if they don't reach their full potential.
The benefits of the baseball side of things:
While increasing pay on the operations side makes complete sense, does it make sense fiscally?
Absolutely not.
The sad reality is that a business's main purpose is to make money and spending an extra 20 million or so, no matter the cause, does not make sense financially.
However, there are certainly benefits from the business side of the team.
Not only will an increase of pay for minor leaguers increase interest from prospects on the International Free Agent markets, it will also increase interest on the part of major league free agents.
Why? Well, take a quick second and think of a player of the modern era that had never played pro (including Japan, Korea and the Latin America leagues) and jumped directly to the MLB. I'd bet my life savings that you did not find one, as no one has. It's safe to say that unless they were playing professionally before, after signing for their MLB team, every player has spent time in the minors.
This means that the vast majority of current players in the MLB are empathetic to the prospects currently in the minor leagues. If the Jays were to implement a pay raise and provide housing for minor leaguers, it may cost an additional expense, but it will also attract the best of the best.
It's safe to say that most businesses do the bare minimum for their employees. Meaning when a business goes above and beyond to improve the day-to-day life of an employee, we have a newfound respect for that organization. Not only will an increase in pay make Toronto an attractive destination, but it could make the organization a catalyst of change.
It's time to do it:
The Jays have already increased minor-league pay under their own volition, however, it is not enough. While throwing 20 million in additional expenses may not seem like the greatest idea for a business, it's safe to say there are certainly benefits. First and foremost, paying the minor leaguers help is an ethical decision, but will also help attract free agents. It'll also allow those minor leaguers to reach their full potential and give them a safety net if that potential doesn't bring them to play in the MLB.
As always, you can follow me on Twitter at @Brennan_L_D. I've been hesitant to speak on this topic, both through BJN and on my socials. However, I do truly think it's time for the Jays and the MLB as a whole to step up for their minor leaguers.