Mitch White clears through waivers, Jordan Luplow claimed by Minnesota Twins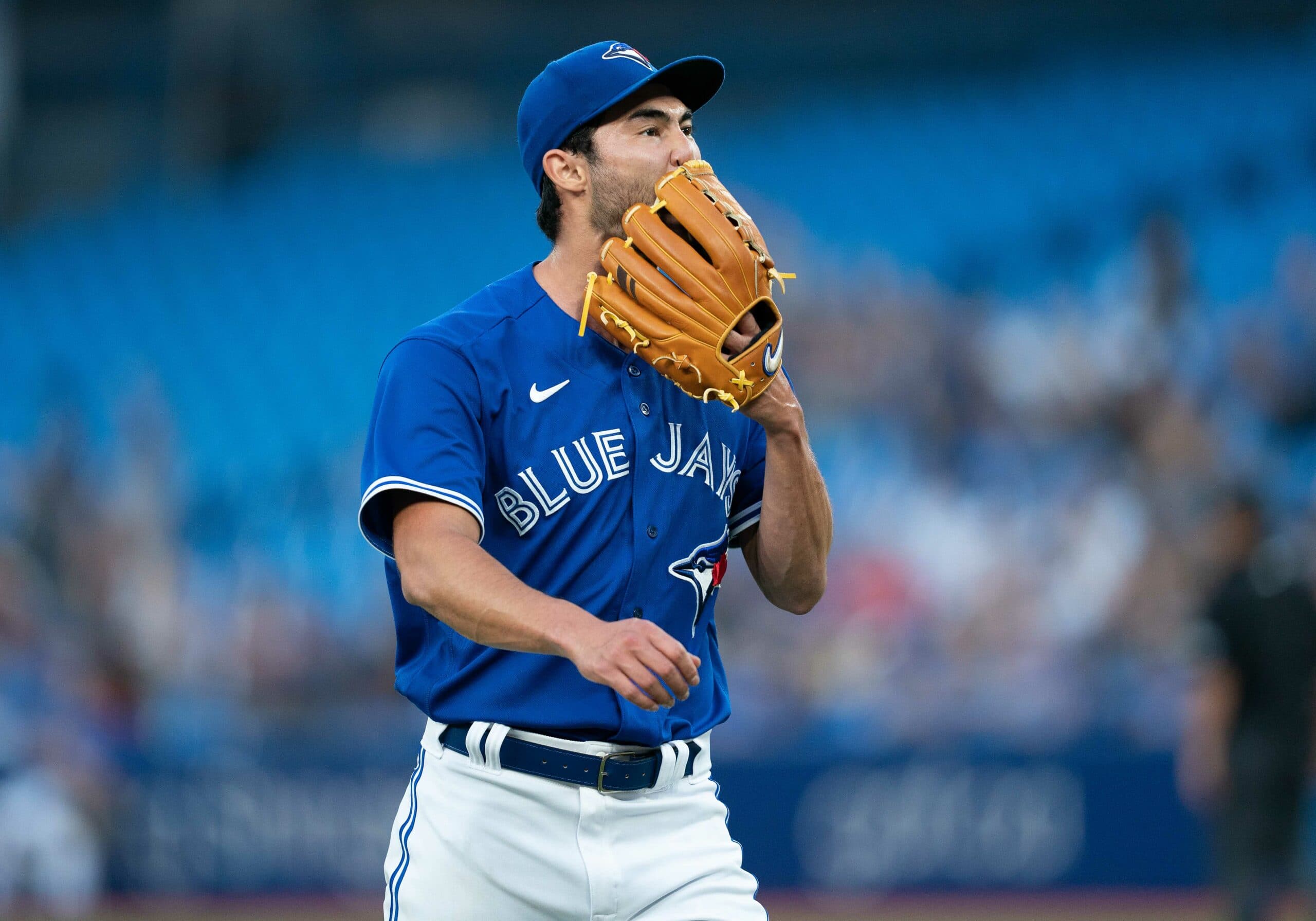 Photo credit:Nick Turchiaro-USA TODAY Sports
The Mitch White era continues, but the Jordan Luplow era has come to an end.
The Blue Jays announced on Friday that White, who was designated for assignment earlier this week, cleared through waivers and has been assigned to Triple-A Buffalo. Meanwhile, Jordan Luplow, another player who was recently designated for assignment, was claimed by the Minnesota Twins.
White was acquired ahead of last season's trade deadline to essentially become the team's replacement for Ross Stripling in the sixth-starter, swingman role.
He had pitched pretty well with the L.A. Dodgers over 38 outings as both a starter and reliever but White struggled mightily after the trade. The righty appeared in 10 games for the Blue Jays down the stretch in 2022 and posted a 7.74 ERA.
White came into spring training competing with Yusei Kikuchi for the fifth spot in Toronto's rotation but started the year on the Injured List because of a shoulder injury that was suffered during the off-season. The Blue Jays gave up on stretching White out to be a starter this season and he finally joined the team in June.
The hope was that White could help the Blue Jays as a multi-inning arm at the back of their bullpen there never seemed to be any situations in which John Schneider was comfortable using him. White made 10 appearances for the Blue Jays and posted a 7.11 ERA. He was removed from the roster to make room for Jordan Hicks.
White's time with the Blue Jays has been a disaster but getting him through waivers is nice from an organizational depth standpoint. That being said, it's fairly telling that no team around baseball was interested in taking a look to see if he could turn things around.
And then there's Luplow, who's joining his third organization of the season. Luplow signed with the Atlanta Braves back in December and he was claimed off of waivers by the Blue Jays in April.
The right-handed outfielder was an option to fill Toronto's glaring need for somebody who could mash lefty pitching but he didn't show much in limited playing time with the Blue Jays. Luplow appeared in seven games and went 3-for-14 while striking out eight times and walking once.
When the Blue Jays acquired Paul DeJong, Luplow was designated for assignment to open a spot on the 40-man roster. Davis Schneider hitting his way into a call-up from Triple-A Buffalo also played a role in ultimately making Luplow expendable.
---