MLB News: Ohtani staying put, Angels going all-in, Giolito debuting versus Blue Jays on Friday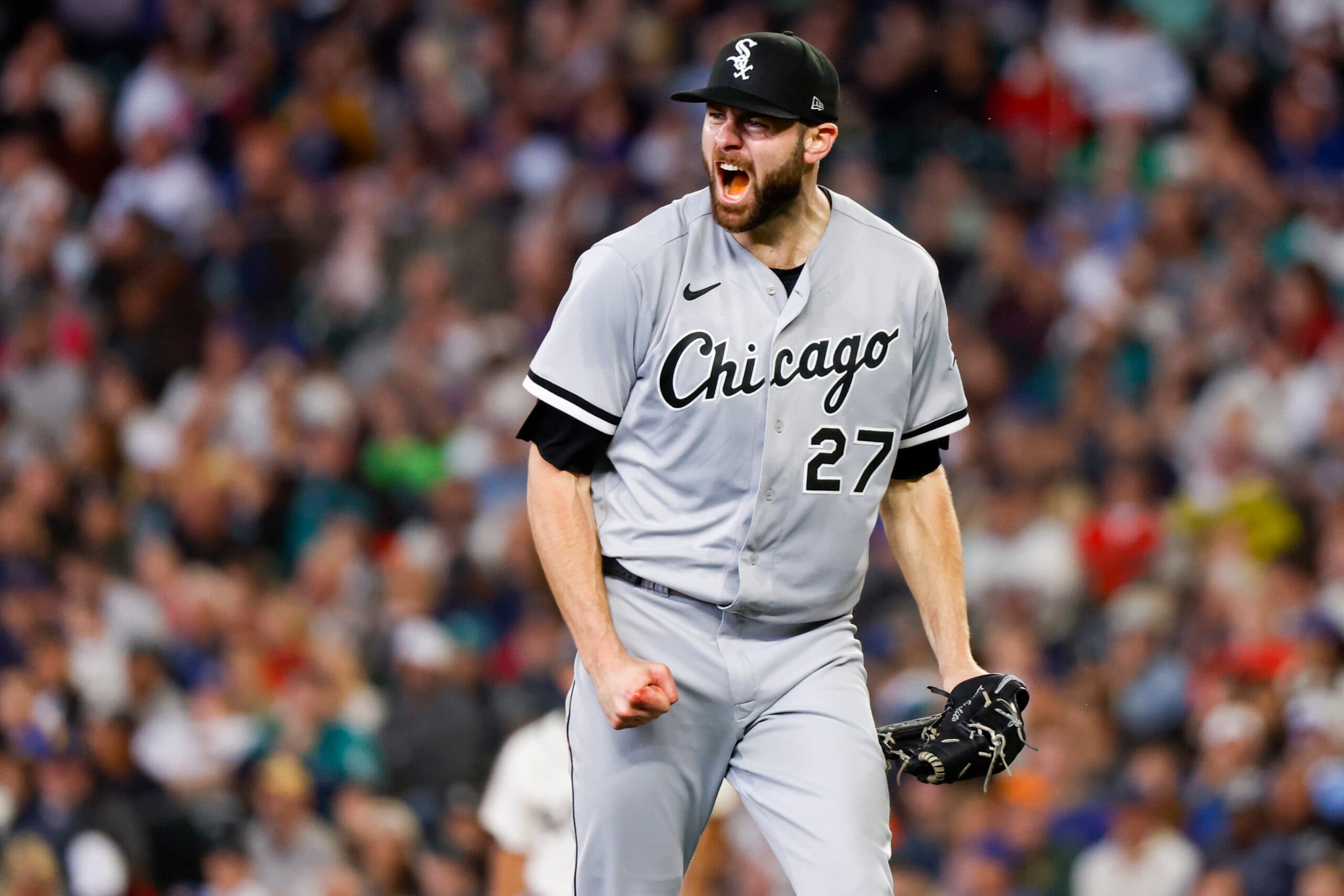 Photo credit:Joe Nicholson-USA TODAY Sports
The American League playoff race has suddenly become a lot more exciting ahead of next Tuesday's trade deadline.
Despite sitting just three games above .500 a night ago, the 53-49 Los Angeles Angels – who are 3.5 games back of the final wild-card seed – have decided to push their chips into the middle of the table and are going all-in with the hope of ending their nine-year postseason drought. 
Those attentions were announced rather publicly Wednesday night, as the club removed two-way superstar Shohei Ohtani from any potential trade discussions, first reported by
Sports Illustrated's Tom Verducci
. 
Following much speculation, Angels owner Arte Moreno pulled one of the most valuable trade chips in the sport's history from the open market, a decision that has since been heavily criticized by many in the baseball community. 
Much of that backlash, of course, is because of Ohtani's impending free agency. Since the 2021 AL MVP has shown little desire to re-sign with the Angels, there is a strong possibility that he could sign a historic deal elsewhere, leaving the organization with only a compensatory draft pick. 
The Japanese-born star would've surely netted Los Angeles a major haul of future assets via trade – just as Juan Soto did for the Washington Nationals last season – especially since he's currently the front-runner to win this year's AL MVP Award. Instead, he now could leave for almost nothing in return next off-season. 
Moreno is taking a huge risk by making this call, which will likely set his franchise back several seasons if Ohtani departs in free agency. But not only that, he has also doubled down on that gamble by mortgaging his team's future even further. 
Shortly after declaring Ohtani was
not
for sale, the Angels struck a deal with the Chicago White Sox late Wednesday night, acquiring right-handers Lucas Giolito and Reynaldo López in exchange for top prospects Edgar Quero and Ky Bush. 
Quero, a switch-hitting catcher, was ranked Los Angeles' No. 2 top prospect, per
MLB Pipeline
. Bush is a left-handed starter that previously slotted behind his battery mate at No. 3 on the organization's prospect list.
The deal, as a whole, addresses a significant need for the Angels, as Giolito joins a rotation that has largely underperformed outside of Ohtani. It also upgrades the back end of the bullpen, providing additional support for closer Carlos Estévez. 
Both players, however, are free-agent eligible after this season. Giolito, in particular, has improved his stock over the last few months by posting a 3.79 ERA, 4.46 FIP and a 17.6 percent K-BB rate difference across 21 starts with Chicago, worth 1.5 fWAR. 
The 29-year-old righty also won't have to wait long to make his Angels debut, as he is scheduled to open a three-game series versus the Toronto Blue Jays on Friday. 
López, meanwhile, could debut as early as Thursday as he has joined the team in Detroit ahead of their doubleheader. The fellow 29-year-old has been snake bitten by home runs (1.5 HR/9) this season, but he still features plenty of swing and miss, as evidenced by his career-high 29.2 percent strikeout rate. 
Many still consider Los Angeles a long shot to surge into one of the three wild-card spots, even after acquiring Giolito and López. But that could change if outfielder Mike Trout returns from a broken hamate bone earlier than expected. Still, they are also currently without multiple regulars, including Anthony Rendon and Brandon Drury. 
At the moment, though, the front office's win-now approach appears to be sitting well with Ohtani, who tossed a one-hit, complete-game shutout against the Tigers while punching out eight batters on Thursday afternoon.
Even so, it is difficult to envision this ill-advised gamble ending in an outcome that doesn't blow up in Moreno's face, similar to many of his past dealings.
---