MLB Notebook: Dodgers, Giants, and Rangers viewed as most likely destinations for Shohei Ohtani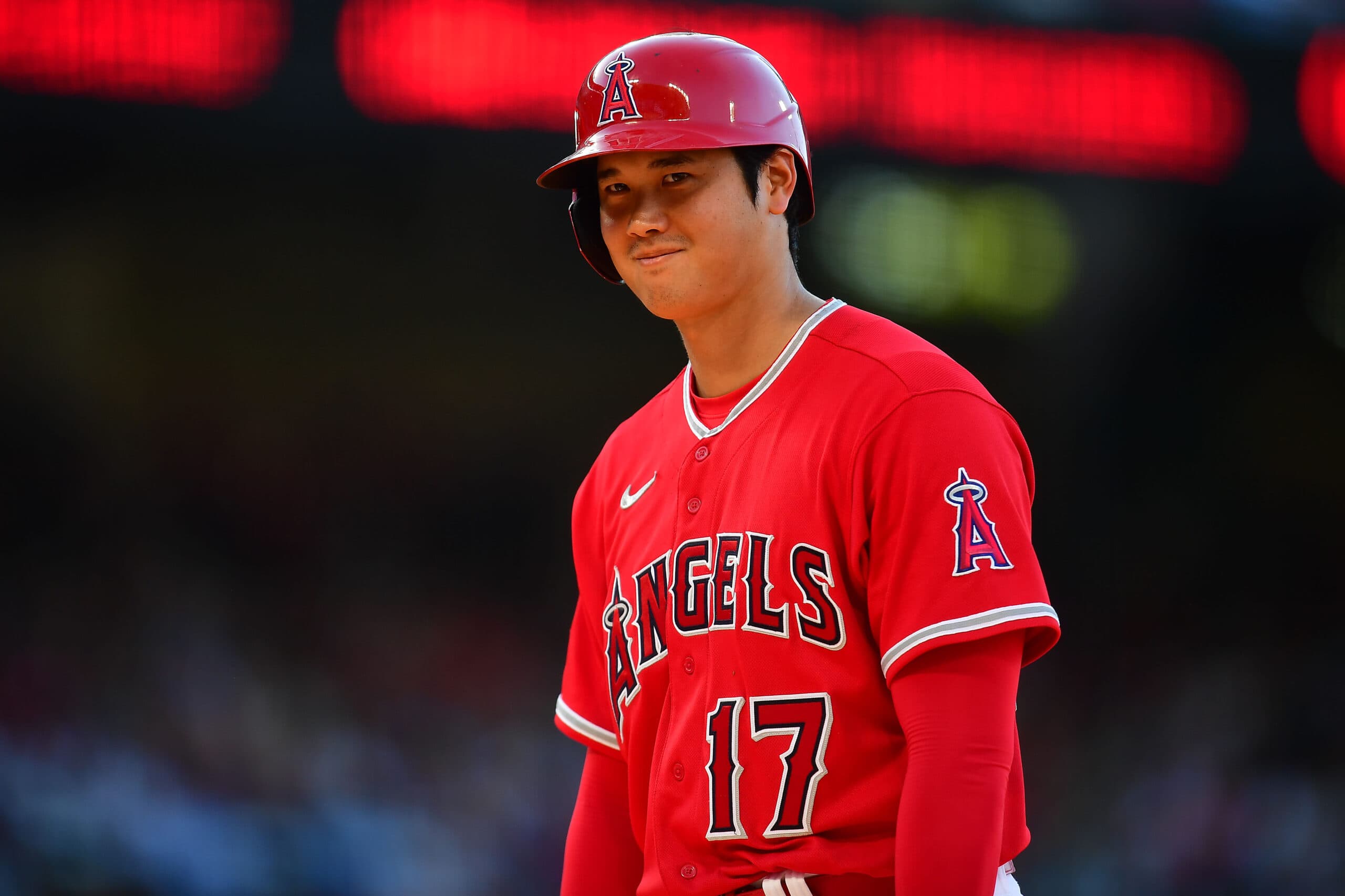 Photo credit:Gary A. Vasquez-USA TODAY Sports
The big story in baseball this winter will be where Shohei Ohtani signs and how much he gets paid.
The two-way superstar put together the best season of his career in 2023, as he slashed a .304/.412/.654 line, led the American League with 44 home runs, and posted a 3.14 ERA across 132 innings.
Ohtani is undergoing an elbow operation during the off-season and won't be able to pitch in 2024 but the prospect of adding his elite left-handed bat coupled with with the possibility he can effectively return to the mound down the road will have teams lining up. The expectation is that Ohtani's next contract will be worth at least $500 million, well above the record-setting $426.5 million teammate Mike Trout signed in March of 2019.
Which team will be paying him?
Jon Heyman of the New York Post
listed the Los Angeles Dodgers, San Francisco Giants, and Texas Rangers as the most likely destinations for Ohtani.
T1. Dodgers: The favorite forever has the money, is the most consistent winner, and cleared payroll space last winter. The negatives are that they already are close to selling out and need a pitcher more than a hitter. Odds: 6-1.

T1. Giants: They're surely desirous of a big star after failing to land Giancarlo Stanton, Bryce Harper, and Aaron Judge. There is one issue: folks wonder if Ohtani would sign up for a ballpark tough on left-handed hitters. Odds: 6-1.

T1. Rangers: They got a taste of winning, are unafraid to spend, and made their first cut six years ago. Word is they were ready to go for Ohtani at midseason. Odds: 6-1.
The Boston Red Sox and New York Yankees, a pair of AL East teams coming off of very disappointing seasons, are ranked fifth and eighth on the list respectively. The other usual suspects who are big players in free agency such as the New York Mets, San Diego Padres, and Chicago Cubs are on the list while the Toronto Blue Jays aren't.
It's somewhat difficult to imagine the Blue Jays ponying up the at least $500 million necessary to lure Ohtani north of the border this winter considering the biggest contract the organization has ever handed out was for $150 million but this post from Blue Jays Hoststove on Twitter got fans talking about the possibility.
It's difficult to say whether this is accurate or not but there's merit to the logic that Rogers would dig further into their endless well of money to add a player with the star power of Ohtani.
There are obvious risks to giving that much money to a player who's a few months away from turning 30 with an injury history but there's also no denying the incredible upside. Ohtani is the type of player who could singlehandedly turn the Blue Jays from a team that gets swept in the Wild Card round to one that can win a World Series.
If he doesn't wind up in Toronto (which, if we're being honest is the most likely scenario), it would be ideal for the Blue Jays if Ohtani signed with a National League squad. It would be miserable going up against Ohtani and Aaron Judge back-to-back for years to come.
---