MLB Notebook: Reds call up Elly De La Cruz and Joey Votto has a challenge for him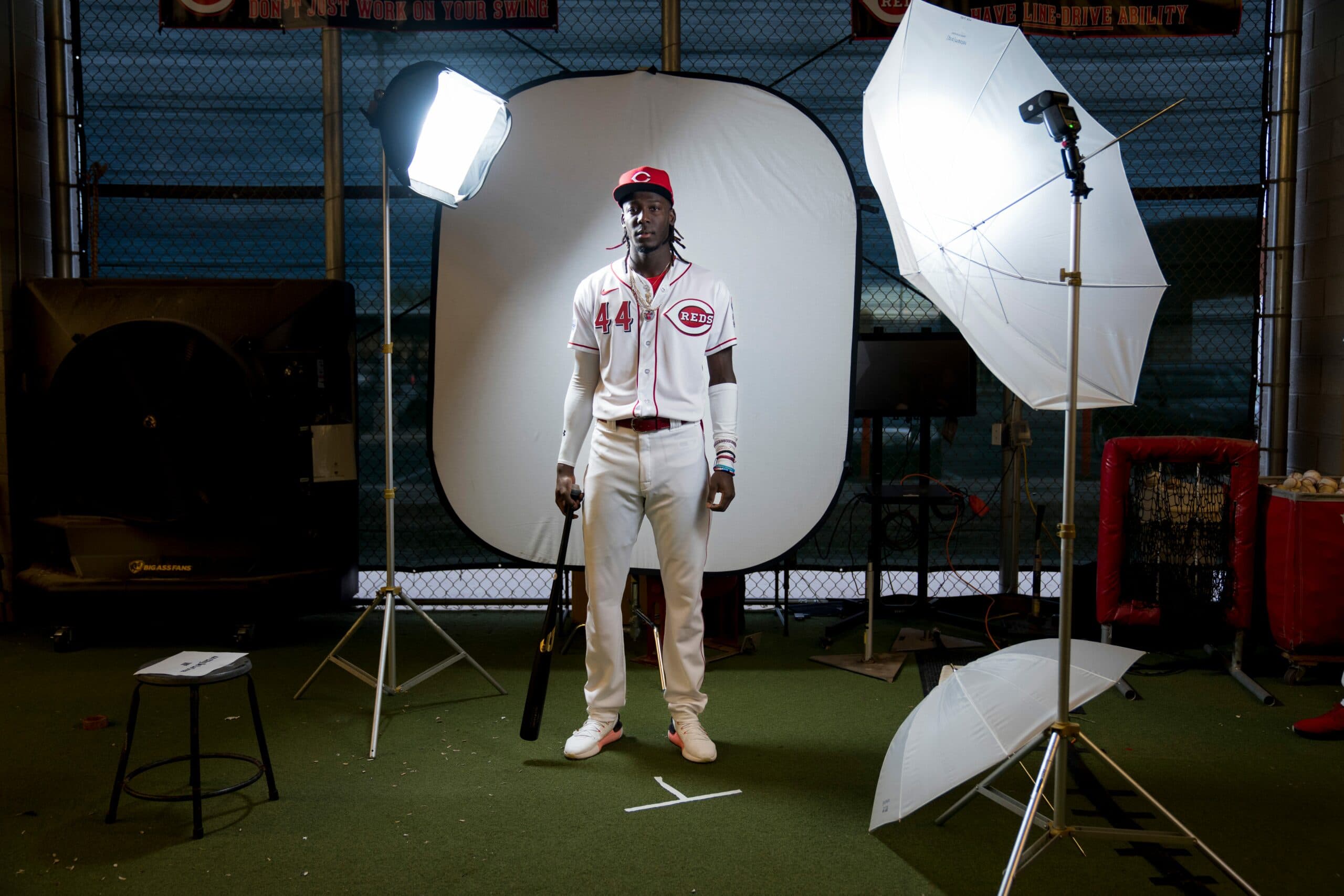 Photo credit:© Sam Greene/The Enquirer / USA TODAY NETWORK
Welcome to MLB Notebook — the series here at Blue Jays Nation in which we examine news and notes from around Major League Baseball, oftentimes through a Toronto Blue Jays-tinted lens.
Well, that didn't take long.
And no, we're not talking about Elly De La Cruz's ascension through Minor League Baseball, although that was certainly fast too.
No, we're talking about how news of De La Cruz's call-up to the Cincinnati Reds crashed the team's ticket-buying website.
Ranked as the No. 4 prospect in all of baseball in MLB's latest top 100 prospects ranking, the Reds called up the switch-hitting De La Cruz on Tuesday ahead of game one of their three-game series against the Los Angeles Dodgers at home in front of their fans at Great American Ballpark.
The Reds shared a video of De La Cruz receiving the news:
De La Cruz' complete slash line through 262 MiLB games is .298/.359/.549. 12 of De La Cruz's 49 minor league home runs came through his 38-game stint with AAA Louisville. To go along with his impressive bat is speed on the basepaths, as the 21-year-old managed to swipe 71 bases in his 262 games in the minors.
The five-tool De La Cruz has been making his name known for the past couple of years. In a
recent interview with Jarred Carrabis of the Baseball is Dead Podcast
, longtime Reds first baseman Joey Votto spoke about De La Cruz's high exit velocity, which is already being talked about plenty in baseball circles everywhere. Talking about Ted Williams and the infamous "Red Seat" at Fenway Park that Williams apparently hit, Votto spoke about how difficult hitting the red seat — which sits 502 feet from home plate — would be.
"We were debating it today during batting practice. I'm skeptical, but I'm not saying it's impossible,"
said Votto
. "We have a young player in AAA who has a chance to get to the Major Leagues, his name is De La Cruz… He had a game where he hit three balls over 115 miles per hour which no 
team 
has ever done! I hope I'm on the team when he comes to Boston and we're going to ask him to attempt to hit that. If
he 
can hit that, then I believe that Ted Williams can hit it."
De La Cruz will play third base and bat fourth behind Jonathan India in the Reds' lineup tonight.
---