Nate Pearson fans eight and Austin Martin records first professional hit(s) as minor-league baseball returns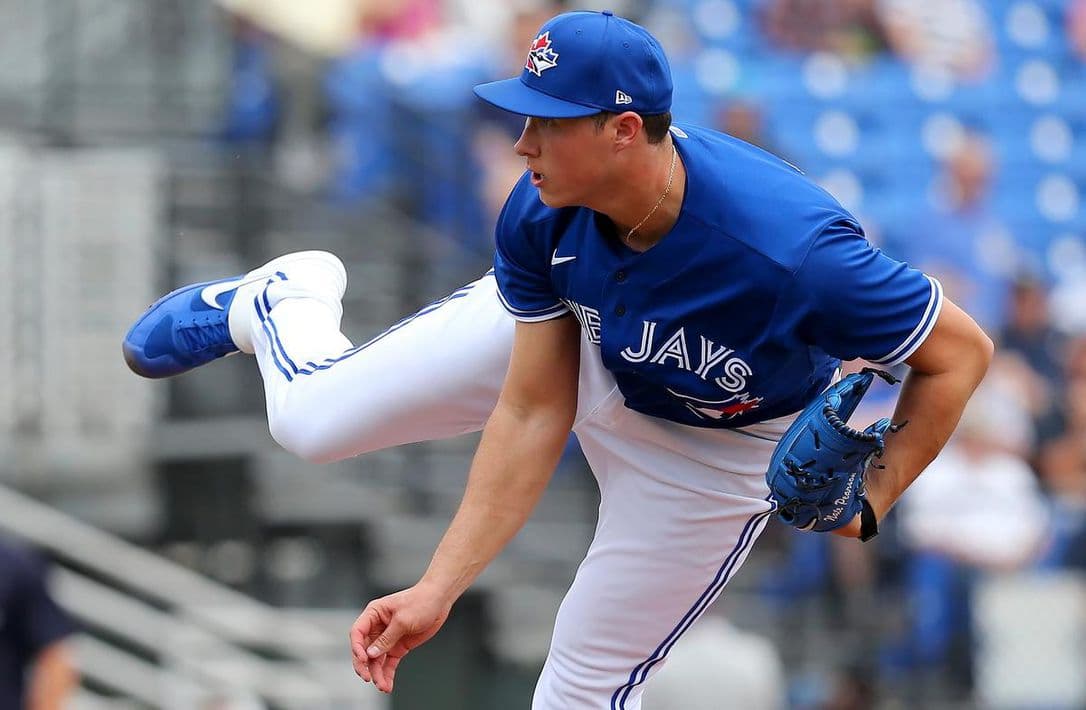 It's been a looooooooong time since there were minor-league box scores to look at.
All of minor-league ball got wiped last summer due to the COVID-19 pandemic. Rather than Triple-A and Double-A and Rookie Ball and this and that there was only the Taxi Squad and the Alternate Training Site.
But, after a 19-month hiatus, the minors are back, and, with that, we have PROSPECT STATS to look at. Here's the Good Stuff from Tuesday's MiLB Opening Day…
Nate Pearson started for the Buffalo-Trenton Thunder Bisons against the Worcester Red Sox and had a pretty impressive return to action. Pearson, who missed virtually all of spring training due to a groin injury, is reportedly working with some changes to his pitching mechanics. It seemed to work quite well for him on Tuesday as he tossed three-and-two-thirds innings, allowing one earned run on four hits and one walk while collecting a whopping eight strikeouts.
Buffalo-Trenton's bullpen was also very Jays-esque in their 6-1 win. After Pearson left, the relievers (Tyler Saucedo, Kirby Snead, Jeremy Beasley, and Bryan Baker) combined to allow just two hits and two walks over five-and-one-third innings.
Forrest Wall went 2-for-4 and Josh Palacios and Logan Warmoth both went 2-for-3. Rowdy Tellez went 0-for-4 but nearly hit a homer.
Alek Manoah will make his Triple-A debut on Thursday, so that'll be a fun one to follow.
The Double-A Fisher Cats came exactly as advertised on Tuesday. They boast a stacked roster and absolutely exploded on the Portland Sea Dogs, winning 11-2. Austin Martin went 2-for-4 in his first professional game, Jordan Groshans went 1-for-4 with two walks in his first real game since May of 2019, and Gabe Moreno went 3-for-5 with a walk. This team is going to score a lot of runs this season.
Adam Kloffenstein started for the Single-A Vancouver Canadians of Oregon and went three-and-two-thirds innings, scattering three hits and four walks while striking out three. Catcher Phil Clarke, the team's ninth-round pick from 2019, went 1-for-1 with three walks. Vancouver lost the game 4-0 to the Tri-City Dust Devils, the Single-A affiliate of the Dodgers.
Finally, the Low-A Dunedin Blue Jays lost to the Tampa Bay Tarpons 11-7. Miguel Hiraldo went 1-for-5 while Orelvis Martinez went 0-for-4. Juan De Paula, the guy Toronto got back in the Kevil Pillar trade, got shelled for five runs in one-and-one-third innings.