Nate Pearson has been activated from the Injured List and will join the Buffalo Bisons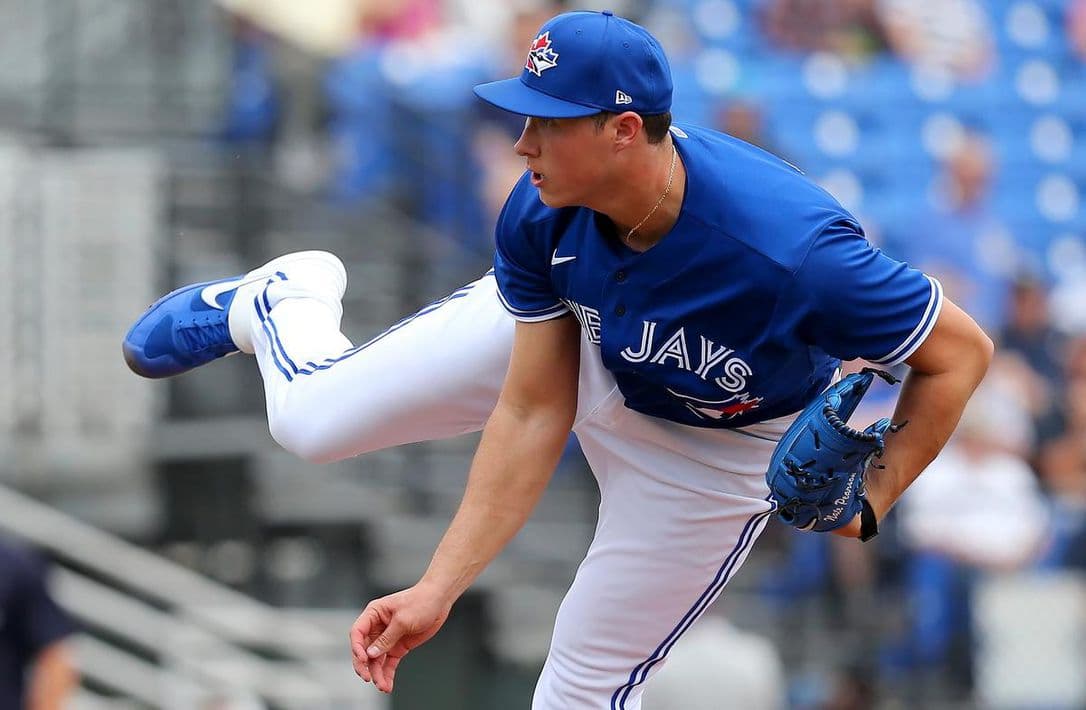 It looks like Nate Pearson's next step to returning to the Blue Jays will be with the Bisons.
According to the team
, Pearson has been activated from the 10-day Injured List and has been re-assigned to the Alternate Training Site. Pearson will be joining the Triple-A Bisons as they head north to Trenton, where they'll be playing their home games this season.
Pearson has been throwing simulated games at the Alt Site over the past week and a bit as he builds himself back up after missing virtually all of spring training due to a groin injury. He'll likely make a couple of starts at Triple-A, and, if all goes well, he'll be back with the Blue Jays in a couple of weeks.
The most optimistic timeline that I've seen for Pearson is that he could be back when the Blue Jays face the Oakland A's in Dunedin this week, though that seems fairly unlikely. I would imagine the team wants him to make at least a couple of starts for the Bisons given the fact his most recent sim game at the Alt Site was only "3-4 innings." As with George Springer, it's better to take things slow when it comes to bringing Pearson back from injury.
Another thing to consider… What if Pearson doesn't pitch well for the Bisons but Alek Manoah is absolutely killing it? Is Pearson still the one who gets called up?