Nate Pearson has been recalled as Hagen Danner hits the 15-day injured list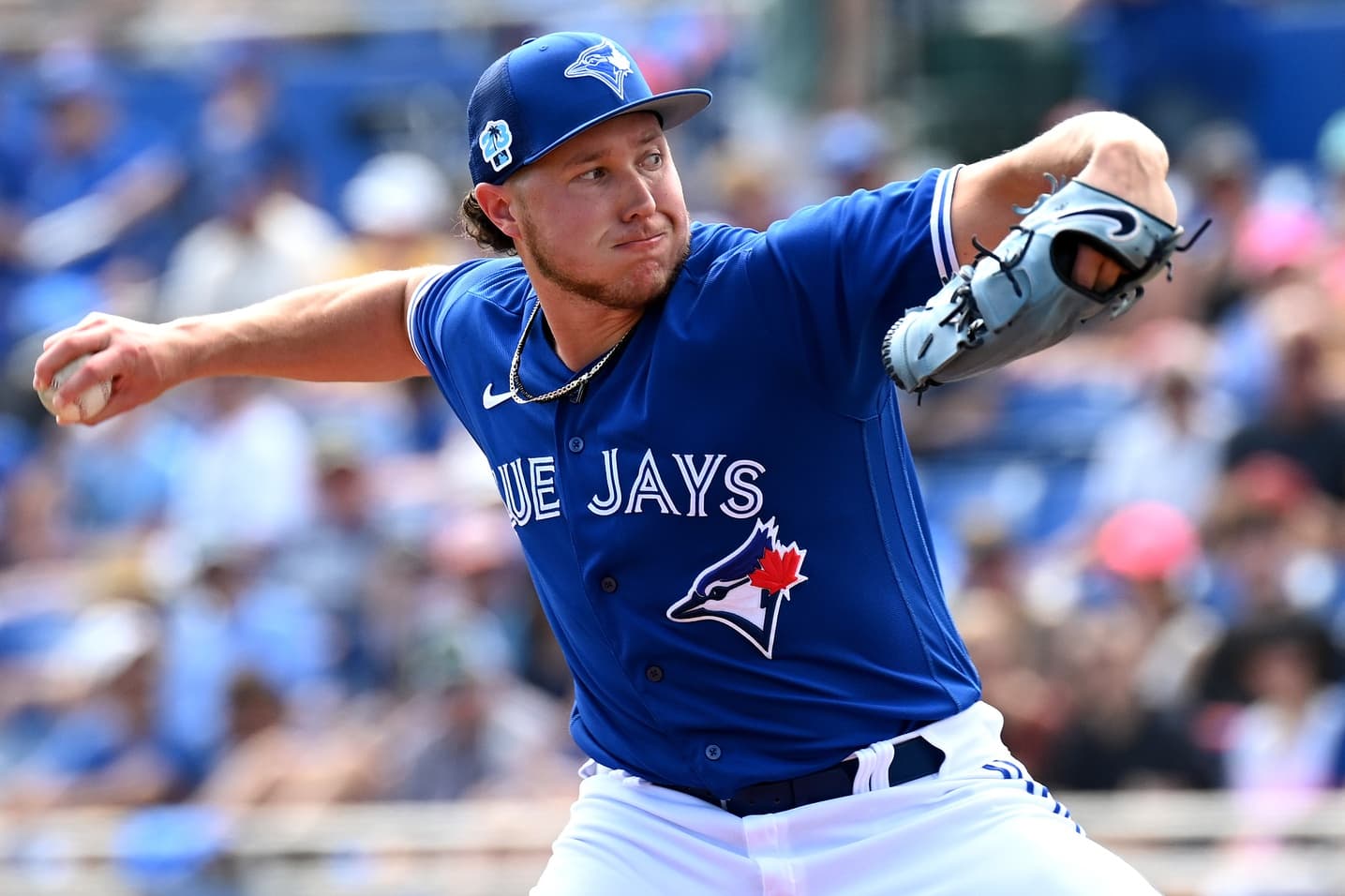 Photo credit:© Jonathan Dyer-USA TODAY Sports
It was announced on Saturday afternoon that Hagen Danner was placed on the 15-day injured list, with Nate Pearson replacing the 24-year-old righty.
Danner made his major league debut on Friday night, generating an out on a fly out. Sadly, while facing his second batter, he felt something in his left oblique and was pulled from the game.
This season, Nate Pearson has a 5.31 ERA and a 4.98 FIP in 39 innings pitched, along with a 23.6 K% and a 9.1 BB%. He started the season off really well, but has a 10.13 ERA and a 7.14 FIP in his last 16 innings pitched. Prior to June 18th, he had a 1.96 ERA and a 3.48 FIP in 23 innings pitched, along with a 28.9 K% and a 5.6 BB%.
The 26-year-old flamethrower has been up and down with the Jays this season, and has a 1.50 ERA and a 2.19 FIP in 12 innings pitched with the Triple-A Buffalo Bisons. Moreover, he has a 44.6 K% and a 19.6 BB%.
If the Blue Jays can get those first 23 innings out of Nate Pearson, that'd be great. He's averaging 97.9 mph on his curveball and has hit nearly 102 mph on several occasions this season. Not just that, but he has a nasty knuckle curveball with a decent slider. 
Hopefully, Danner makes a full recovery because he has a real shot at becoming an important reliever in the Blue Jays bullpen. Moreover, let's hope that Pearson can capitalize on this opportunity.
---
As always, you can follow me on Twitter, Instagram, and Threads @Brennan_L_D.
---