News and Notes: Blue Jays plan to start Alek Manoah Game 1 of playoffs, Buck Martinez might retire, and more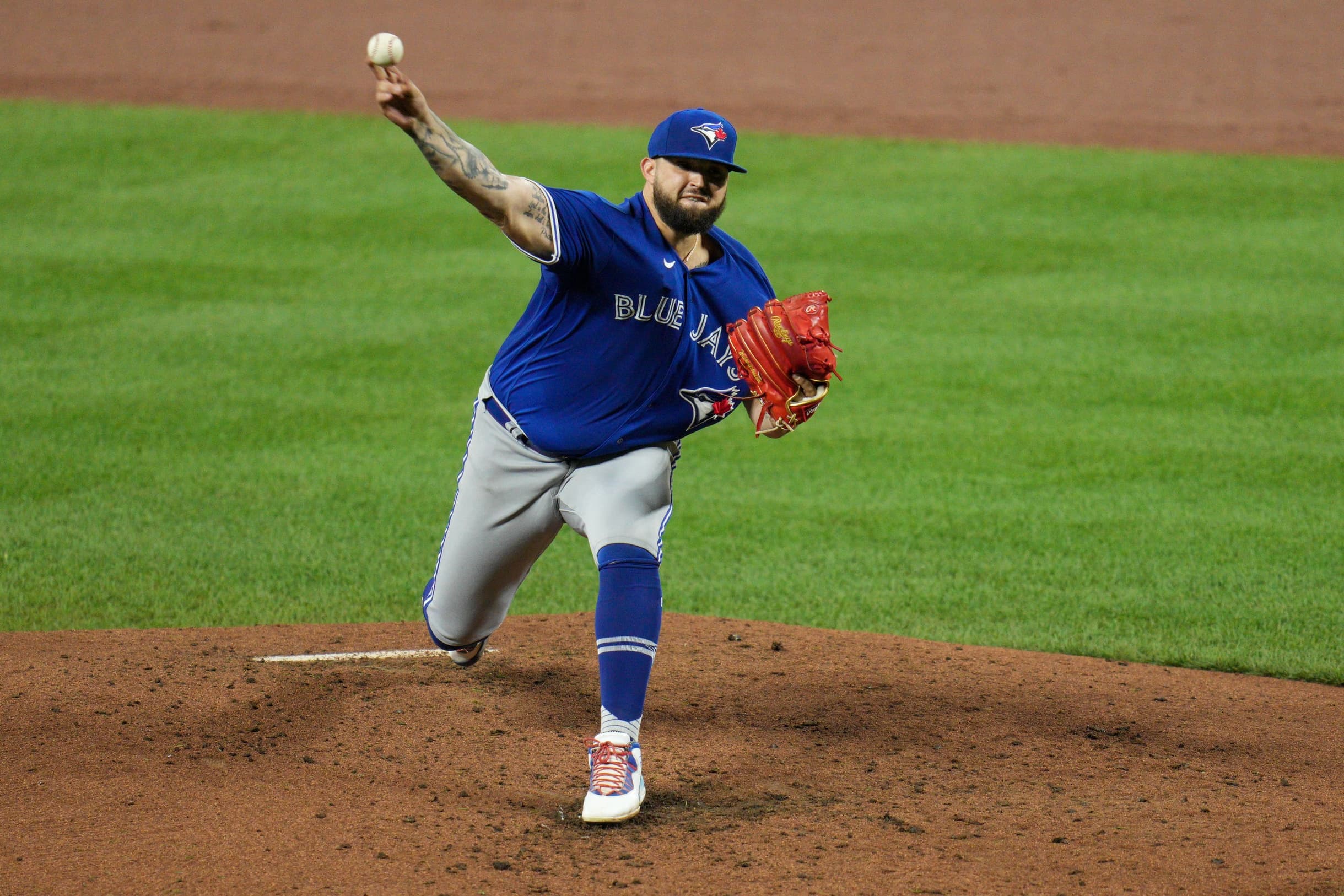 Photo credit:© Jessica Rapfogel-USA TODAY Sports
It looks like Alek Manoah will be the Game 1 starter for the Blue Jays next Friday.
The Blue Jays had previously moved Manoah's starts around so that he would be lined up to start Game 162 of the regular season if the team needed a win to clinch home-field advantage in the playoffs. That plan changed on Friday night as the team was celebrating its playoff berth following another gem from Manoah over the Boston Red Sox…
There's certainly merit to the Blue Jays wanting to do everything they can to earn home-field advantage in the wild-card series. Traveling down to Tampa to face the Rays at The Trop would be awful, as would flying across the country to be the visitors as the Seattle Mariners make their first playoff appearance in 21 years.
But as ugly as those scenarios look, both are preferable to not having Manoah available in a three-game series. The Big Man has posted an absurd 0.88 ERA over six starts for the Blue Jays in September and that's who you want kicking things off in the playoffs, whether it's in Toronto, Tampa, or Seattle.
Ross Stripling will take the mound on Saturday afternoon against the Sox and then it'll be Kevin Gausman going on Sunday. After that, Jose Berrios and Mitch White are lined up for Monday and Tuesday in Baltimore and Yusei Kikuchi could start the season-finale against the Orioles on Wednesday.
Toronto remains two games up on the Rays and one-and-a-half games up on the Mariners after all three wild-card teams won on Friday night.
His current contract is up at the end of the season. Will he be back?

"I don't know," he says, quietly.

This is a surprise. I try to keep the moment light, and joke that perhaps he's negotiating with Rogers, the owner of Sportsnet (and the Jays) through the pages of The Globe and Mail.

"Nah, nah, nah," he says. "It has nothing to do with Rogers. It's just me. You know, I've been through a lot. And, you know, my wife and I have had a lot of discussions about it. I don't know." He mentions that, the following Monday, he's due to fly to Houston for three days of medical follow-ups.

When his illness hit, he admits he wondered, 'Maybe this is a sign that I should change.'"
Buck has been doing commentary since his playing career came to an end following the 1986 season. He started off doing colour commentary for the Blue Jays in 1987 and called games on TSN and ESPN throughout the 1990s. He managed the Blue Jays in 2001 and got fired mid-way through the 2002 season. From 2003 to 2009, Buck called Baltimore Orioles games but returned to cover the Blue Jays in 2010 and has been the team's voice since.
---