News and Notes: Brandon Belt expected to DH "on most days," Blue Jays apparently interested in Adam Duvall, and more!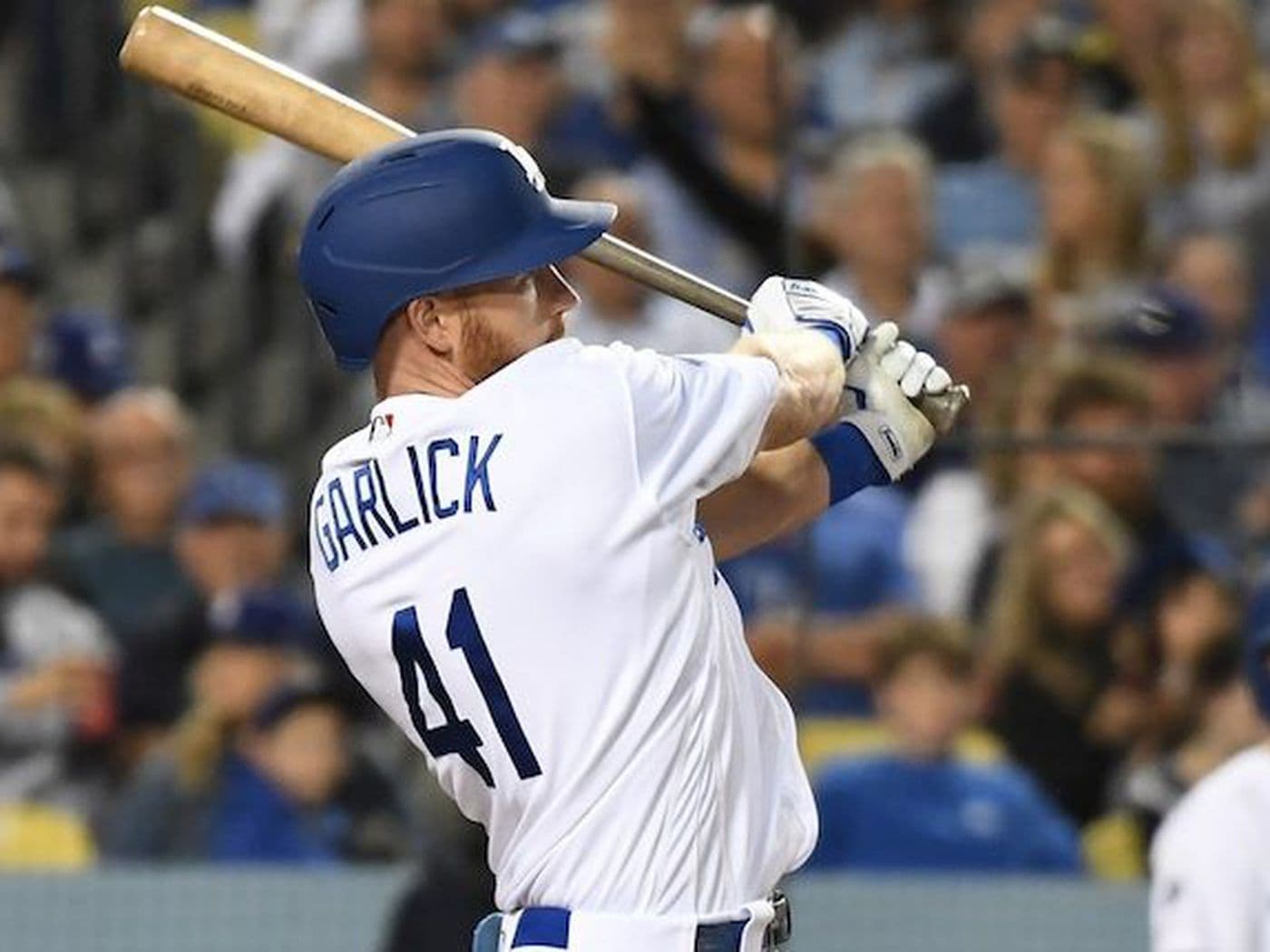 Photo credit:Richard Jackson / USA TODAY Sports
It's everyone's favourite, NEWSSSS AND NOTESSSSS.
There are many rumours that directly impact the Blue Jays in this article, including looking at potential players to fill the lefty-mashing outfielder role and what else the Jays are looking for.
Let's start with some external rumours which could impact the Blue Jays.
The Mets are considering Andrew McCutchen:
If you've read any of my articles up to this point, you know I'm on team Grossman, but I'd be happy with the 36-year-old outfielder. Well, per Jon Heyman, the Mets are looking into him to fit their fourth outfielder need. You can read the article here.
Last season with the Brewers, he slashed .237/.316/.384 with 17 homers in 580 plate appearances. While those numbers aren't fantastic, McCutchen would be brought in solely as a left-handed pitching masher, which he's pretty darn good at.
As recently as the 2021 season, McCutchen mashed left-handed pitched, finishing with a .293/.405/.622 slash line with 16 homers in just 195 plate appearances for a 169 wRC+. However, his numbers tapered off in 2022, slashing .221/.303/.434 with seven homers for a 106 wRC+ in 165 plate appearances.
Moreover, he only played 53 games in the outfield compared to 82 games at DH. While he was a solid fielder in left field with a 5 Defensive Runs Saved and a 2 Outs Above Average, it seems as if he'll continue to play the DH role, which the Jays have no space for.
What will Brandon Belt's role be?
Brandon Belt was officially announced as a Blue Jay on Wednesday afternoon, and did a press conference!
First and foremost, it appears that his knee is healthy, which is massive for the Jays. As you may know, the 34-year-old struggled in 2022, slashing .213/.326/.350 with eight homers in 298 plate appearances for a 96 wRC+. It was pretty apparent he was playing injured, as this was a sharp decline from his 2020 and 2021 numbers.
Between 2020 and 2021, he slashed  .285/.393/.595 with 38 homers in 560 plate appearances for a 162 wRC+, and was arguably one of the best hitters in the game.
His role hasn't been outlined as of yet, but he noted that it's probable that he'll play some DH and backup Vladimir Guerrero Jr. at first from time to time (sorry Cavan Biggio).
It's also worth noting that there were 3-4 teams interested in him, including the San Francisco Giants, which had been the only team he played for.
A healthy Brandon Belt for the Jays, with all the experience and leadership he possesses, will be huge.
The Jays aren't done:
What, you thought that Ross Atkins was going to sit on his hands after an already busy off-season? Well, you got another thing coming.
From multiple sources, the Jays are looking to add more, particularly a lefty-mashing right-handed outfielder, and a back-end of the bullpen reliever. For starters, Sportsnet's Shi Davidi noted on a show that this was the case, and even pointed to two options.
Mancini is a name that hadn't really been spoken about often. Last season with the Baltimore Orioles and the Houston Astros, he slashed .239/.319/.391 with 18 homers (his career high is 35) for a 104 wRC+. He's had some success hitting left-handed pitching in the past (140 wRC+ in 2021), but struggled in 2022 against lefties, posting an 88 wRC+. Love the guy, but I'm not sure how much of a fit there is.
Sticking with Davidi, Tim and Friends asked him if there was a pitcher or outfield that could be picked up, and well from his smirk and a definite "yes", it seems like there is definitely something in the works.
That's not all though, The Athletic's Jim Bowden noted on Sportsnet's Fan590 (hosted by JD Bunkis) that he doesn't think they're done. He noted that signing a guy like Andrew McCutchen or Adam Duvall is a possibility
Are the Jays interested in Adam Duvall?:
This one is from MLB_Scoops, who has lost some credibility over the past few weeks. However, it is worth adding this rumour for a discussion.
While Duvall certainly has pop (163 career homers in 3040 plate appearances), he isn't a left-handed pitching masher as some believe.
For his career, he's only slashing .230/.303/.468 with 42 homers in 795 plate appearances for a 101 wRC+. He had a solid 2022 season against lefties, slashing .233/.282/.562 with six homers in 78 plate appearances for a 129 wRC+, but I truly believe that either McCutchen or Grossman would be better options.
Moreover, he just isn't the best player available in my opinion. Anytime he's had an wRC+ over 105, it's been in short spells, such as a 112 wRC+ in 72 plate appearances in 2015, or a 12 wRC+ in 130 plate appearances in 2019, or a 115 wRC+ in 209 plate appearances in 2020.
Over a large sample size of more than 300 plate appearances, he's posted a 104 wRC+ (in 2016), a 96 wRC+ (in 2018), a 69 wRC+ (in 2018), a 103 wRC+ (2021), and a 87 wRC+ (in 2022).
If used sporadically, he's shown he could have success, which is what the Jays may be looking for. However, he isn't really a lefty masher like Grossman (career 122 wRC+ against lefties) or McCutchen (career 154 wRC+ against lefties). Nor has he been a great batter over a long sample size.
Duvall does provide some positives though, as he's a pretty good fielder at each position. While his -3 DRS wasn't great in 2022, he had a 4 OAA. Moreover, he had an insane 19 DRS (9 in right field, 4 in centre field, and 6 in left field) in 2021, with a 4 OAA.
Neither McCutchen nor Grossman has provided that good defense at any point in their career.
Kyle Garlick was designated for assignment by the Minnesota Twins:
Another right-handed outfielder who mashes left-handed pitching has emerged.
On Wednesday afternoon, the Twins announced that 30-year-old Kyle Garlick had been DFA'ed to make room for Carlos Correa.
Last season, he slashed .233/.284/.433 with nine homers in 162 plate appearances, for a 104 wRC+. There are some strikeouts in Garlick's game, as he had a 29.6 K% (under his career K% of 30.7%). Moreover, he only walked 4.9% of the time, which isn't great.
However, his splits against left-handed pitching are a different story. Last season, he slashed .243/.305/.500 with six homers in just 82 plate appearances against left-handed pitching, for a 128 wRC+. This was his lowest wRC+ in any season with more than 10 plate appearances.
In his four-year career, he has slashed .251/.301/.538 with 13 homers in just 186 plate appearances for a 126 wRC+. His career K% of 32.3% against lefties is still high, but he definitely fits the mould of a left-handed pitching masher.
Defensively, he's a bit below average as he posted a -3 DRS and -3 OAA in left field and right field in 2022. For his career, he has a -6 DRS and a -5 OAA in the outfield, so he is not particularly great. But the Jays
are
looking for a bat-first outfielder, and he may be an option.
They could attempt to claim him off waivers, but it's likely other teams would be interested in his services, as he has an option year remaining. If the Jays wish to acquire him, it's likely that they'd have to trade for him, similar to how they traded for Zach Thompson on Tuesday afternoon.
The Blue Jays signed Jay Jackson to a minor league deal:
Per Jon Heyman, the Jays have signed 35-year-old right-handed pitcher Jay Jackson to a minor league deal with an invite to spring training.
Somehow considered a prospect by Fangraphs in 2019, they noted he had a 60-grade fastball, along with a 45-grade slider and changeup. However, his average fastball velocity has apparently taken a hit, as it stood at 94.8 mph in 2021, but dropped to 92.4 mph according to Fangraphs.
He's had a few cups of coffee in the big leagues, posting a 4.21 ERA and a 4.16 FIP in 57.2 innings pitched. However, he has a career 32.4 K% and a 12.6 BB%, with the former being quite intriguing.
He spent most of the 2022 season with Atlanta's Triple-A team, where he posted a 2.29 ERA and a 2.90 FIP in 19.2 innings pitched, all in relief. He had a 31.3 K% and a quite impressive 5 BB% for a 26.2 K-BB%, which would have ranked him seventh in the organization for pitchers with 20 innings pitched.
It's a good depth signing, and they obviously see something in him which could get him the call up later in the season if there are a ton of injuries.  The worst case is that he mentors a bunch of pitchers down in Buffalo.
What to make of this News and Notes:
It seems apparent that the Jays are going to add a right-handed batting outfielder who mashes left-handed pitching in the upcoming days. Adam Duvall, Andrew McCutchen, Robbie Grossman, Trey Mancini, and Kyle Garlick are all options for that role. If you had to ask me, my pick would be Robbie Grossman, who they've apparently had an interest in before.
It's also apparent that they aren't done adding to the bullpen. They were in on Kenley Jansen before he signed with the Red Sox, and they've been rumoured on quite a few other relievers as well. My hope is that they go big and sign Andrew Chafin, who'd give you a second left-handed pitcher in the bullpen while striking out a bunch of batters.
It'll be interesting to see how everything unfolds in the upcoming days, but I'm getting excited about the 2023 season!
As always, you can follow me on Twitter and Instagram @Brennan_L_D.
---