News and Notes: Peter Walker for a managerial role, Freddie Freeman to Toronto smoke, the next Guerrero, and more!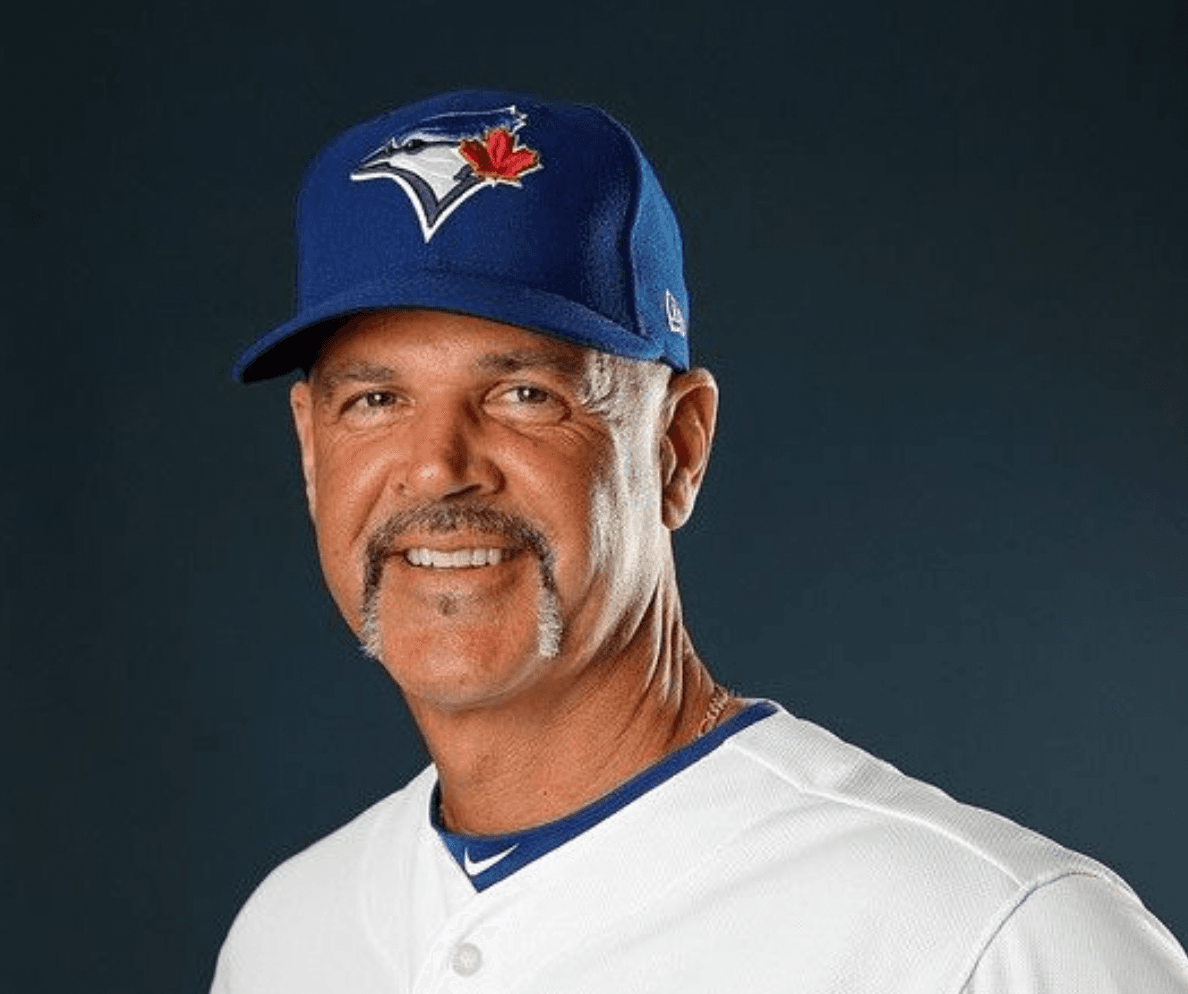 It's been a pretty busy week for baseball stuff, which is surprising given the fact it's the middle of December and we're currently in a lockout.
But that won't stop the Content Wheel from spinning! This week featured a note about Pete Walker potentially being an option for the New York Mets' managerial role, some stuff on the Blue Jays and their involvement in the pre-lockout frenzy, and some fuel to the fire that Freddie Freeman might wind up coming north. Also, the world is now aware of Vladimir Guerrero Jr's brother, Vladi Miguel Guerrero, the 15-year-old lefty who looks like he can already hit better than a handful of big leaguers.
Let's start with Walker…
Back on Wednesday, Jon Morosi
tweeted out
"
Pete Walker is one name to remember as
#Mets
continue to evaluate managerial candidates.
Walker pitched for the Mets and has received very strong reviews in the industry for his work as
#BlueJays
pitching coach, most notably with Robbie Ray's success in Toronto."
This is not really any kind of rumour, to be honest, but more of a validation that Walker is well-regarded around the league, which isn't much of a surprise given the fact a Robbie Ray, a reclamation project, just won the Cy Young under his watch.
There's no report of the Mets actively talking to Walker or that he's even interested in becoming a big-league manager. This is ultimately just Trolololosi putting something out there that can become a talking point so he can be offered radio appearances in a market that's obsessed with speculation.
One name I'm surprised we haven't heard for the Mets' manager role is John Gibbons. Morosi mentioned that Walker pitched for the Mets back in his playing days, and the same is the case for Gibby, who was drafted by the Mets in 1980 and spent seven years in the organization. You'd think the Mets, who are a bit of a mess, would want somebody experienced like Gibby.
Anyway, this whole thing adds a new element to the FIRE CHARLIE discourse.
Chaser…
I mean, Charlie managed the Blue Jays to a 91-win season despite having, like, two usable relievers for most of the season and not playing a real home game until the end of July, and I'm not really sure what Walker would have done differently to result in the extra couple of wins needed to get into the post-season through the American League East. He ain't perfect, but, woof, the extent to which Charlie is viewed as an obstacle in this team's success is a bit much.
The reality is we've decided collectively Walker is a magical guru, which is all fine and good given he's seemingly done amazing work with some pitchers here and he most certainly deserves praise, but we also have no idea what that entire process looks like or who or what else is involved. The Pete's Magic thing is fun banter among fans, but it isn't that simple, and he wouldn't just be able to wave a wand and make players play better if he was manager, like some seem to think would be the case.
Besides, hadn't we already decided that John Schneider was the next guy in line??? Moving along!
First, we have this on Kevin Gausman and the bidding war between the Blue Jays and the Mets…
Gausman hadn't committed to signing before the lockout, but the market was pushing his agent, Brodie Scoffield, to consider it. Over the previous few weeks, the Angels, Boston Red Sox, Tigers and Giants had all expressed interest, but Toronto and New York were willing to go far past the comfort zone of those teams for the 30-year-old right-hander. The Blue Jays offered a nine-figure deal — at least $60 million more than he would've gotten had he signed a year earlier. The Mets were willing to go even further.

Gausman was impressed with Toronto — not just the young, dynamic lineup and the daunting rotation, but also the plan outlined by GM Ross Atkins during a Zoom call. He was flattered by the sense that he was the Blue Jays' top priority — which was saying something. Robbie Ray, who won the 2021 American League Cy Young Award with the Blue Jays, was also a free agent.

Toronto's final proposal was for $110 million over five years — slightly less than the Mets were offering over the same term. Gausman had a decision to make — and Cohen's money couldn't paper over the feeling that Toronto was the right place for him. About four hours after they lost out on Semien (and two weeks after they extended right-hander Jose Berrios for $130 million), the Blue Jays secured the best rotation in the AL East.
The best rotation in the American League East?! That's a hell of a change from where we were just over a year ago when it was Hyun Jin Ryu and a whole bunch of
¯\_(ツ)_/¯. 
It's certainly exciting to read that the Blue Jays were able to land a guy while engaged in a bidding war because, for so long, Toronto was viewed as a longshot destination that marquee free agents would avoid for a variety of different reasons. Now we have top names signing here for less money than they could have netted elsewhere because it feels like "the right place???" You love to see it.
And then there's also a note that the Blue Jays were seriously in the mix for Corey Seager. We don't know how far the Blue Jays were willing to with Seager, who wound up signing a 10-year, $325 million contract with the Texas Rangers, but apparently the interest was "very serious," so you have to assume they were prepared to hand out something in the $300 million realm.
Now, there's a chance that Seager is a unique case for the Blue Jays. He's an elite talent with a much-needed left-handed bat, and he might have been the only player on the free-agent market the Blue Jays would be willing to dish out that kind of cash for. But the fact they were in the mix for such a player gives us an idea of how they plan to operate moving forward.
It's fair to assume that the Blue Jays aren't afraid of signing another big contract despite their record-setting deal with George Springer last winter, the big contracts handed out to Hyun Jin Ryu, Jose Berrios, and Gausman, and the inevitable contracts they'll need to give to keep Vladdy Jr. and Bo Bichette around. If they were comfortable throwing anything near $300 million at Seager, surely they'd be okay with $150-$200 for another high-quality player, right?
Who might that be? Well…
Freeman obviously isn't the same perfect fit as Seager but he does bring an element the Blue Jays badly need, which is an elite lefty bat. The difference, of course, is that Freeman is 32 years old and he plays first base, a position where they already have a star player entrenched.
Would Vladdy move to third? Would Freeman play some third? Would they split time as a first base and designated hitter combo? How would that work when guys like George Springer need a day off the turf?
Lots of questions, but, hell, this is Freddie Freeman we're talking about here. You get that bat in your lineup and figure out the rest later.
Finally, some Guererro stuff…
Here's Vladdy's 15-year-old brother, Vladi Miguel Guerrero, absolutely mashing from the left side of the plate…
And here's Pablo, another 15-year-old brother, who has a cannon of an arm from the outfield…
These two aren't far from being eligible to sign with Major League teams, so it'll be interesting to see where they wind up.