News and Notes: Red Sox suffer a significant injury blow, Carlos Correa winds up returning to Minnesota, and more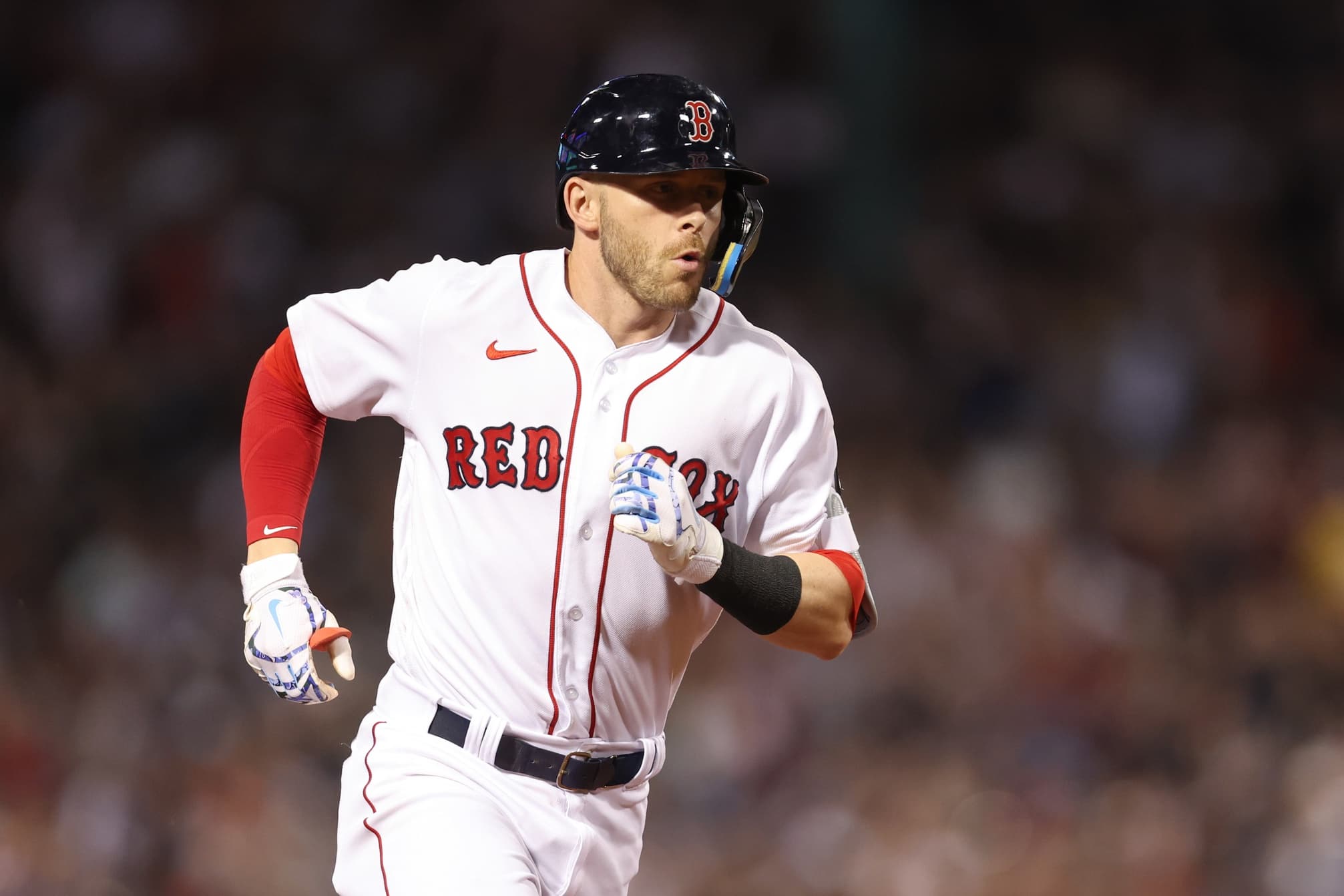 Photo credit:© Paul Rutherford-USA TODAY Sports
The miserable winter in Boston (for their baseball team, not their hockey team) took another turn on Tuesday when word came out that Trevor Story had undergone UCL surgery on his right elbow.
It's essentially a modified Tommy John surgery, not uncommon for shortstops, catchers, and outfielders to get at some point in their career, but there isn't yet a timeline for Story's return.
Red Sox general manager Chaim Bloom said
that the team isn't ruling out that Story could play in 2023, "but it's not something at this stage we want to bank on."
The frustrating part about this for Red Sox observers (and the sort of hilarious thing if you cheer for a team that plays against them in the American League East) is that there had been skepticism about Story's elbow durability and whether he would be able to stick at short long-term. Despite that, the Sox paid Story $160 million last winter, and then ultimately opted to let Xander Bogaerts, their internally-developed, All-Star middle infielder, walk in free agency one year later…
As pointed out by Pete Abraham of The Boston Globe
, the Red Sox are now incredibly thin up the middle. Their current roster only features one player who has played more than 81 games at short, second base, centre field, or catcher in a single season, and that's utility guy Enrique Hernandez, who slashed a .222/.291/.338 line in 2022.
It's only the middle of January so there's still time left, but the free-agent market doesn't boast very many names who can adequately compensate for what the Red Sox have lost, and it's obviously never ideal to look for a trade in a position of desperation like this.
Speaking of free-agent shortstops, Carlos Correa has agreed to his third contract this winter, this time with the Minnesota Twins as his physical with the New York Mets went south.
Correa's deal with Minnesota, of course, is pending a physical, but the word last night was that the Twins are optimistic that everything will come up fine. It's a six-year, $200 million contract with multiple vesting option years that can ultimately have the deal max out at $270 million.
Though his third contract is worth considerably less than the first one he signed with the San Francisco Giants way back when, Correa still got himself the big, multi-year pact he wasn't able to find last winter when he settled on a one-year, show-me deal with the Twins.
According to Jon Heyman of The New York Post
, the Mets were willing to fully guarantee the first six years of that 12-year contract they had previously agreed to (at $157.5 million), but they wanted to have the remaining six years only be conditionally guaranteed. Those final six years would have featured Correa having to pass an annual physical in order to have his contract picked up for the season.
It's easy to see why he would avoid that for his own sake, and it would also have set a pretty dangerous precedent for players signing multi-year, free-agent deals moving forward.
Finally, there's one Blue Jays-related note to slide in here…
Over at FanGraphs, Justin Choi
had a very interesting analysis as to why Toronto was interested in adding Brandon Belt despite the fact he might not have been a perfect fit positionally.
As your eye test has likely told you over the past few years, this group has had a very difficult time hitting breaking balls. The pitch that Belt is best at mashing? Breaking balls…
"Those aren't bad marks from Guerrero, Jansen, and Kirk — they are good hitters, after all — but Belt has been just so tremendously good at pummeling breaking balls. Sure, the odds that he repeats his out-of-nowhere 2020–21 resurgence are infinitesimal. But even if you isolate 2022, a year in which he dealt with injuries and generally fell back down to Earth, he still recorded a .435 wOBAcon versus righty breaking balls. That bests any of Jansen and Kirk's individual marks, albeit in a limited sample. The bottom line is that Belt, for his entire career, has feasted on specific types of pitches that gave the Blue Jays minor troubles. He isn't a hitter who happens to hit left-handed; he's a left-handed hitter who can fill a valuable niche for a lineup."
---