News and Notes: Ross Atkins talks trade deadline, the Angels are "not close" on Shohei Ohtani trade decision, and more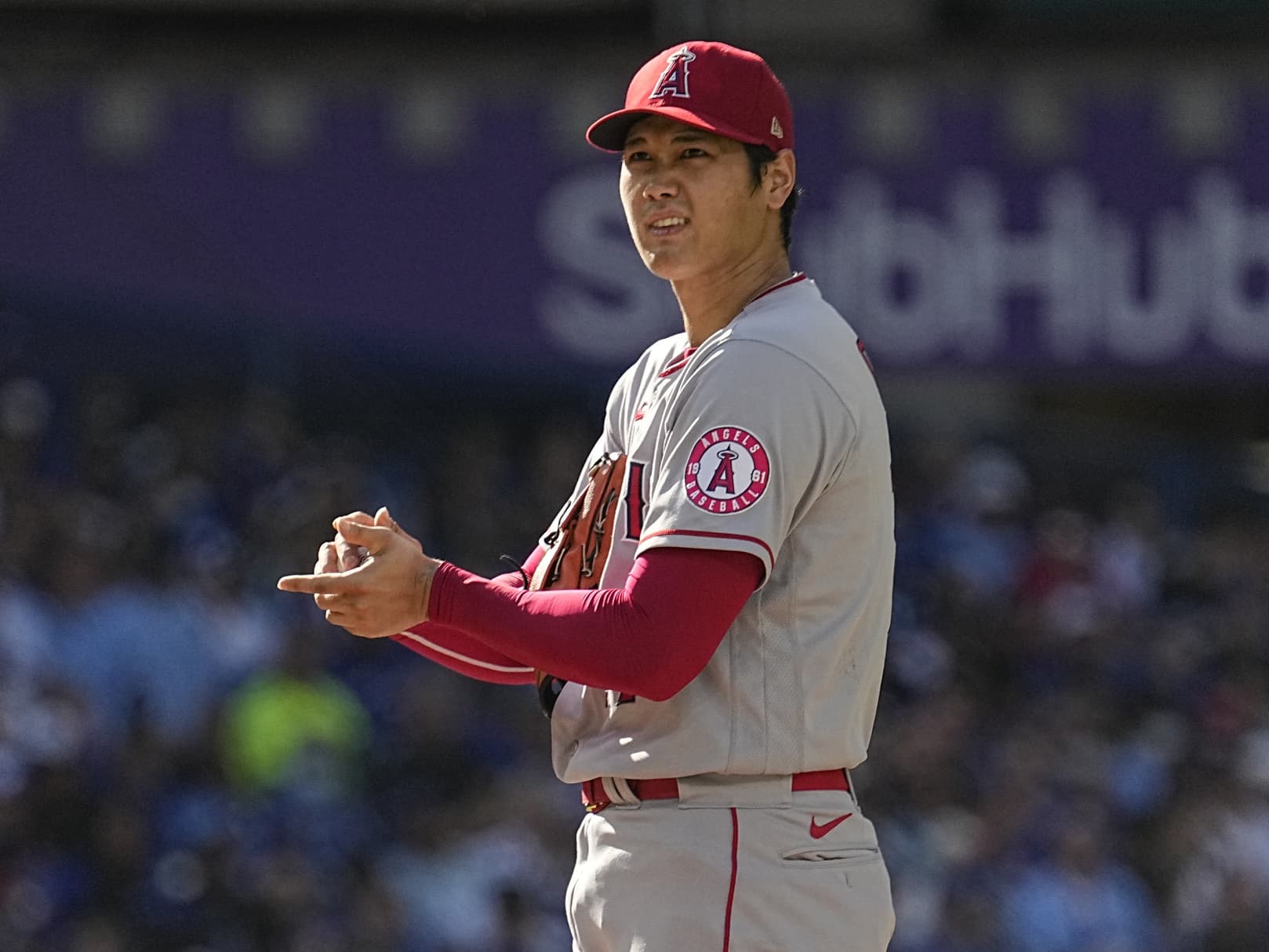 Photo credit:© John E. Sokolowski-USA TODAY Sports
Major League Baseball's trade deadline is under two weeks away but there are still many teams out there who haven't decided what approach they'll take.
And then there are teams like the Los Angeles Angels, Seattle Mariners, San Diego Padres, Chicago Cubs, and Cleveland Guardians who are hovering around the .500 mark. A hot streak or a cold snap in the next week could dictate whether they'll buy or sell at the deadline and a few of them going in the same direction would completely alter the complexion of the trade market.
The most interesting of those middling teams is the Angels. They just completed a three-game sweep of the New York Yankees and are now four-and-a-half games out of the third Wild Card spot in the AL. Whether or not they trade superstar Shohei Ohtani could come down to how they perform against the Blue Jays next weekend.
The Angels are off on Thursday and then they'll host the Pirates for a three-game set at home. After that, they'll hit the road to play three with the Detroit Tigers and then they'll head to Toronto to face the Blue Jays in the days right before the trade deadline. Toronto currently occupies the final Wild Card position so they might have an opportunity to bury Los Angeles in the standings and shove them into seller mode.
Ohtani is somehow putting together an even more impressive performance this year than we saw in his previous two MVP-calibre seasons. He leads the Majors with 35 home runs and a 1.075 OPS and he has a 3.50 ERA over 105 1/3 innings pitched. The fact that the best hitter in baseball is also a very good starting pitcher will always be completely insane.
The 29-year-old is set to become a free agent for the first time since leaving Japan to come overseas six years ago and it's expected that he'll command the largest contract in league history. Mike Trout, who owns baseball's biggest contract at $426.5 million,
said in June
that he expects his Angels teammate to earn somewhere between $500-600 million.
Lucas Peltier-USA TODAY Sports
General manager Ross Atkins says there are multiple different ways the Blue Jays can improve…
It's been an up-and-down ride but the Blue Jays find themselves in a playoff position with the August 1 trade deadline right around the corner. What happens with those teams mentioned above will play a big role in who they might add but there's no doubt that the Blue Jays will be in buyer mode.
General manager Ross Atkins spoke to media on Wednesday and he said that the Blue Jays aren't totally committed to one area of need in specific. A right-handed bat that can hit lefty pitching would be helpful, but Atkins noted that teams can never have too much pitching.
"Right now, as things stand today, there might be a slight lean towards a really accomplish right-handed bat," Atkins said. "But, it's not a significant one, because there's a lot of different ways we could improve our team."

"You can never have enough pitching," Atkins added. "We're certainly optimistic that we're going to have [Ryu and Manoah] as options. But we also have to plan for in the event that we don't, if someone has a setback, performance or injury.

"Every team in contention is trying to add a reliever. I think we're in a relatively strong position, but we need to work to improve upon it as well."
At this point, it's probably most reasonable to expect raise-the-floor additions rather than a big splash. The Blue Jays have traded a lot of top prospects over the past couple of years in deals for Jose Berrios, Matt Chapman, and Daulton Varsho and they likely don't have the farm system depth to acquire a marquee name.
A right-handed platoon bat to help Toronto do better against lefty pitching along with a swingman pitcher who can start or throw multiple innings out of the bullpen might not be exciting adds but they would go a long way in helping the Blue Jays down the stretch.
---