News and Notes: The Minnesota Twins are interested in A.J. Pollock, Blue Jays sign an intriguing hard-throwing relief pitcher, and more!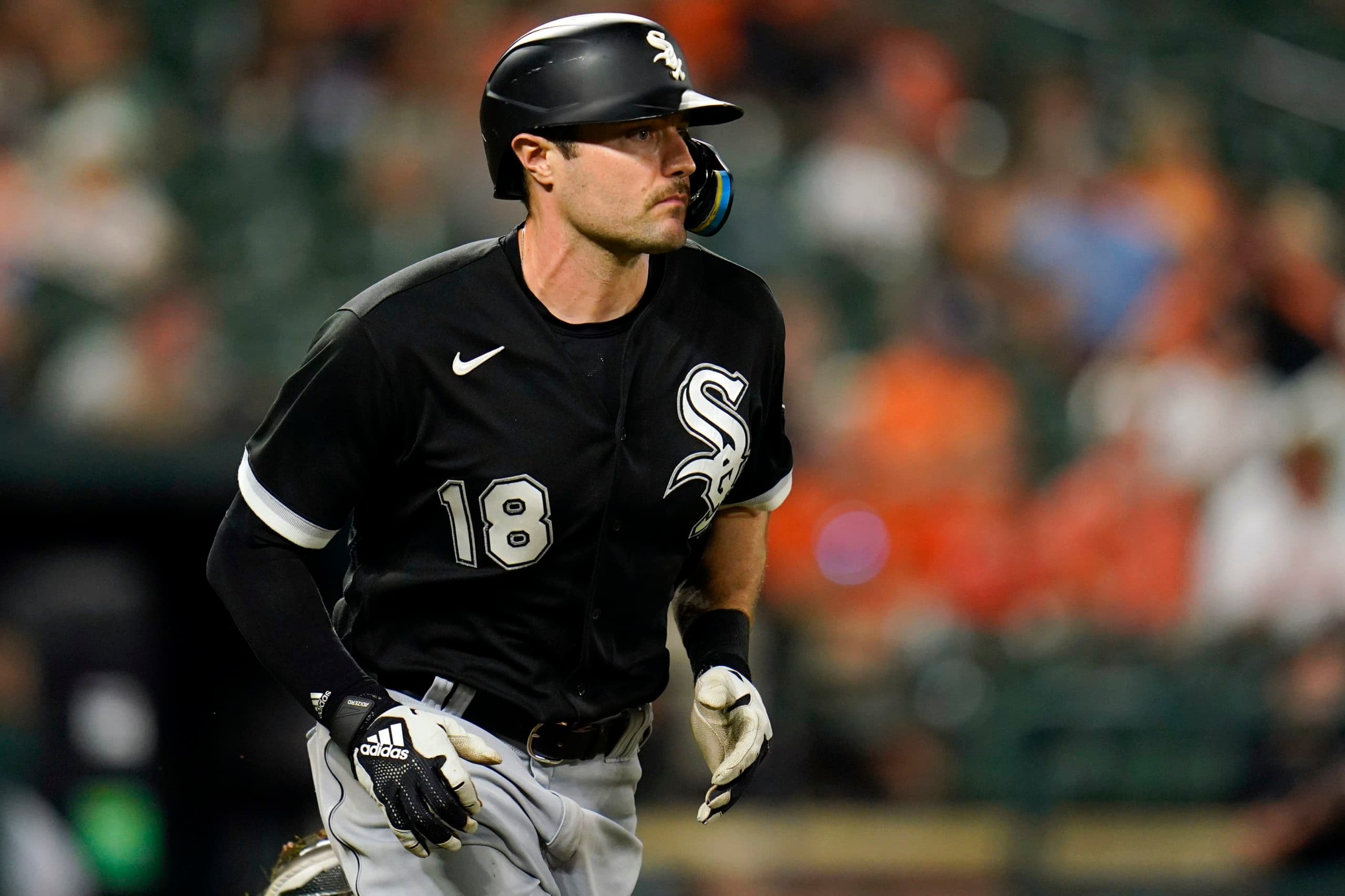 Photo credit:Julio Cortez/AP
I'm running out of good intros for the News and Notes articles. So here's a News and Notes article to start off your day.
There isn't a lot of Blue Jays-related news or rumours, but there are some rumblings of teams looking to trade players the Jays
could
be interested in. Let's start with the Jays' news first.
Julián Fernández:
Here's the skinny: The Jays signed a 27-year-old righty who touches 103 mph with a great out pitch in his changeup. Despite his 6.63 ERA and 7 FIP in 57 innings pitched in Triple-A, which also saw home run issues and command issues, this signing has a possibility to be really good for the Jays.
Yosver Zulueta gets an MLB.com nod:
If you've read any of my prospect articles, you know I'm pretty high on Zulueta as he sits in the high-90s (and touches over 100 mph) as a starter, while flashing plus or average secondary pitches.
While his strikeout rate was high, so too was his walk rate. However, this is to be expected as he hadn't really pitched competitively since 2019 due to the plague, Tommy John, and a freak ACL injury.
My hope is that the Jays allow him to pitch as a starter with the Triple-A Buffalo Bisons.
Padres open to trading Trent Grisham and Ha-Seong Kim:
Last season, the 26-year-old outfielder slashed .184/.284/.341 with 17 homers in 524 plate appearances. Back in the plague year of 2020, he slashed .251/.352/.456 with 10 homers in just 252, so the potential for offense is there.
Where Grisham excels is defensively, however. Last season, he had an 8 Defensive Runs Saved and a 13 Outs Above Average, winning the Gold Glove in centre field.
There's offensive upside, plus he's a good defender with team control for the next few seasons. I could've seen Danny Jansen being moved the other way as the Padres need a catcher, but alas, it wasn't to be.
The Boston Red Sox are interested in Ha-Seong Kim:
MLB Scoops (@MLB_Scoops) has been carrying the rumour game on Twitter this off-season. He noted that the Blue Jays' rivals are interested in the 27-year-old shortstop.
Last season, Kim slashed .251/.325/.383 with 11 homers in 582 plate appearances for a wRC+ of 105, an improvement over his 70 wRC+ from 2021. Like Grisham, Kim excels defensively, posting a 10 DRS and 6 OAA in 1092 innings played at shortstop.
If the Red Sox were to trade for Kim, it would allow the team to play Trevor Story at second base, while (somewhat) replacing Xander Bogaerts, who signed with the… San Diego Padres.
The Red Sox will suck ass this season (Corey Klubar is the second pitcher in their rotation), but they could become a pain in the ass, especially if they get a great fielding shortstop.
The Minnesota Twins are in on A.J. Pollock:
Of course, this rumour comes from MLB Scoops once again.
While the Twins may be interested in Pollock (which could make Kepler available), it wouldn't surprise me if the Jays are looking to add a fourth outfielder who bats right-handed. Imagine saying that in November, but A.J. Pollock fits the mold.
Last season, the 35-year-old slashed .245/.292/.389 in 527 plate appearances for a 92 wRC+. However, he had a much better 2021 when he slashed .297/.355/.536 with 21 homers in 422 plate appearances for a 137 wRC+, a career high. So despite a rough season in 2022, the pedigree is still worth taking a chance on.
What's more interesting is what he does to left-handed pitching. The outfielder slashed .286/.316/.619 with 11 homers in just 133 plate appearances against lefties. That is an absurd amount of homers in a short amount of time.
Would he agree to be the fourth outfielder in a platoon situation? I don't think it's likely, but it is interesting to consider that Springer will spend time DH'ing, and Kiermaier has dealt with a ton of injuries the past few seasons. Pollock would definitely get plate appearances.
What to make of this:
While Pollock is a logical fit for the Jays, he may not be interested in a situation where he platoons. Grisham would have been interesting had that rumour come out before the Jays acquired two outfielders, but he has a chance to break out elsewhere.
The Red Sox may be in on Kim, but I find it unlikely that the Padres are looking to part with a shortstop with pop who is a plus defender at his position.
Furthermore, the Jays' pitching staff in Toronto and Buffalo has gotten really good since the start of the 2021 season. Both Fernández and Zulueta could impact the Jays in 2023.
As always, you can follow me on Twitter and Instagram @Brennan_L_D.
---