Nine Blue Jays will participate in the 2023 World Baseball Classic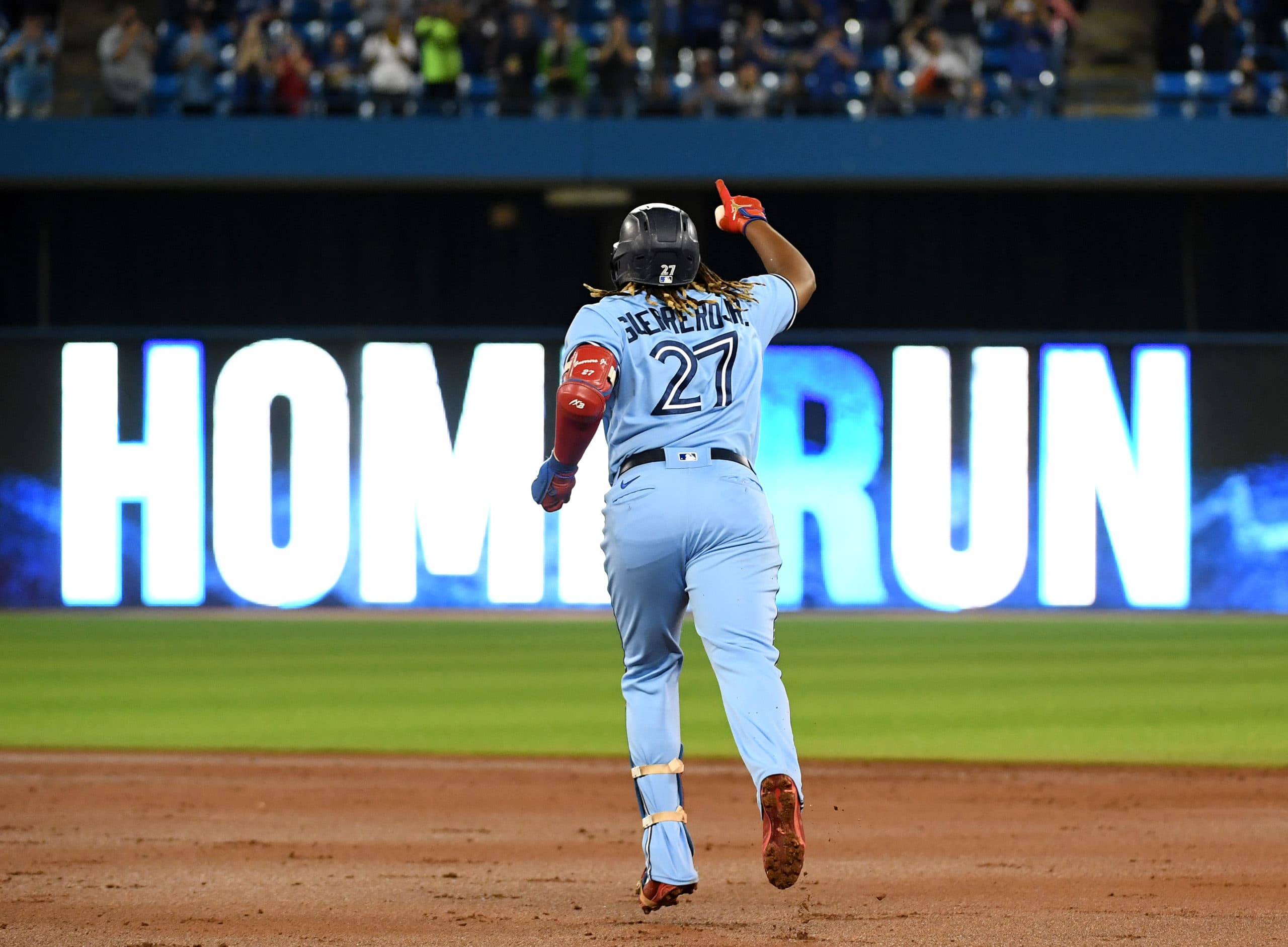 Photo credit:Dan Hamilton-USA TODAY Sports
The World Baseball Classic rosters were announced on Thursday evening.
There are nine Blue Jays players involved in the international tournament, both prospects and main roster players. At the end of the article, we'll look at some notable former players that had played in the Blue Jays organization at one point.
Let's look at the Blue Jays involved, starting with Team Canada:
Team Canada:
Damiano Palmegiani:
It was announced that prospect Damiano Palmegiani would be joining Team Canada. The 23-year-old third baseman/first baseman slashed .239/.342/.473 in 500 plate appearances, which included 24 homers, third in the Blue Jays system in 2022. He was eligble for Venezuela (born in the South American country), Italy, and Canada (moved to Surrey, British Colombia when he was five).
Otto López:
A fellow prospect, the 24-year-old is on the 40-man roster. Born in the Dominican Republic, but moved to Canada at a young age, the second baseman/centre fielder had a great season. He slashed .297/.378/.415 with three homers in 391 plate appearances with the Triple-A Buffalo Bisons.
Team Mexico:
Alejandro Kirk:
This one was announced a while ago, but the 24-year-old catcher will likely be the starting catcher for Team Mexico. He slashed .285/.372/.415 with 14 homers, and was one of only six players with more walks than strike outs. He is also a fantastic defender behind the plate.
Team Puerto Rico:
José Berríos:
This one was announced a head of time as well. The 28-year-old posted a 5.23 ERA and a 4.55 FIP in 172 innings pitched in 2022. He also had a 19.8 K% and a 6 BB% with the Jays in 2022.
Luis Quiñones:
This one was a pleasant surprise! Quiñones, 25-years-old, spent time between Low-A and Double-A, posting a 5.21 ERA in 77.2 innings pitched. He also had a rather impressive 30.8 K% as a starter. Don't let the high ERA fool you, his stuff is nasty.
Team Dominican Republic:
Vladimir Guerrero Jr.:
I mean, do I really need to go into detail about the 23-year-old? He slashed .274/.339/.480 with 32 homers in 706 plate appearances with the Jays. Not only did he have a 132 wRC+, but he also won the American League Gold Glove at first base.
Yimi García:
Another player we've known would pitch for his home country for a while, García posted a 3.10 ERA and a 3.47 FIP in 61 innings pitched. The 32-year-old was one of the most consistent relievers in the Blue Jays bullpen in 2022.
Team Netherlands:
Jiorgeny Casimiri:
One of only two Dutch players in the Blue Jays system, the 21-year-old right-handed pitcher posted a 2.92 ERA in 12.1 innings pitched with the Florida State League Blue Jays and the Low-A Dunedin Blue Jays. He missed much of the 2022 season due to an injury, but is an intriguing prospect.
Team Israel:
Spencer Horwitz:
Another Blue Jays prospect on the 40-man roster, the 25-year-old first baseman slashed .275/.391/.452 with 12 homers in 483 plate appearances. Horwitz does a great job walking and making contact, and could make the Blue Jays 26-man roster at some point in 2023.
Former Blue Jays in the tournament:
Here's a list of notable former Blue Jays. They either played in the big leagues with the Jays, or the farm system.
Canada:
United States:
Venezuela: 
Puerto Rico:
Mexico:
Dominican Republic:
Italy:
The Netherlands:
Panama:
Rubén Tejada (taxi-squad)
Israel:
Nicaragua:
Great Britain:
Czechia:
Eric Sogard (again, what?)
There are probably a few that I left off, either because I didn't cover the team when they played, or I just couldn't find out more information. So if that's the case, let me know in the comments!
As always, you can follow me on Twitter and Instagram @Brennan_L_D.
---