Off to The House of Horrors we go!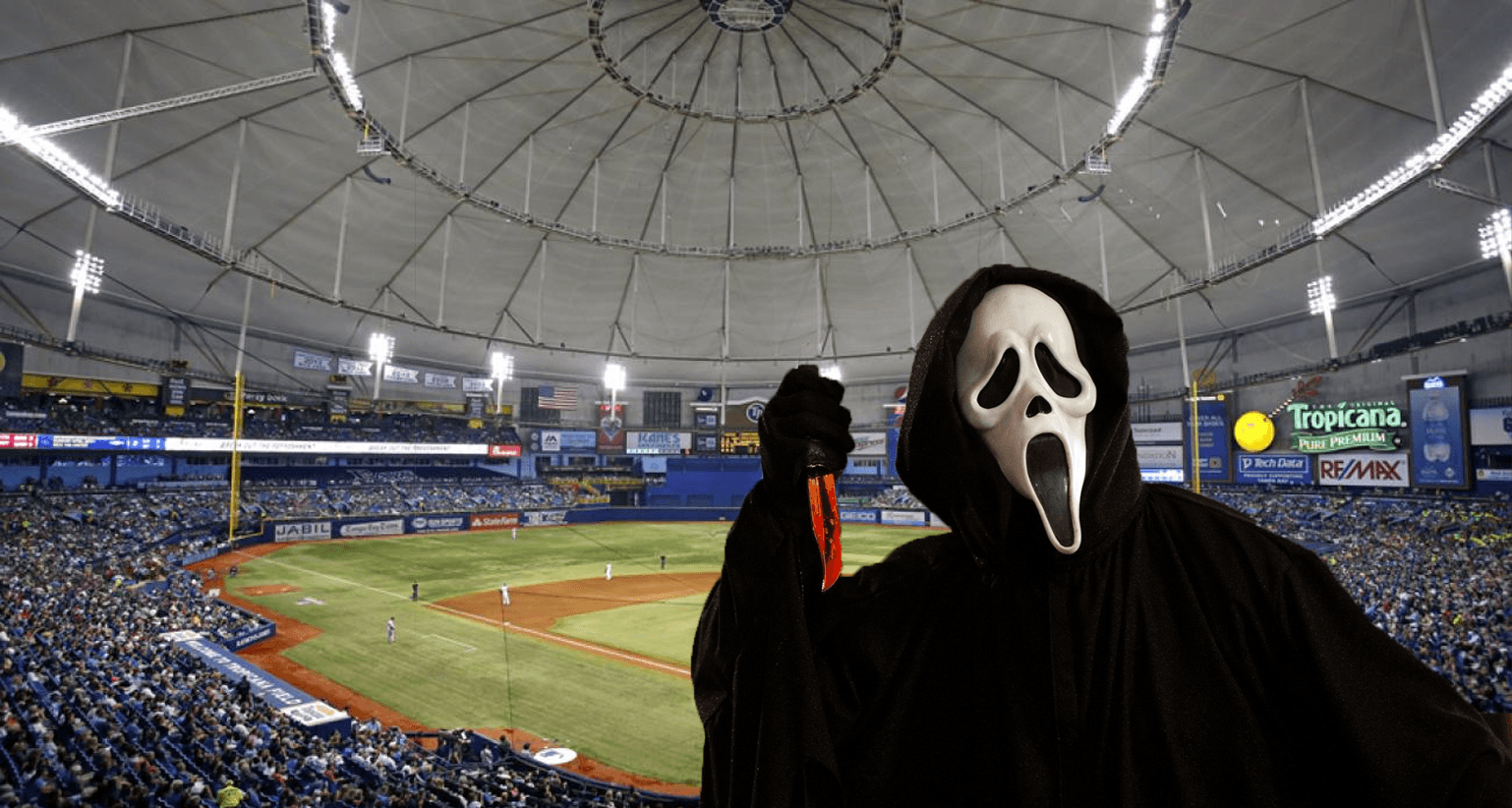 For the first time since getting swept away in the wild-card round of last fall's playoffs, the Blue Jays will head to the abandoned warehouse in the middle of Central Florida that we know as The House of Horrors to take on those pesky Rays.
How they're doing…
The Rays, much like they're expected-to-compete-for-the-playoffs AL East counterparts from New York and Dunedin, got off to a slow start this year, but, unlike the Blue Jays and Yanks, Tampa Bay has started to break out of it. They had a 5-8 record one week after dropping three of four games to the Texas Rangers. But, after sweeping the Yanks in a three-game series and taking three of four from the Royals, the Rays are now sitting at a respectable 10-9.
The key for the Rays heating up is that their bats are finally starting to come around. They scored just 50 runs in their first 13 games, but, over the aforementioned series against New York and Kansas City they've exploded for 44 runs in their last six. Tampa now sits fifth in baseball with 4.95 runs per game, right around the 4.82 runs per game they had last year.
One thing that hasn't come around for the Rays yet, though, is their pitching. The Rays, who allowed the fourth-fewest runs per game last season, are allowing more runs this season than anybody other than the Los Angeles Angels. Part of that can be chalked up to them letting go of Blake Snell and Charlie Morton over the off-season, but the Rays have also been decimated with injuries, as 10 pitchers from their 40-man roster are currently on the Injured List.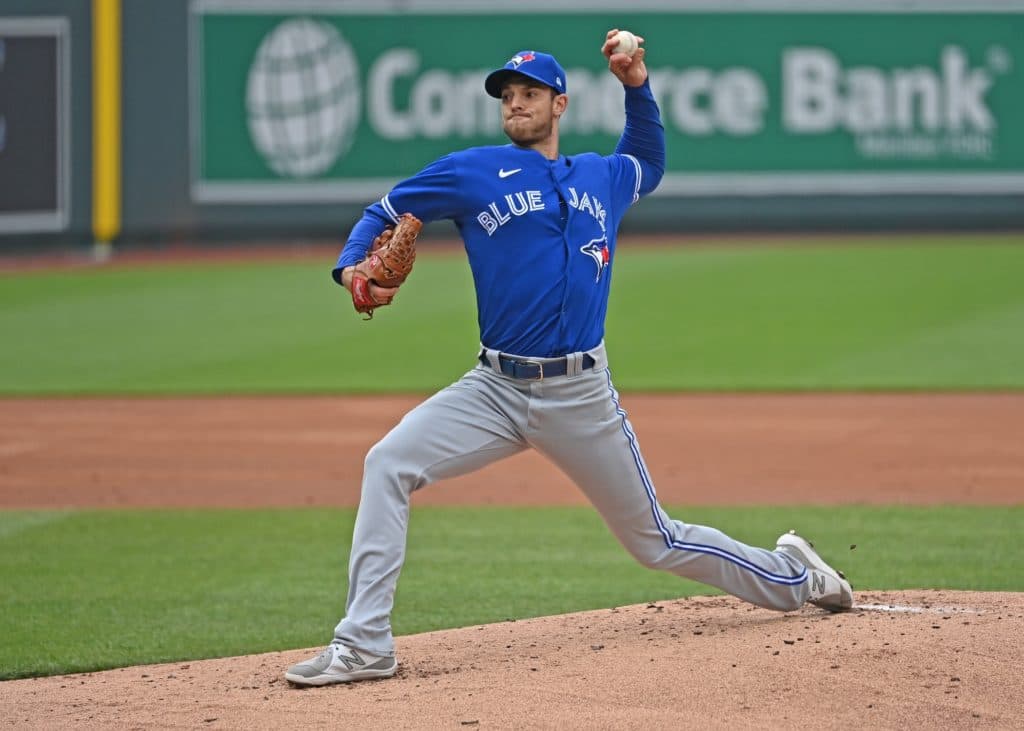 Peter Aiken-USA TODAY Sports
The head-to-head…
Steven Matz vs Tyler Glasnow
Robbie Ray vs Ryan Yarborough 
Hyun Jin Ryu vs Josh Fleming
The Blue Jays have their best three starters going this weekend and the fact that they're all lefties bodes well in this match-up, as Tampa's best two hitters right now, Joey Wendle and Austin Meadows, are both left-handed. The Rays are obviously familiar with Ryu and knocked him around in the playoffs last year, but they haven't seen much of either Ray or Matz. Ray also dominated Tampa over three innings in Game 1 last fall.
Going for Tampa, I think, will be Tyler Glasnow, Ryan Yarbrough, and Josh Fleming. We might see an opener for either or both of the latter but Glasnow would be a normal start.
Glasnow has been insane this year. Through four starts, he has a sparkling 0.73 ERA and is striking out 13.1 batters per nine innings. He hasn't allowed more than one run in any of his outings.
Yarbrough has had a bit of a rough start to his season. Through four appearances, one of which came after an opener, he owns a 5.40 ERA and is only striking out 6.2 batters per nine. The Blue Jays saw Yarbrough three times last year. He shut them out in the first two meetings and then the Blue Jays finally got to him in the third and piled up four runs.
Fleming has only made two appearances this year but has been effective. He's tossed 10 1/3 innings and the only run he allowed was a solo homer. Fleming only has five strikeouts in those 10 1/3 innings, though. The Blue Jays saw him once last year, his big-league debut, and he allowed two earned runs over five innings.
Thoughts…
We talk quite a bit about The House of Horrors because the Blue Jays have generally been quite bad at Tropicana Field and that sits at the front of our collective memory largely because of how frustrating the Rays are to play against. But the Blue Jays weren't all that bad in Tampa last year (if you don't count the playoffs, of course).
The 2020 Blue Jays played at The Trop seven times and won three games. Of those four losses, two were walk-offs (you might remember the Shun Yamaguchi game in late July) and only one of those four losses was by more than one run, so there's no doubt that the Blue Jays were competitive in pretty much all of these games.
While the Rays are starting to heat up, they're far from full strength. As I mentioned above, they're dealing with a wealth of injuries and their usually dominant bullpen is very shorthanded right now as they're missing names like Nick Anderson, Pete Fairbanks, and Collin McHugh. This is a great time for the Blue Jays to capitalize on the Rays before they're at their best, though that can obviously be said from the other direction too.