Pre-2022 Blue Jays Top Prospect Countdown – No. 4: Jordan Groshans
Now we're into prospects that rank in the top 100 on most sites.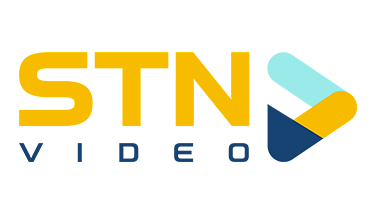 You know him, you love him, it's the fourth best Blue Jays prospect, Jordan Groshans.
Background:
Jordan Groshans was selected with the 12th overall pick in the 2018 MLB draft. The then 18-year-old was drafted out of Magnolia High School, in Texas, the same school that fellow 2018 Blue Jays draft pick, Adam Kloffenstein pitched with.
He started his professional career with the Gulf League (Rookie Ball) Blue Jays, slashing .331/.390/.890 in 159 plate appearances. He added four homers in that time, as well as a low strikeout rate of 18.2%. He was briefly called up to the Jays Rookie League team in the Appalachian League, where he struggled in limited at bats.
Regardless, he started the 2019 season with the Lansing Lugnuts in A class (which no longer exists). Despite being -2.3 years younger than the average shortstop in that league, Groshans slashed .338/.427/.909 with two homers in a brief 96 plate appearances. Unfortunately, the then 19-year-old suffered a season ending left foot injury in May.
To add to that, there was/is a global pandemic, meaning that all minor leaguers missed the 2020 season, another season in which Groshans' development took a hit. However, he did impress at the alternate training site.
Groshans' 2021 season:
Even with only 303 plate appearances in the three seasons since he'd been drafted, Groshans started his 2021 season with the New Hampshire Fisher Cats in Double A.
He had 316 plate appearances with the Jays affiliate, where he slashed .291/.367/.817 in his first full professional season. He also chipped in with seven home runs, which beat his previous total of six in the three seasons prior.
Groshans was -2.9 years younger than the average shortstop in the league, but showed a good eye at the plate, finishing with a 10.8% walk rate and 19.3% strikeout rate, around his professional career average. Not just that, but he also finished with 30 extra base hits in his 316 plate appearances, which isn't too shabby.
He had an impressive line drive rate at 19.6%, which is his highest percentage aside from the small sample size of 2019. It's also interesting to note that he hit 40.7% of his batted balls (or 87) for fly balls, but 17.2% went for popups (15). Groshans only recently turned 22, which means that the power to drive the ball can still come.
Drafted as a shortstop, Groshans got an extended look at third base in 2021. Unfortunately, there are no advanced defensive metrics for minor league defense, meaning we must use fielding percentage. At short, he played 332 innings, registering only 5 errors in that time frame. At third base, he played only 180 innings, but registered 6 errors. There are certainly questions about his defensive home, which brings us to what the scouts say.
What the Scouts say:
Groshans was once considered a potential power hitter, but he only had seven home runs in 2021 and doesn't have the exit velocities that are the norm for most power hitters, per MLB Pipeline. They also note that as he adjusts to the upper minors (remembering he only had 96 plate appearances in A ball), the power stroke may come back.
All prospect sites note that Groshans will likely play at third base as he continues to make the climb in the minors. Fangraphs also worry about his lack of high exit velocity, as most everyday corner outfielders come with some pop. That site compares him to a former Ray player, Evan Longoria rather than a 30+ homer third baseman. They note that he'll be a big leaguer, but not a star.
Baseball America notes that he's a good hitter (usually a .290+ hitter) and his swing helps him hit for contact. They note that some evaluators think his bat speed and approach will limit his power, while some think that he could become even more of a power hitter.
One thing that is abundantly clear from each site's bio on him, is that he needs to tap back into the power he had when drafted. Below is a table with the grades (20-80 scale) for each of the three aforementioned sites.
| | | | |
| --- | --- | --- | --- |
| Tool | MLB Pipeline | Baseball America | Fangraphs PV (FV) |
| Hit | 55 | 55 | 45 (55) |