Pre-2022 Blue Jays Top Prospects Countdown – No. 17: Gabriel Martinez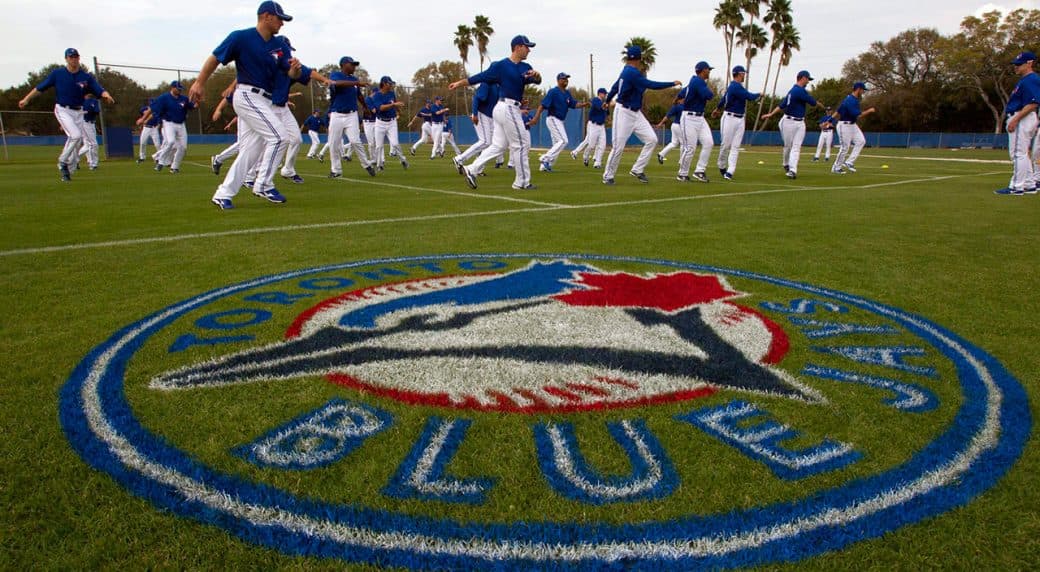 Not to be confused with Gabriel Moreno or Orelvis Martinez, Gabriel Martinez ranks as the 17th best Blue Jay prospect. Martinez is the first prospect on this list not to be drafted, as he was signed through the International Free Agency (IFA) in 2018.
Martinez is a 19-year-old outfielder who is projected to play in one of the corner outfields as he continues to develop. His first professional season was in 2019 playing in the Dominican Summer League where he put up solid numbers.
In 245 plate appearances, the then 17-year-old posted a .239/.317/.664 slash line with two home runs. The most notable stat line was his 8.6% BB% and his 10.6% K%. This showed a mature hitter for the level who had an eye at the plate.
However, these statistics would not have landed him on the Top 20 prospect list of 2020, which begs the question, what did he do in 2021?
Martinez's 2021:
When evaluating Rookie League prospects, both pitchers and position players, one of the most important statistics I look for is their walk rate and the strikeout rate. Anytime a prospect walks more than he strikes out, he automatically becomes a prospect to watch. 
Playing in the Florida Complex league in 2021, Martinez walked 16.8% of the time, while only striking out 14.4%. Martinez also slashed .330/.448/.858 in 125 plate appearances, which greatly improved upon his 2019 slash line. However, the 19-year-old failed to hit a home run and only had eight extra-base hits, down from his 13 in 2019.
Martinez was promoted to the Dunedin Blue Jays in Low A towards the end of the season. In the incredibly small sample size of 13 plate appearances, the 19-year-old slashed .333/.385/.801 with an extra-base hit. He walked 7.7% of the time while striking out 30.8% of the time. Again, it's important to take his Low A stats with a grain of salt, as it's a tiny sample size.
Here's what FanGraphs has to say about Martinez…
"Martinez has a well-rounded offensive package; adequate bat speed, mature swing decisions, and a good-looking cut. He's likely a corner outfielder, which means it'd be helpful if one of his offensive tools becomes a plus. He's not especially projectable, so it will likely need to be the hit tool and/or approach, rather than raw power growth, that carries him. His 40-man roster timeline (Martinez is a 2022 add)

[meaning he is eligible to be a Rule 5 pick in 2022]

makes that tenuous, though the scouts we spoke to who saw Martinez on the complex do like him."
Furthermore, Fangraphs provides grades for his tools:
| | | |
| --- | --- | --- |
| Tool (20-80 scale) | Present Value | Future Value |
| Hit | 35 | 50 |
| Raw Power | 45 | 50 |
| Game Power | 30 | 50 |
| Run | 45 | 45 |
| Fielding | 30 | 50 |
| Throw | 60 | 60 |
Noted in their scouting report, if Martinez is to progress, he needs to develop his hitting tool or power tool if he is to make the next level. Since his throw tool is ranked at 60, you can see why the 19-year-old is projected to be a corner outfielder.
Martinez in 2022:
This minor league season is a key season for the 19-year-old outfielder. At the end of the season, Martinez is a Rule 5 eligible prospect, meaning that the Jays would have to add him to the 40-man roster or they run the risk of losing him to another team.
He had an impressive 2021 season where he improved his batting average. Furthermore, he walked more than he struck out, which is always a promising sign in a prospect. The next step for the 19-year-old is likely Low A, where he has to continue to show his eye at the plate while continuing to hit at the high clip he showed in the year previous.
Previously…
As always, you can follow me on Twitter @Brennan_L_D. Unless you're in Florida or Vancouver, it's rare to have the opportunity to watch any level below Double A. It's even harder to find scouting reports on prospects in the Complex League or the Dominican Summer League, so a big thanks to Fangraphs.