Pre-Series Notes: All eyes on the Restricted List as the struggling Boston Red Sox come to town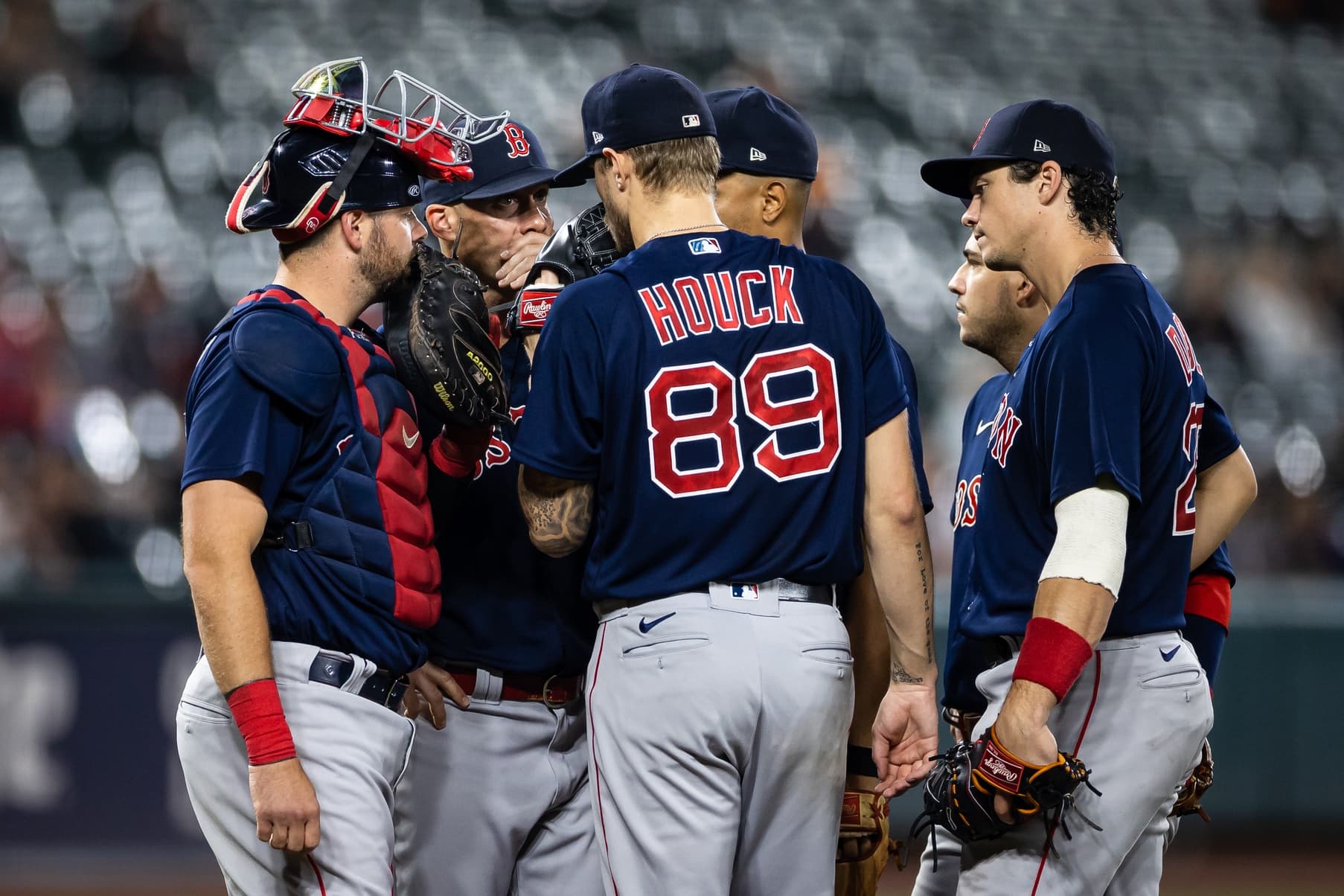 Photo credit:© Scott Taetsch-USA TODAY Sports
The Blue Jays have a prime opportunity to put one of their division rivals in a hole early in the season.
The Red Sox are struggling out of the gate. After dropping two of three to the Tampa Bay Rays over the weekend, Boston owns a 7-9 record, good for fourth in the American League East. They've dropped series against the New York Yankees, Blue Jays, and Rays, and Boston's only series victory came against the Detroit Tigers, a weak team from the Central Division.
Coming into this gauntlet stretch of a schedule, the hope for the Blue Jays was to break even and avoid an ugly start like last season. But given the way things are going for both Boston and Toronto, and based on what we saw at Fenway Park last week, there's no reason to expect anything less than taking three of four from a struggling opponent.
Worth mentioning…
Happy five-year anniversary to the time that Chris Coghlan did a flip at home plate to score from first base on a triple! This game was absolutely wild, as it also featured Marcus Stroman hitting a pinch-hit double and then scoring the go-ahead run in the top of the 11th.
Kutter Crawford also won't be joining the Red Sox as they travel to Canada as he's been put on the team's COVID-19 Restricted List,
according to the Boston Globe
.
This isn't really a big loss for the Sox, as Crawford has allowed seven earned runs over seven innings of work coming out of the bullpen this season. While Crawford has put up good numbers in the minors, he hasn't yet established himself at the Major League level.
The head-to-head…
Jose Berrios vs Nathan Eovaldi 
It'll be ace vs ace in the series opener on Monday as Jose Berrios goes up against Nathan Eovaldi.
Berrios has been progressively getting better since his disastrous start on Opening Day. He went five innings in New York against the Yankees and then cleared six innings against the Sox after allowing a lot of hard contact in the first. This will be his first start back in Toronto since Opening Day.
Through three starts this season Eovaldi hasn't yet been able to go further than five innings. He went five in his first two starts of the season and then got yanked after four-and-two-thirds in his outing against the Blue Jays last week. Toronto managed seven hits off of Eovaldi in that game but their only run was a Zack Collins solo homer.
Kevin Gausman vs Nick Pivetta
Kevin Gausman's start against the Red Sox in the series finale last week was undoubtedly the best pitching performance we've seen from a Blue Jay this season. All told, through three starts, Gausman has gone 18 2/3 innings and has a strikeout-to-walk ratio of 22-to-0.
Meanwhile, on the other side of that, Pivetta is one of the few starting pitchers that the Blue Jays have really teed off on this season. Pivetta's season thus far can be summarized by the fact that his ERA went down after the Blue Jays tagged him for five runs over four innings last week.
Ross Stripling vs Michael Wacha
With a 1.88 ERA over his first three starts, Michael Wacha has been Boston's best starting pitcher so far this season, though his underlying numbers indicate that a bit of a regression is on its way. Wacha has 12 strikeouts and seven walks through 14 1/3 innings and is getting a lot of help from a .114 opponent batting average on balls in play, well below the .313 figure he posted last season.
Ross Stripling will make his third start of the season as Hyun Jin Ryu is still on the shelf. Stripling put up four shutout innings in his first start of the season against the A's a couple of weeks ago but had a more difficult time with the Astros over the weekend. Stripling struggled with Boston last year, as they tagged him for 16 runs in nine-and-two-thirds innings over three outings.
Alek Manoah vs TBD
Alek Manoah will start in the finale for the Blue Jays and "TBD" is listed for Boston. I would guess that Garrett Whitlock makes a spot start here as he's gone four innings in two different outings so far this season.
Manoah has gone six innings in all three of his starts this season and he's allowed only four earned runs. He faced the Sox twice last season, one was a very Manoah-like six-innings-and-one-earned-run performance, and the other was a bit of a grind, as The Big Man navigated four hits and three walks to hold Boston to two runs over five innings.
---